What if I told you that you could travel the world for less than £3 a day with one simple secret? You'd probably not believe me, but it's true.
I first heard about house sitting in 2013. I always dreamed of seeing the world. The one problem was that travelling is expensive. I didn't have the savings or the trust fund to do it. I thought that being a long-term traveller was one of those things that I wouldn't ever be able to do.
I took a long, hard look at my travel expenses from previous trips. The biggest single expense was travel accommodation. Paying for accommodation easily ate up half, if not more, of a day's travel budget. That's when I decided that it was time to become a professional house sitter.
I've now been house sitting and taking care of other people's homes and pets with my partner for over two years. I've lived in a small town in the Costa Rican mountains, looked after a husky in a Guatemalan city, and spent a week knocking coconuts out of trees while house sitting on Ometepe Island.
Here's my story of spending just £3 a day whilst house sitting, how I became a house sitter and how you can do it too.
Can I really travel for £3 a day when house sitting?
It sounds insane, doesn't it? But I really did it.
In June 2013, I had my first house sitting assignment in Costa Rica. Not only was it my very first house sitting job, but it was also the most challenging! I was looking after eleven rescued street dogs and one cat, surrounded by jungle, in a small Costa Rican town. The best part? Once you've had one successful house-sit, you'll begin to build a reliable network of people in need of your services and you'll find yourself fully booked!
Here is a copy of my total expenditure from the month of June:
Total monthly spend: £88.20
Accommodation - I house sat for the whole month, which meant there was no cost for accommodation. It's usual for house sitting accommodation to incur no costs for the sitter. I paid for a replacement gas cylinder for the oven, which the homeowner later reimbursed me for.
Transport - The transport cost was the price of the bus to get to where the house sit was located from the nearest major city. The house sit was quite rural and I didn't have a car. It was a forty minute, uphill walk in the blistering heat to get into town. If you were savvy, you could catch the infrequent bus that ran on 'Tico time' - it will get there when it gets there. This meant that I went into town only once a week in order to buy food.
Food - I did a weekly shop at the Saturday morning farmer's market in town. The food is grown organically by local farmers and they only sell produce that's in season. Mostly this would be fruits like bananas and mangoes, vegetables, beans and rice. We bought milk fresh from a neighbour's cow (still warm!) got eggs fresh from the neighbour's chickens and picked limes from the trees. I even made simple cheeses and breads from some basic, low-cost ingredients. The food was simple, fresh and completely delicious. The food bill was usually around £15 for a week's worth. Buying rice and beans in bulk and eating only locally grown produce kept this cost down.
Eating Out - The house sit was in a small town and there were limited places to eat out. The money I did spend eating out was usually on breakfast at the Saturday morning farmer's market. Some local ladies cooked up a wonderful plate of rice and beans with scrambled eggs, tortillas and avocado.
Cost of Living - The cost of living in Costa Rica is cheaper in comparison to the UK or US, but not significantly so. Costa Rica is often considered one of the more expensive countries to travel in Central America. However, how much you spend depends on where you're located, how fast you're travelling, how hard you're budgeting, whether you're buying local food or not, etc.
Activities - House sitting in a small town is an excellent way to keep expenditure low. I spent a lot of time talking to neighbours, trying to learn Spanish, reading books, writing my travel blog, and enjoying glorious sunsets - and those things don't cost a penny. Although I didn't spend any money on the usual things (cinema trips and shopping splurges) the month was full of adventures. Spotting toucans in nearby jungle is a moment that I'll never forget.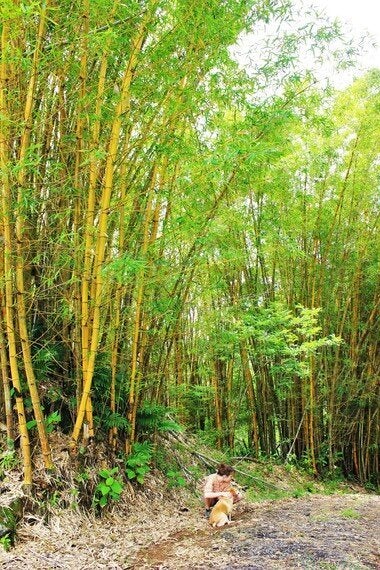 How I became a house sitter
Becoming a house sitter wasn't something that happened over night. It took a lot of research and planning to get to where I am now. I thought about house and pet sitting a lot before getting myself set up.
Caring for someone else's home and pets is a lot of responsibility and there are a lot of challenges involved. Pets need lots of love, houses need cleaning, gardens need pruning, and you need to communicate with homeowners throughout your stay.
I read about other people's house sitting experiences to make sure I was ready for the challenge. After the research phase, I moved on to getting myself set up online. Here's what I did:
Just like when you're applying for a job, references are important for house sitting. It's usual for homeowners to ask for references of your previous house sits. I hadn't house sat before, so I took some time to look after homes and pets of friends and family for the day whenever possible.
Good photos of yourself and you with pets are crucial for making a good first impression. Most house sits are arranged via the internet, so homeowners will often ask for photos. You want these photos to communicate that you are friendly, trustworthy and an animal-lover. I scoured photo collections and took a lot of new photos with my partner and the pets we looked after at home in the UK. I then selected the best ones to put up online.
I set up a very simple website with a house sitter portfolio about myself and my partner. A website like this is a good chance for you to provide information about yourself and helps the homeowner get a feel for who you are. If you're unsure about setting up a website or blog, then having a Facebook page for your house sitting services is a good alternative.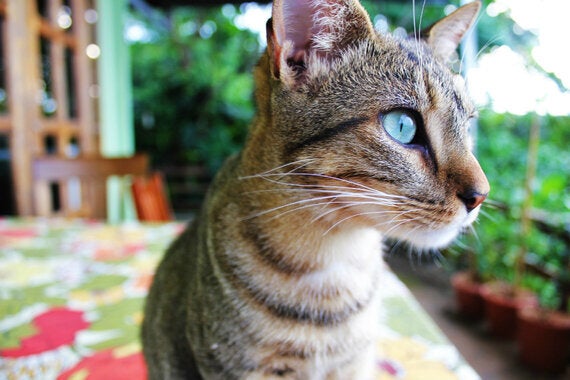 Where to find house sitting jobs
After I laid the groundwork and secured some references, I started seeking out house sitting assignments. Opportunities rarely come directly to you - you need to search for them. Here are the three main ways to find house sitting jobs online:
1. Join a house Sitting website
Most other house sitters I know have found house sitting work through house sitting websites. I've house sat or nine different homeowners in six different countries and not yet used a house sitting website. Nonetheless, many others sing their praises. You can find out more about which house sitting websites are the best here.
2. Join house sitting Facebook groups
3. Join expat Facebook groups
This is where I had most success finding house sitting jobs. There are expats in countries across the world who need pet sitters to look after their home and pets while they're on holiday or visiting home. Look for location specific expat groups. Introduce yourself and give a link to your website for more information. Here are a few expat groups we've used: Expats Living in Mexico, Expats in Costa Rica and Guatemala Expats.
I actually landed my first house assignment through a free ad I placed on Craigslist under the "pet services" section. An American expat living in Costa Rica noticed my ad, checked out my website and sent me an email. We got along well and set up a Skype interview where my partner and I talked about our experiences so far and we ironed out the details.
Being flexible with your travel plans is an important part of house sitting. House sitting jobs won't always be in your dream location or at the perfect time. However, you shouldn't write off house sits straight away. Discuss with the homeowner and see if you can make something work. Remember that house sitting is more in demand in some countries, and this can affect the amount of offers that you receive.
After your first house sit, finding house sitting jobs becomes easier. This is because you'll have a good, recent reference (providing you did a good job) and because of word-of-mouth. We had such a glowing reference from our first official house sitting assignment that we were able to secure more jobs following on from that.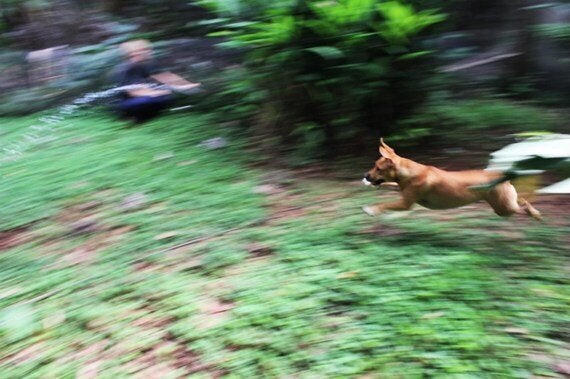 Deciding to become a house sitter was one of the best travel decisions I ever made. I've saved a lot of money through cutting out accommodation costs and travelling the world slower. I've had some amazing experiences living in local communities I might never have seen if it wasn't for house sitting.