On 15 May at 7pm in my office in the City of London, I took a call which shifted my universe. I was diagnosed with cervical cancer and told I would have to undergo surgery which may or may not leave me infertile and possibly have chemo-radiation after that. On answering one of my many questions the consultant unwittingly said "...because you are a cancer." This phrase has haunted me since.
As a healthy 24-year-old, looking forward to starting a family at some point in the future, this news floored me, but my first thought was, "how am I going to get home?" My daily commute on the Northern line became the most difficult journey I'd ever made, trying to keep my legs from buckling, the tears from falling and the howls from escaping my mouth. This became my mission.
This mission continued over the next few months as I embarked on the roller coaster of tests, scans, anaesthetics, examinations, meetings with consultants, differing opinions, unexpected side-effects and life-altering decisions. I went from feeling normal to feeling the worst I have ever felt and then having to adjust to a new normal.
My thoughts and emotions are still on that roller coaster. I lurch between anger to fear, disbelief and joy. Anger because I had been refused a smear test three years earlier and disbelief at the possibility that I might not be here in five years' time.
I've been grieving for my loss of good health and the comfortable, contented future I envisaged for myself. This brings with it a peculiar type of loneliness - despite being surrounded by loving, supportive family and friends - I've felt detached from my previous reality. It has made returning to normal life incredibly hard. This new normal seems to be something other young women with cancer share and it has been a real comfort to know it's not just me.
Five months after diagnosis and waiting for my second set of post-op test results I'm doing a lot of thinking about changes I want to make in my life. Last month I attended the One Young World summit in Johannesburg where I heard from Arianna Huffington about the Third Metric, which seeks to include wellbeing as a key factor in the way we define success. This resonates with me at a time when I am balancing a career with trying to reduce stress and ultimately reduce my risk of a recurrence.
Whilst Human Papilloma Virus (HPV) was undoubtedly the cause of my cancer, I believe the near constant state of stress I now realise I had been in had undermined my immune system and helped to give the cancer free reign. The question I have asked my health team more than anything else has been "what can I do to stop it coming back?" My surgeon told me that having the HPV vaccine could be beneficial - I got it the very next day. But there had to be more.
Since my diagnosis I've been seeking advice, attending courses, doing research and trying to implement everything that could help reduce the risk of recurrence. All of this has led me to three principles: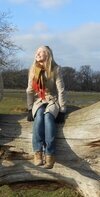 •Better nutrition - more fresh, whole foods and less processed foods, sugar, meat, dairy, alcohol and caffeine.
•Regular exercise -research suggests that physical activity can help prevent cancer and cut recurrence rates significantly.
•Stress management - reducing stress through meditation, mindfulness (a practice of bringing attention to the experience of the here and now), getting enough sleep and having lots of fun!
These principles have given me a positive focus, which is already helping me cope with life on this unexpected roller coaster and may have the added benefit of preventing recurrence.
Sitting here now I would like to tell that doctor that I am not a cancer. Cancer does not define me but it has changed me. I am released from the everyday anxieties which had plagued me before the diagnosis and I am grateful for the joy that I'm still able to experience.
As I continue on this journey of three-monthly monitoring, I don't know what the future will bring but I hope that by telling my story more young women will be encouraged to go for cervical screening and if it comes to it to know that they are not alone and they can live well with cancer.