London Fashion Week. Those three little words that make people become walking advertisements for how apparently cool and wacky they are. And this year was no exception!
I realised I was already being tested by day one. I hadn't even made it to my first show when a guy walked past me with an empty, crushed, red-stripe beer can hanging from his neck on a chain. Now don't get me wrong, recycling is like super cool, but surely it makes waaay more sense to wear a full one. You know, to ease you into stresses of watching models endlessly walking in circles looking like they had forgotten what they entered the room to look for (we've all been there).
That wonderful image was quickly followed by a girl wearing a rubrics cube and shoe on her head (as a hat) no lie! Then, if that wasn't enough, I was almost clotheslined by a a girl with a jewelled selfie stick and glasses bigger than her face. So after that. I decided to stay in doors as much as humanly possible.
Luckily this season I had the luxury or working with Converse and Office. Which meant:
1. I could skip merrily between shows with not a blister in sight
2. I could run away from people I didn't want to talk to. Oh, and believe me, there were many of those!
So a large chunk of my first day one was spent in the Converse X Office HQ. This was a wonderfully fun and relaxing experience of taking street style pictures and also my slightly more odd insta ones too (@charlottedecarle). There was also the trying on of the new Converse Office Exclusives collection and then the hiding of those shoes I tried on, so I could take them home later. Ooops, sorry not sorry. So, yes, very zen. Although there was a brief bit of panic attack after getting stuck in a red pair of cons! Wriggling and sweating, trying every position to free myself from my converse entrapment, I realised those shoes just didn't want to leave me. Luckily my boss for the day had phenomenal surgical skills, grabbed some scissors and managed to cut the leather and free me back into the wild. Rest in Pieces red leather cons, it wasn't me, it was you! Fashion victim number one.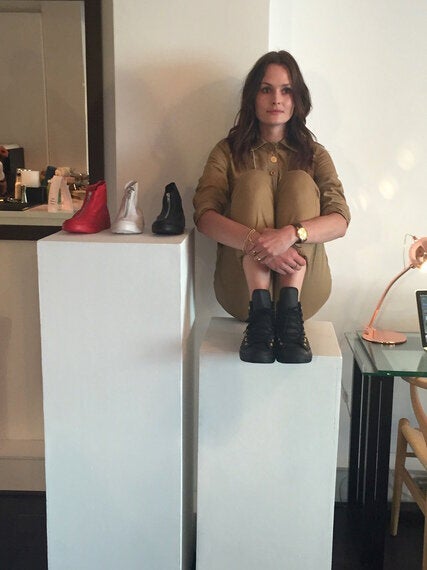 Next is was off to the shows of Fashion Week and first up was the king of Tailoring, JP Braganza. This year randomly it took place in a car park, Brewer Street car park to be exact. Although the joys of being in a car park meant that my fashion buddies and I got the most delightful drive up to our seats in a golf buggy. In such graceful style, smugly waving at MIC's Rosie Fortiscue and Oliver Proudlock, who were having to walk up the ramp. Oh and don't worry that's how I greet all my friends. With stunning prints and wonderful suits it was a wonderful start to my week of shows.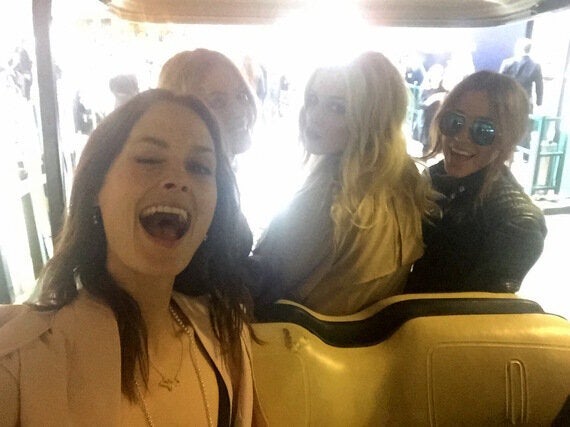 Next up was the PPQ show. After driving 20 mins the wrong way, due to Danielle Peazer lacking some direction, we were already 10 mins late. So running in we found that our front row spots have been filled by other fashion attendees. Danielle found a seat, then here was me. I was looking round, in a frenzy, still stood. Then the lights dimmed and show began to start. It was then that Gizzy Erskine pulled me back on to her and Millie Mackintosh's laps, so i had the best seat in the house. Strangely, It was in that spot, for the next 10 minutes I was repeatedly bounced up and down like a baby on a slightly tipsy Gizzy's lap. Much to the amusement of the opposite row. The show soon finished, Gizzy pushed me off and then was time to leave. PPQ never fail to amaze so I am glad I stayed. So brief but so wonderful.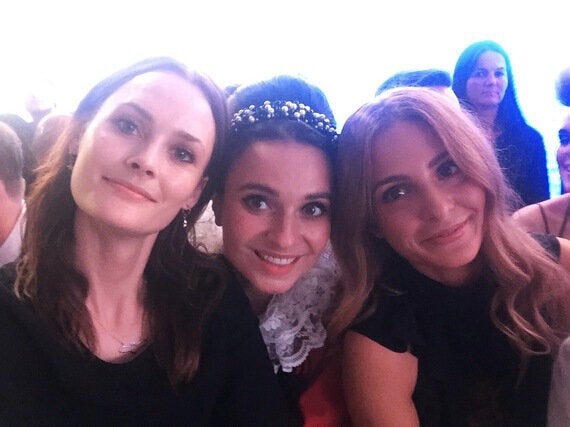 One of my favourite events at LFW was the Aspinal of London SS16 presentation. Not only for the beautiful floral entrance and line up of fit men holding up umbrellas, as it was pissing it down, also because Ashley James and I got quite a bit drunk! Now the display consisted of grassy mounds with the new collection resting upon them. Very beautiful, etherial and quite original, that was until I came along. I took it upon myself to become part of the display. So, carefully I might add, I moved the bags, sat on the mound and greeted people on entry as if I was a part of the event. Maybe ill invoice for that one. Anyway after seeing many familiar faces who all seemed to be on the opposite side of the room what looked like by choice, I decided being avoided wasn't fun so got down and quietly slipped out, with my goody bag.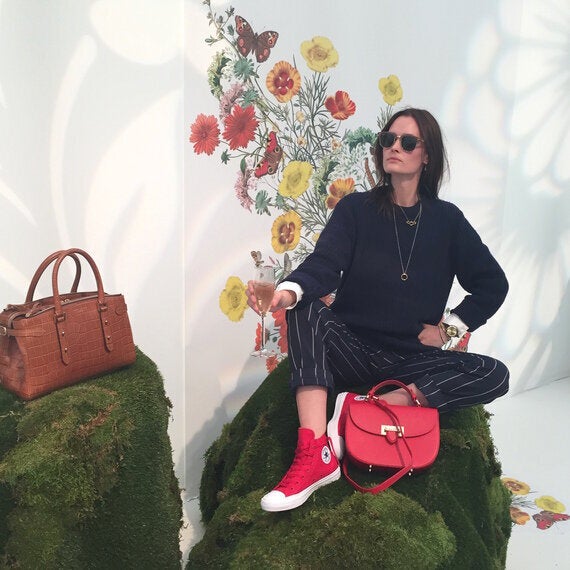 This led on to a bit of a faux par now. So, unlike the usual me, I decided to wear dress to fashion week and clearly, by what happened, you can tell I haven't worn one for a while! I was super excited about this stunning little number, a mustard embroidered maxi by For Love and Lemons. So I put it on, with some converse, obviously not wanting to commit too fully to looking like a girl. I looked in the mirror, thought oooft, well, that quite sheer. Thought, meh, put on the biggest black pants I could find so as to not look slutty, then put on my long coat and set off for the Christopher Raeburn show.
Now sadly, I was looking at my outfit in the early hours so it wasn't fully light outside, meaning I couldn't see the full scope of how sheer it really was. So as soon as my jacket came off, in the brightly lit car park, it seemed the streaker was out of the bag. So from that point I tried to keep seated as much as possible covering my delicate parts. It wasn't until I got home, to find the a mustard piece of material on the floor, that I realised, I had forgotten to put on the damn lining! At that point I took it upon myself to make and executive decision and make that my last SS16 fashion show of 2015. At least for the good of the people as where do you go from nudity apart from prison.
So all in all I'd say it was a fun filled Fashion week with interesting challenges along the way, but I do have to admit, i'm glad there is only two in a year. Ill definitely need some time to recover after this one!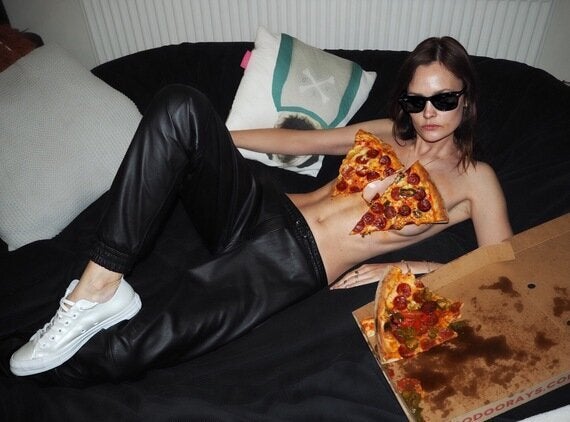 On a serious note shout out to Asos, Aspinal Of London, Mint Velvet, Lavish Alice, Converse, Office, Levi's, Genevieve Sweeney, Motel Rocks, For Love And Lemons, Luxottica, Catherine Zoraida and Silver Service for covering my naked body this Fashion Week.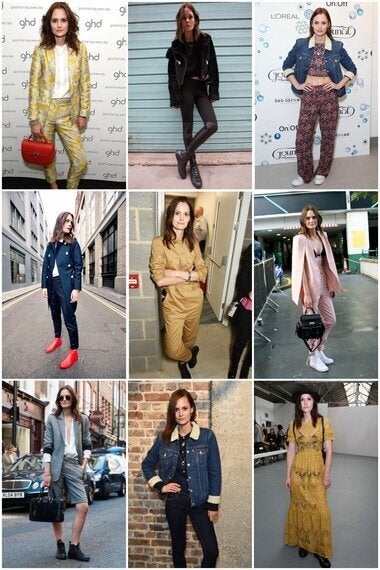 Popular in the Community