What to pack in your hospital bag for your double mastectomy?
It is important that when you go into hospital you have everything you need, along with a few home comforts to make you feel better. Feeling prepared for surgery will relieve some of the anxiety.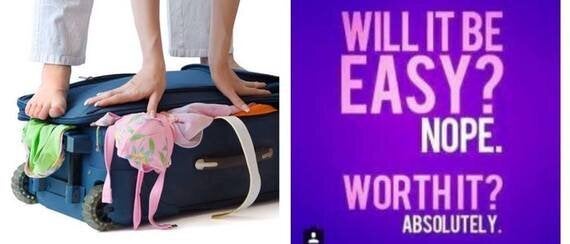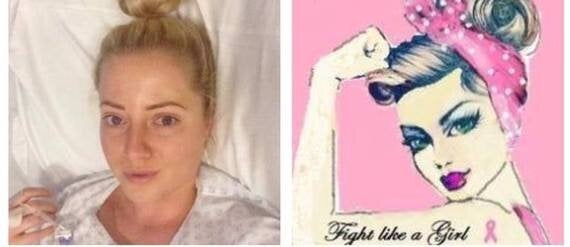 In your bag I would always say have the following...
Dressing gown and slippers to walk down to theatre.
Comfy clothes or PJ's, remember you may have drains so something loose fitting, front fastening although I just wore baggy vests/tshirts.
Knickers and socks. Fluffy socks are nice to wear over your ugly surgical stockings and make you feel nice and cosy.
Supportive non wired bra. I bought some fancy post surgical bras but actually preferred the ones from asda/primark that have no seams and are about £2.99. Some breast units will provide a bra or suggest a particular one to purchase. A lot of ladies prefer to wear front fastening for ease of dressing.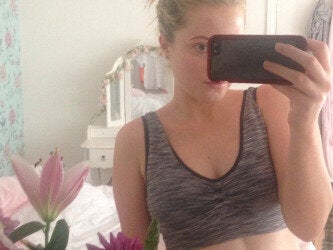 V pillow - I found this really useful when sitting in a chair and also in bed. It took the pressure away from my drain sites and made me comfortable.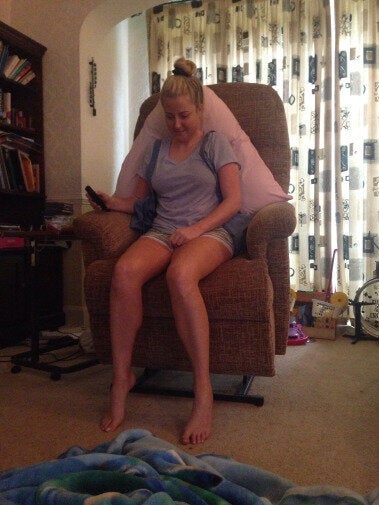 Drain dollies - These are bags I created whilst recovering as theres nothing out there for you to use to carry your drains. They are pretty, soft, discreet and allow you to carry the drains safely meaning you don't snag or catch them on anything. Using drain dollies means you can wash your hands, make a drink, brush your teeth without the worry of juggling your drains too. They are also very useful when carrying out your physio exercises whilst maintaining a good posture. As well as them being very helpful to recovery they also raise money for Genesis breast cancer prevention charity who strive to prevent cancer for future generations. They come in a variety of styles and can be purchased from this website link: http://www.draindollies.co.uk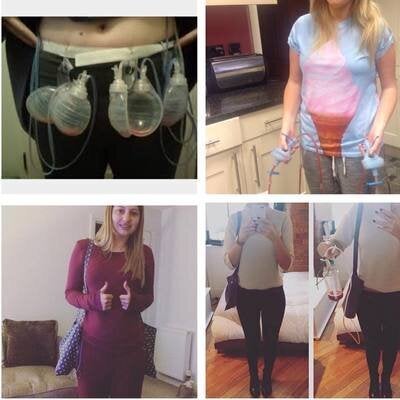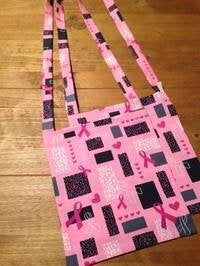 Face wipes shower gel, deodorant (roll on maybe best,) toothbrush and toothpaste, dry shampoo - you may not be able to wash your hair for a while, hair brush and bobbles, scented moisturiser can often make you feel fresh and clean. Obviously all toiletries need to be kept away from your breasts/wounds.
You may wish to take your own home towel and facecloth instead of using the hospital ones. This made me feel a bit more at home.
Things to keep you entertained - magazines, books, iPod, iPad, adult colouring book, jigsaws, anything you usually do to relax.
Phone charger extra long or take an extension lead.
A photo of your family to have by your bed.
A list of any medications you normally take to give to the pharmacist.
Small amount of money - you may wish to purchase a TV card.
Earplugs - the wards can often be quite noisy and therefore its difficult to get to sleep.
Jens friends mastectomy pillows-The pillows are used after mastectomy surgery / or any breast surgery to help support and protect the tender chest area. They help by fitting under the arm when doing everyday tasks such as sitting, sleeping, watching TV and when in the car. Jens friends pillows are free and these fantastic people just ask you to donate £3 for postage and packaging of the pillows. The Facebook page can be found by clicking here: https://www.facebook.com/Jensfriendsmastectomypillow/?fref=ts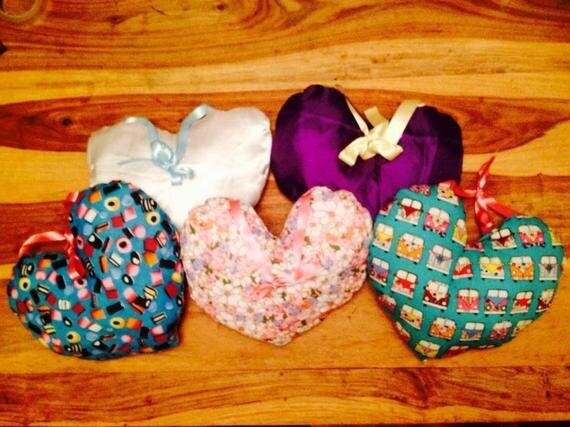 Snacks! As we all know hospital food isn't the greatest. Often you aren't wanting full meals so its nice to take in a few of your favourite snacks to nibble on as and when. Boiled sweets are also a good idea to suck on if you don't have much appetite.
Any drinks you like, I took orange cordial to dilute water with to give it a bit of taste.
Sports bottle - as its difficult to sit upright to drink from a glass its a good idea to take a sports bottle that can be filled with drink so you don't need to sit bolt upright to take a sip.
Bowels! Often when given heavy pain medication and after surgery your bowels begin to slow! Some people swear by prunes, or maybe just a simple laxative to keep things moving :)
Arnica Tablets - these are natural tablets I took which to help with swelling and bruising, I didn't bruise at all.