My 2 year old has started swearing.
Yes I know, I can practically see the look on your face now as you read this.
But before you judge me, can I just say that it's really not my fault, I lay that blame firmly at the feet of my husband who uses the phrase "Bloody" or "Bloody Hell," more than he realises.
So of course the toddler has picked up on it and over the last couple of weeks has been uttering the words "Bloody Hell!" or shouting "Bloody .... (insert appropriate word - book / toy / fork etc.)" in a fit of rage.

Image courtesy of Pixaby.Com
When she first said it, I was stunned. "Did she really just come out with what I think she did?" I couldn't quite believe it. So what did I do? I did absolutely nothing. I didn't tell her off, I didn't get cross I just let it go.
Then about a week later she said it again. And despite my husband's insistencies that he was sure that he'd only muttered it a couple of times in front of the children, she said it again. She said it in exactly the same context as before - when you would expect to use this phrase because she was cross or frustrated about something. And once again, I was a bit shocked and didn't know what to do exactly, so I let it go. AGAIN.
Last weekend in front of my friends, the toddler who had been playing nicely with her toy garage, threw a toy car across the room and furiously shouted "That Bloody Car!"
There was a stunned silence as said friends looked at me and whispered "Did she just say.....?" I quickly confirmed that, yes she had, and proceeded to tell the toddler to "Calm down and not to use that word."
At which point my 4 year old piped up "Don't say what word mummy?"
And herein lies the problem. How to deal with stopping the toddler from swearing without:
a) Drawing attention to it being a real problem or being "naughty."
b) Making them do it or say it even more. I don't really think the trick of using reverse psychology on a toddler will really work in this instance. (I have a bizarre image in my head whereby I'm swearing or encouraging her to swear in an effort to make her stop).
c) Alerting the eldest daughter to this word and starting her off swearing. Having one child that swears is bad enough, but having them both F'ing and Blinding could be a bit embarrassing.
But you see now I'm stuck with a bit of a conundrum: If I don't tell the toddler off, I can't let her carry on with her potty mouth. (This pun would have worked so much better 8 months ago), spouting out swear words everywhere we go because quite frankly WHAT WILL PEOPLE THINK OF ME?!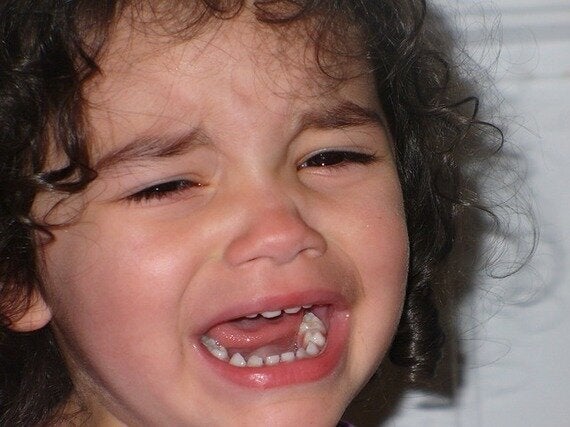 Image courtesy of Pixaby.com
How Does it Make Me Look?
Fortunately my friends laughed about it, but I'm very aware that it is only a matter of time before the toddler has a melt down in a shop, or in her sister's classroom or in the street whilst chatting with my elderly neighbour and could easily scream out "Bloody Hell!" at any moment.
And I can just IMAGINE the look that I will be given by the shop assistant, teacher or elderly neighbour when this happens. It will be one of horror. Because let's face it WHO let's their 2 year old swear and WHERE could they have learnt it from?
I'll have to try and placate the shop assistant, teacher or elderly neighbour and persuade them not to phone social services. I'll have to reason that the toddler doesn't really come from a bad home full of swearing, drug taking parents, but instead has a photographic memory for using words that she has only heard once or twice.
So please don't judge me! I might mutter swear words to myself when the kids are driving me up the wall but I do it behind my hand or in the toilet or with my head in the fridge. I truly am not to blame for why my 2 year old suddenly has a foul mouth.
I've had plenty of advice on this topic with most people saying it's best to down play the swearing either by ignoring it or pretending that the toddler said another word. Either way, I'm hoping it is something she grows out of and fast so that I don't have to worry about taking her out in public.