Take to the skies alongside 99 other hot air balloons, explore an ancient underground city and stay in a cave hotel... Cappadocia is a holiday destination like no other.
When Brits visit Turkey, they tend to stick to the coastal resorts of Marmaris and Bodrum. Cappadocia lies in the centre of the country, just over an hour away from Istanbul by plane. With budget flight operators such as Pegasus Airlines offering flights from Istanbul to Kayseri Airport for under £30 return, a trip to see the region is a no brainer!
So why should this fairytale land be on your holiday radar...?
The Ballooning
Cappadocia is officially the most popular location in the world for hot air ballooning, with almost half a million people taking to the skies in 2014.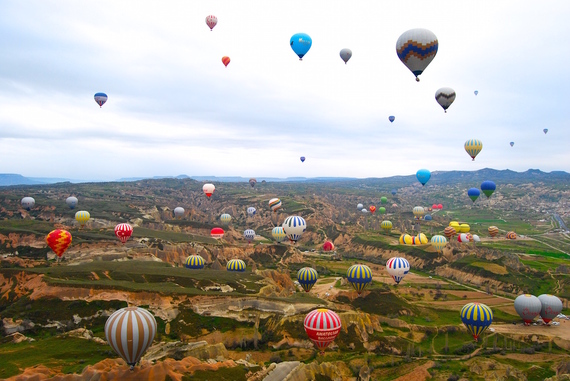 Not only is the view of the landscape incredible, but Cappadocia is one of the few regions in the world where around 100 balloons take off at the same time. It's absolutely magical! You're in safe hands too - the Cappadocian pilots, such as the team at Voyager Balloons, train for five times longer than pilots anywhere else in the world.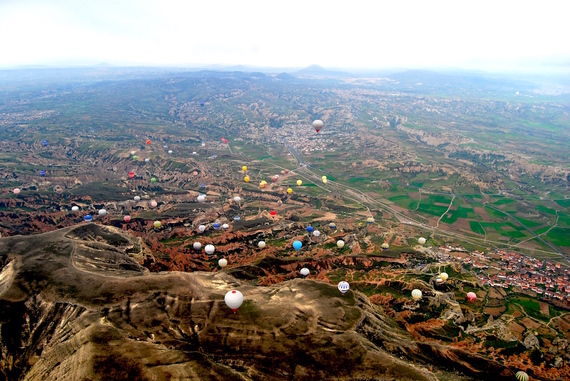 The Landscape
The incredible landscape in Cappadocia will make you wonder whether you're on another planet. The sci-fi scenery is the result of several volcanic eruptions, natural weathering and erosion. Don't worry, you don't need to be a geologist to appreciate the mass of craters, valleys, fairy chimneys (tall rock pillars with caps on top), red canyons and table mountains!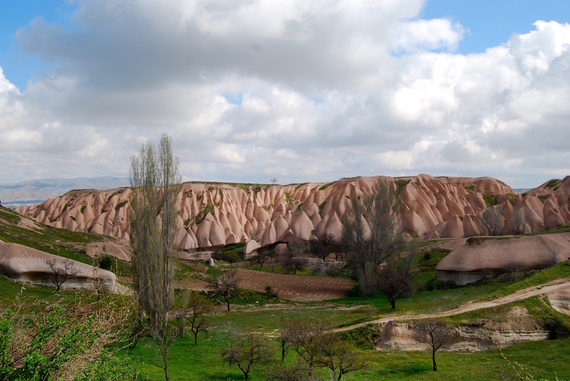 Added to this, the region is dotted with an incredible system of underground cities and cave houses dating back to 1800 BC. There's a lot to see, so unless you decide to hire a car, it's best to book a tour with a local company like Andromeda Tours.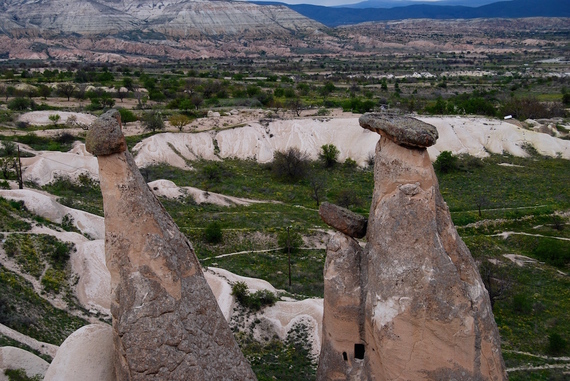 The Food
There is plenty more to Turkish cuisine than kebabs and meze, but they're a good place to start! With Turkey spanning two continents (Asia and Europe), the food has been influenced by culinary trends from all over, and has resulted in one of the most popular and flavoursome cuisines in the world.
Pide and lahmacun (Turkish pizza) make great lunch options. While traditionally the dough is topped with minced meat, onions, tomatoes and herbs then baked until crisp, you'll find plenty of different toppings on offer in Cappadocia. In the evening, share a large plate of meze and some balloon bread to start.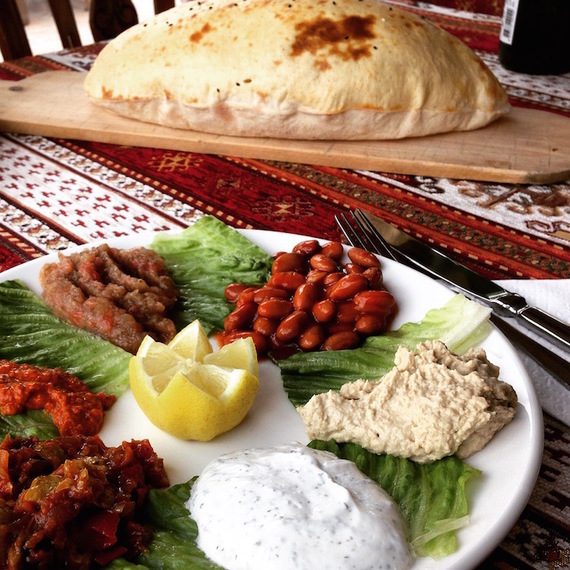 Then for main, sample a Cappadocian delicacy - the testi kebap (pottery kebab). The traditional meat and tomato stew is baked inside a sealed clay pot. Don't be unnerved by the fact it's delivered to the table with a large knife... it's just time to crack it open and get stuck in! No trip to Turkey is complete without plenty of apple tea, a rich Turkish coffee, and if you're brave, some raki!
The History
Cappadocia is an area rich with history and there's a chance to really get inside it! There are 36 underground cities that were once used by Christians to hide from Roman armies. Visit Kaymakli or Derinkuyu and explore the hundreds of passages built deep into the ground containing churches, storage places, kitchens, wineries and more.
The great thing is with this region - new discoveries are being made everyday. Just last year, archaeologists uncovered a 5,000 year-old city containing 7 kilometres of tunnels, complete with churches and escape galleries!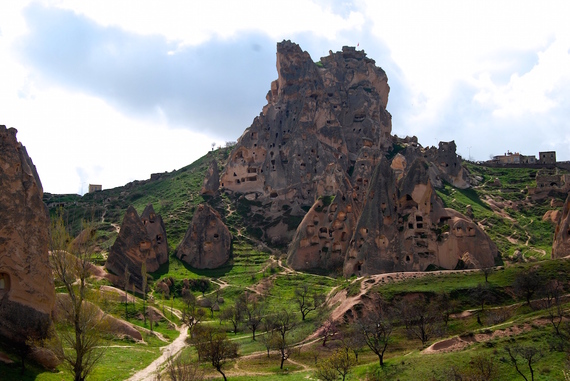 Added to this, there is an intricate system of caves above the ground. No trip to Cappadocia is complete without a visit to the UNESCO World Heritage site of the Göreme Open Air Museum. The medieval cave churches date back to the 10th Century, and are so well preserved you can still see the detailed frescoes on the walls.
The Hotels
Cappadocia is home to some of the most unique hotels in the world. The majority of the accommodations on offer in the main towns of Göreme, Urgüp and Uchisar are small boutique cave hotels and hostels.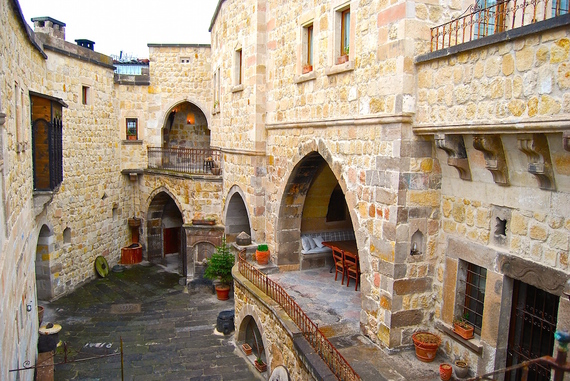 Hotels like Kale Konak Cave Hotel and Miras Hotel are beautifully designed incorporating the old cave features, while providing all the modern amenities we have come to expect in a hotel. You can even stay in a cave hotel with a Jacuzzi, satellite TV and a swimming pool!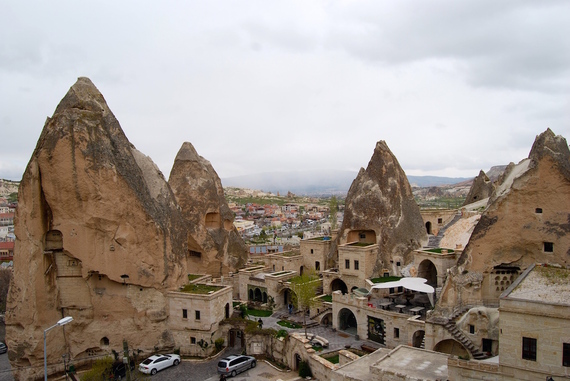 A trip to Cappadocia offers the perfect break from the vibrant, frenetic city of Istanbul. So next time you're thinking about booking a holiday to Turkey, skip the resorts, and go on a Cappdocian adventure!
Follow Chloe's travels and adventures at WanderlustChloe.com.