Heading to Croatia on your summer holiday this year?
I've just returned from an amazing few weeks exploring Dubrovnik, Split and several islands in the Adriatic.
Within 24 hours, I'd learned all of this...
1. The currency is the Kuna and it's easy to convert from £ as there are approximately 10kn to £1. Finally... a currency with no need for complicated long division!
2. Winemaking is one of Croatia's biggest industries, and I can confirm that there are some delicious offerings to choose from. If you visit, be sure to sample the Dingač (red) and Pošip (white)... but be warned, some have a very high alcohol volume!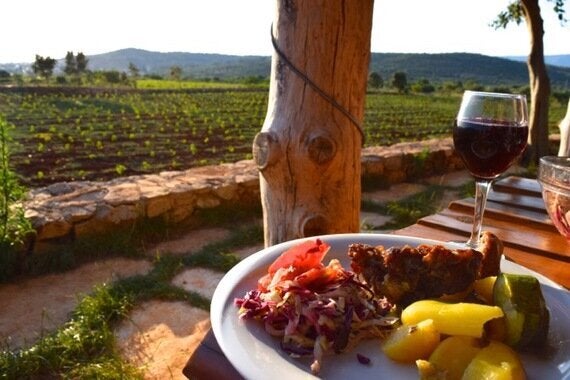 Wine tasting at Hora Vineyard in Stari Grad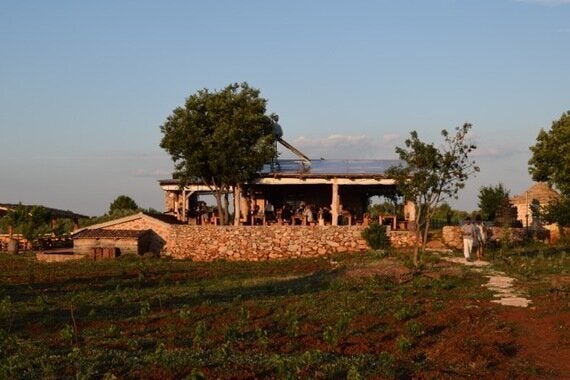 Wine tasting at Hora Vineyard in Stari Grad
3. In general, Croatians speak good English, especially in tourist areas, so don't panic about mastering tricky Croatian pronunciations. It's always fun to make an effort though, so remember "dobar dan" (good day / hello), "molim" (please) and the most important - "živjeli" (cheers)!
4. It's not the cheapest country to travel around, but you can drink the tap water. BONUS!
5. Buses are a great way to travel between the key cities, and the views are incredible. It takes around 4 hours to travel from Split to Dubrovnik, and for the majority of the journey you follow the dramatic coastline. Be sure to pick a window seat on the best side of the bus: Dubrovnik - Split = left side, Split to Dubrovnik = right side.
6. The Adriatic Sea varies in colour from an incredible bright turquoise to a deep blue. The majority of the coast is mountainous and rocky, so don't turn up expecting Caribbean-style sandy beaches. Pack some protective shoes and prepare to jump off some rocks!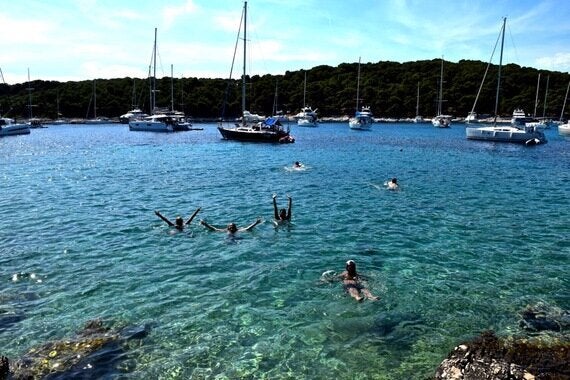 7. From Croatia, it's easy to spend a day visiting a neighbouring country. Bosnia and Montenegro are a few hours from Dubrovnik and well worth exploring. In fact, the view of Stari Most (old bridge) in Mostar, Bosnia is as pretty as a postcard.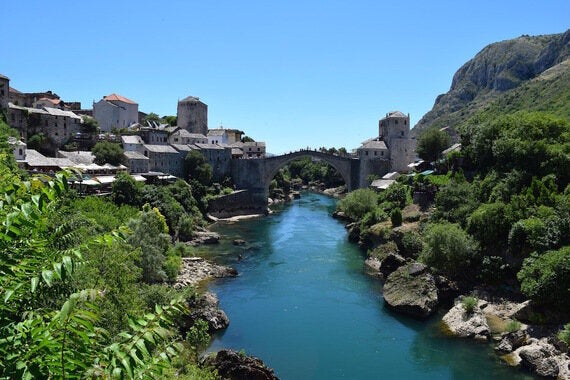 Stari Most in Mostar, Bosnia
8. A great way to see Croatia is by boat. From Split you can take a day trip Hvar - named one of the most beautiful islands in the world. Or if you have longer, why not book a week's island hopping tour on your own private yacht with a company such as MedSailors.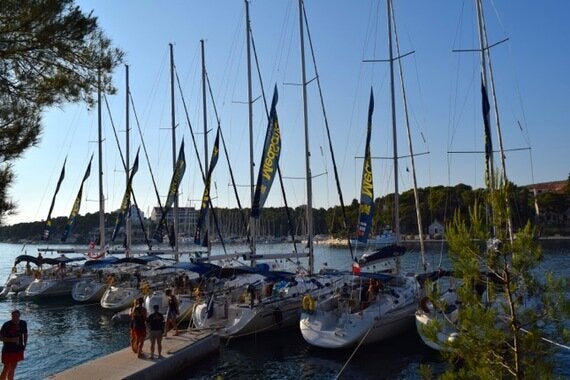 MedSailors yachts moored on the island of Brac
9. Game of Thrones fan? You'll be in your element. You can take themed tours in Dubrovnik and Split, and stock up on souvenirs in the specialist shops.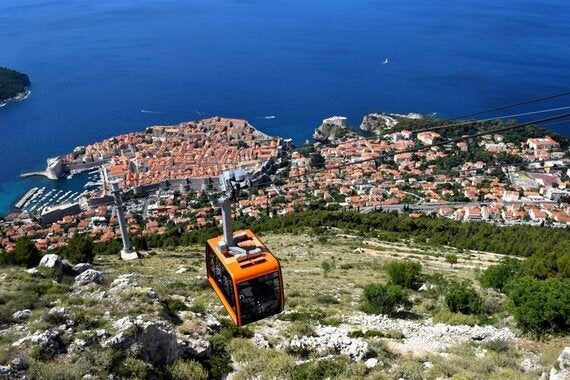 10. The cuisine is excellent with an emphasis on fresh ingredients and seafood. On offer in most restaurants is a combination of Mediterranean delicacies (roasted vegetables, salad, olives, prosciutto, cheese) and classic Italian foods such as pizza and gnocchi (due to Croatia once being part of the Venetian Republic). The pizza I had in Split was one of the best I've ever eaten - which is quite an achievement!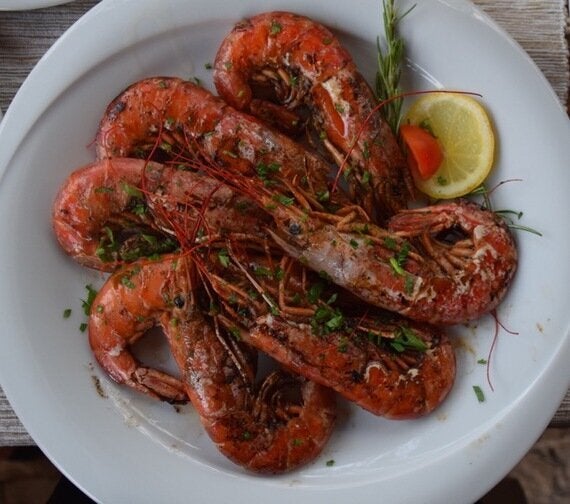 Grilled prawns at Sismis Restaurant on the island of Solta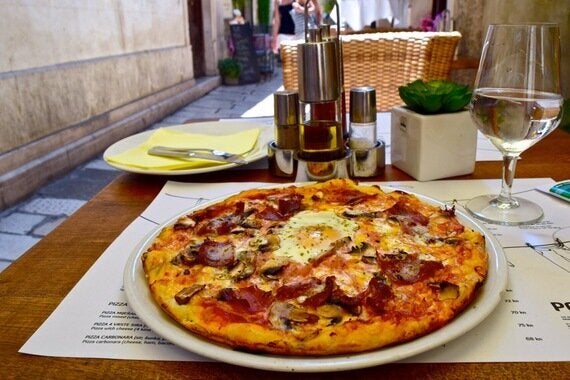 Pizza at Posejdon Restaurant in Split
Find out more about my recent travels in Croatia here, and catch up on all my adventures so far at wanderlustchloe.com.
Related