Did you know that there are more than two million people in the UK who are affected by sight loss? I just happen to be one of those people. I am 19 years old and a student at university. During my free time I love photography, going out with friends, anything that is vintage, and writing. In general, it isn't too different to every other 19-year-old!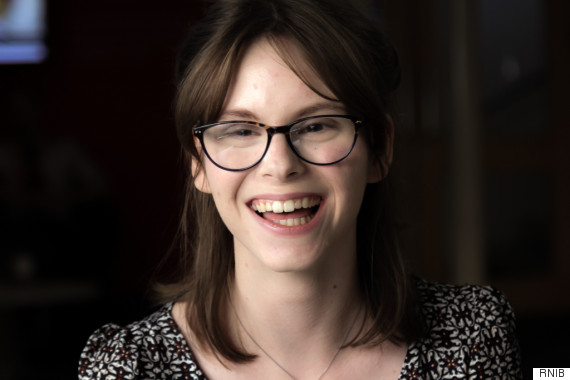 I have a condition called Visual Cortex disorder which is the result of having mild Cerebral Palsy. This means that over time my eyesight has slowly deteriorated, with me being registered as partially sighted in March this year. Cerebral Palsy is a condition that affects muscle control, coordination, muscle tone and balance because of brain damage that occurs around birth. Because some of the damage was within my visual cortex, my vision has also been affected. When I was registered as partially sighted it was a shock. I don't think I realised just how bad my eyesight had become.
It's a little-known fact that most people who are registered as blind or partially sighted can see something, and I'm no different. For me, things are rarely in focus, whether this is a text message or across the street. Things far away just turn into a blur. I can see colour so whilst I can identify things based on colour and shape, I just can't focus on detail. My peripheral vision is also affected which means things above, to the side, or below me can go grey. Depth perception is also an issue for me which means that even if I know I am approaching stairs, it may be difficult to see how far the step drops down or where it starts.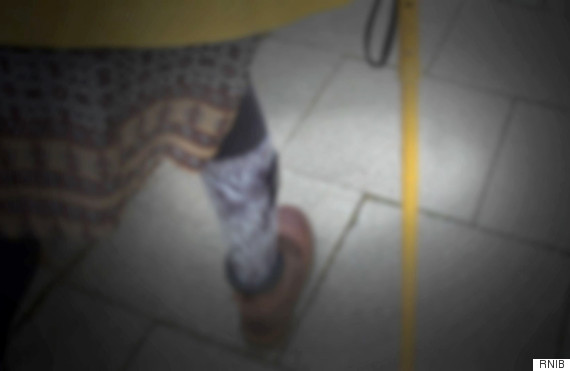 While I have been studying at university problems with my eyesight have also affected my ability to take notes during lectures and reading from textbooks. With the help of magnifiers I am still able to read from textbooks, and having PowerPoint presentations sent to me in advance is a huge help as I can make sure information is not missed. I have also found that technology can be a massive help, even if this is just being able to enlarge the screen on your laptop.
I've recently started using a white cane to get around which has been a huge help. I was apprehensive to begin with as until now, very few people knew just how bad my eyesight was. But learning to use a white cane has made me more confident when navigating places, especially if there are stairs or uneven pavements. The difficulty is that because I have Cerebral Palsy I now have to choose between using a walking stick or a white cane, which can cause confusion!
I was recently given the opportunity to be part of a campaign run by the Royal National Institute of Blind People (RNIB) called 'How I See' which focuses on the fact that everyone sees differently. People don't realise that there's a spectrum of sight and that the majority of blind and partially sighted people do have some useful vision, so it was amazing to share my story to raise awareness and highlight the fact that young people can be affected by sight loss, too.
To find out more, visit RNIB's website or follow #HowISee on social media.