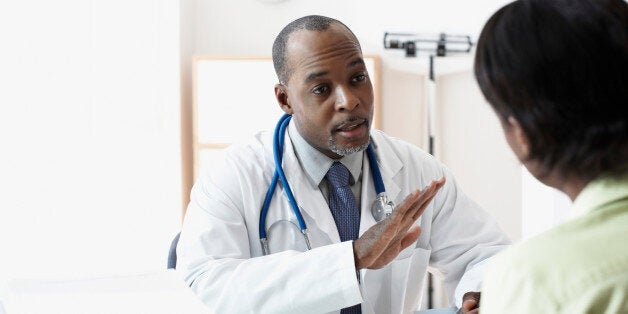 What's the first thing you think of when I say the word asthma? I suspect an image has popped into your head of a little blue or brown inhaler. It's an image most of us have been familiar with from a young age. Any reference to asthma by the media is, after all, usually accompanied by obligatory pictures of a school child reaching for their 'puffer'.
What I suspect doesn't cross your mind however, is the fact that in the UK more than 270 people are admitted to hospital every day with asthma attacks. It is serious, and life threatening if not managed correctly. Three people die every day from it in the UK. It actually costs the NHS £1.1bn a year, with over 18 million people affected at some stage in their lifetime.
Not only is asthma a killer, for many it is a debilitating condition that can have a hugely negative impact on everyday life. So it really grates on me that all too often, it is treated rather dismissively as a 'fact of life' condition - almost as though our national familiarity with asthma makes it less of an issue. One to be pushed down the priority list.
Most worryingly though, this attitude is often held by asthma sufferers themselves.
It's one thing (though not acceptable) for the media or those unaffected by the condition to mis-categorize or misunderstand asthma; it's quite another for those who suffer its effects first-hand to do the same. But I believe this is exactly what is happening, not in terms of awareness or recognition of its severity - but in expectation of care.
Kay Boycott, the chief executive of Asthma UK, recently said that despite the considerable cost of asthma care to the NHS "people are still not receiving care that meets even the most basic of clinical standards".
I think a significant barrier to better care is that those with asthma have become too familiar with and expect a 'business as usual approach'. They need to know that more can and should be done but, most importantly, that new techniques and approaches to asthma care are within reach. Right here, right now.
Personalised care plans are key to this, particularly as - according to research from Asthma UK - more than three-quarters of people with asthma don't currently have their condition under control. In accordance with NICE Asthma Quality Standard guidelines, everyone with asthma should receive a written action plan from their GP or asthma nurse so that they know how to recognise when their asthma is getting worse, and what steps to take to bring it back under control.
As I write this. I can envisage a collective wince from NHS managers; after all, didn't I just say that the NHS is struggling to cope with rising costs - a personalised care plan for everyone approach sounds expensive. That's the thing though. Receiving this support if you suffer from asthma means you are four times less likely to end up in hospital as an emergency admission. It's worth bearing in mind that a single emergency asthma admission costs the NHS about 23 times more than the cost of an annual asthma review.
EMIS Health has been working closely with Asthma UK to do something about this, most notably by developing a tool to help GPs and practice nurses generate care plans automatically linked to the patient's electronic GP record held at the surgery.
The really exciting potential for these care plans is that they can incorporate personal health technologies - for example smart inhalers, wearables and tracking apps - that enable patients to better manage their condition, while also giving their GP or asthma nurse more information to tailor their treatment.
Indeed, in response to a recent King's Fund briefing on the use of digital technology in the NHS, asthma care was highlighted as a "prime example of how digital health technology could act as a game-changer that transforms people's health and how they use the NHS". Yet fewer than one in three asthma patients has a personal care plan, let alone one that incorporates such approaches and measures.
GP practices are doing what they can to highlight the availability of personalised care plans and the growing array of tools for helping asthma patients to manage their condition long term. But it isn't enough. More needs to be done to ensure patients are aware of the opportunity and proactively asking for a care plan.
Familiarity breeds contempt, and in so many ways it is also the enemy of change. It lays the foundation for a "that's' just how it is" frame of mind. Well let's do something about it. Healthcare leaders and professionals, service providers, charities, patients and public - we can all up the ante in terms of highlighting this important issue until we are all familiar with a new reality: one where those with asthma get the care they need and preventable attacks and admissions become a thing of the past.
Related