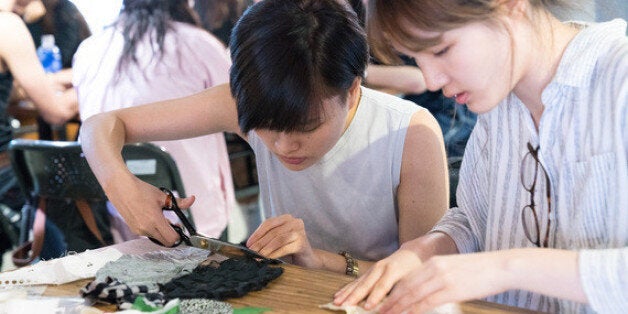 I realised that fashion is at an exciting turning point whilst watching a documentary at 35,000 feet on a flight. In this, the matriarch of fashion and US VOGUE editor, Anna Wintour looked me straight in the eyes and told me that "Fashion is a reflection of our times".
Wintour's quote struck me as good news. If true, then judging by the positive developments witnessed from a small-yet-expanding cohort of designers and brands who are designing to reduce waste, there is an optimistic feeling in the air. Having worked in the textile-waste-reducing sector for 10 years, the current mood at the fashion drawing board has a "Let's do something about this'' reflection of what I also think is happening elsewhere in our times. And this "Let's get up and do something attitude" can be seen elsewhere, as documentaries - like Before the Flood, Plastic Oceans to The True Cost - galvanise a widespread call to action.
To me, one of the signs that fashion is at a turning point is the explosion in up-cycling design, defined as the recycling of a material into a product of higher quality. Having recently made it into the Oxford Dictionary recently - along with the word "selfie" - "up-cycling" is increasingly playing out in all markets. From emerging, mass market to luxury markers, design studios and shops from London to Lisbon and Cambodia to China are showing that fashion's new crush is up-cycling.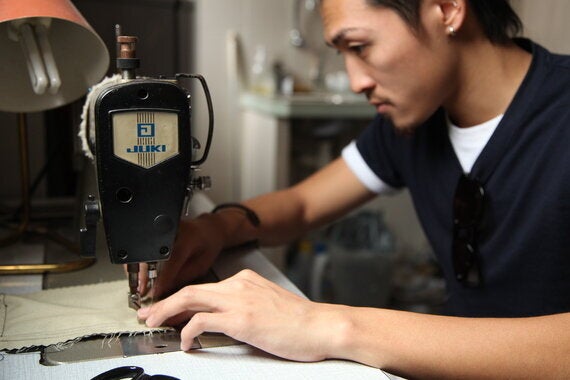 It seems like the collective penny has finally dropped that we must move away from the "take, make, use and dispose" linear way of thinking towards a circular system simply because we can't carry on as before. In a circular system, resources are re-used over and over again, much in the same way that nature re-uses all traces of life. Nature, after all, leaves no waste. Many designers are taking a leaf out of nature's book in their attempts to leave less waste. Up-cycling - the nirvana of clean design - is going mainstream.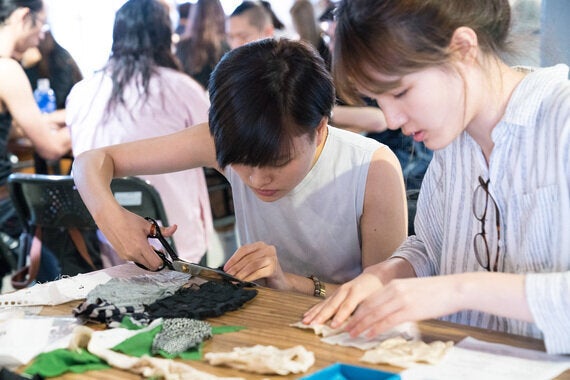 A new crush for fashion; up-cyclers going circular by up-cycling "waste" back into fashion. Photo: Redress
The proof of up-cycling's popularity is also in our just-released documentary, Frontline Fashion. The documentary follows 10 Asian and European emerging designers as they flex their sustainable design and up-cycling talents in The EcoChic Design Award, the largest sustainable design competition in the world. The film recently premiered in London and Hong Kong before being touted to global broadcasters in Cannes and demonstrating the high interest in this topic, is now available on iTunes.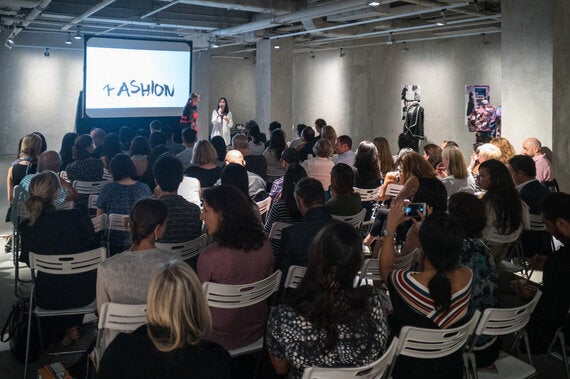 Find out more about Frontline Fashion here. Photo: Redress
The 10 finalists featured in Frontline Fashion are the poster children for this new breed of designer - and the seismic changes in thinking - that we have watched develop over the last decade. Just our last competition cycle elicited applications from designers living in 42 countries, including places like Krakow, Kazakhstan and Korea, which are not on the well trodden London, New York and Milan fashion-map yet still boast design talent. The film gives access to the next generation of designers who wear their sustainability values on their sleeves and who are proving that sustainability does not mean compromise in style. Watching these designers up-cycle borders on environmental activism.
But it's not just the next generation who are falling for up-cycling. Luxury's grandeur is showing a small crush too with China's leading luxury brand, Shanghai Tang recently releasing their first up-cycled collection. For a country more often seen as a polluter than a pioneer, it's exciting to see China's leading luxury brand, that famously prides itself on being the curator of modern Chinese Chic, opening her design studio to emerging designer and star up-cycler, Kévin Germainer. Together, they created an up-cycled collection using Shanghai Tang's luxury surplus fabrics from previous collections, which is now grabbing the spotlight in media around the world.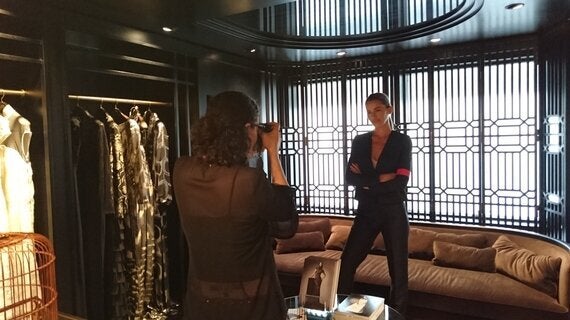 Behind the scenes of a luxury magazine photoshoot wearing Shanghai's Tang up-cycled collection. See the full collection here. Photo: Instagram (@DrChristinaDean)
And more corners of the fashion market are flirting with up-cycling. Cheap Monday, one of H&M's bevy or brands, just released their C/O Cheap Monday capsule collection, created by up-cycling discarded clothes and other recycled textiles. And the list of other big players using recycled fibres - which form a vital aspect of the circular economy - is now as long as my leg. Levis, Esprit, H&M, Zara, Patagonia, G Star all have recycled textile collections available.
So from where I sit in my polluted home in China watching the world of fashion roll out from factories to consumers around the world, it's an exciting reflection of our times that "up-cycling" now rolls off the tongue as easily for some designers as it does for environmentalists. With 26 million tonnes of textile waste thought to be generated every year in China alone, there is plenty of room to up-cycle our way out of this.
I've always believed that with crisis comes creativity, and so if "Fashion is a reflection of our times" then the creativity we're seeing in fashion signals better times ahead. Fashion - for all the bad she has done - is now reflecting positive change.
This post is part of our "Reclaim" initiative, which showcases solutions to the issue of fashion waste and engages our readers to take action. You can find all the posts in this initiative, as well as feature pieces, investigative stories and video, here. Follow the initiative on Twitter at #Reclaim.