After watching the final episode of Liberty of London last week, I am feeling very Christmassy indeed. Now in its second series, the programme has been a huge hit - in particular the final episodes, which focus around the temporary Christmas shop and the unveiling of the Christmas windows (which, by the way, are perfect). Watching the Liberty team create a nautical-themed Christmas in Britain's oldest department store was like stepping inside a snow globe: you saw the magic happen from the inside out. Watching the show has left me very excited for the next few weeks, which, for me, will be filled with frosty dog walks, mini mince pies and sharing red wine with friends beside an open, roaring fire whilst singing along to Mariah Carey.
Of course, during the run up to Christmas we do like to shop, whether it's at Liberty or not. Shopping in December is a given; baubles for the tree, turkey for the dinner, gifts for the kids. As a serial shopper, I take great delight in this time of year, when everyone is shopping (as opposed to just the shopaholics among us) because, quite simply, I feel less guilty. If everyone is doing it, then it must be okay. Right? Currently, I'm gearing up to spend, spend, spend - with a clear conscience, safe in the knowledge that I'm "putting something back" into the British economy. Sadly, I won't be shopping in London - but there is another city which is a great shopping destination at Christmas time: Edinburgh.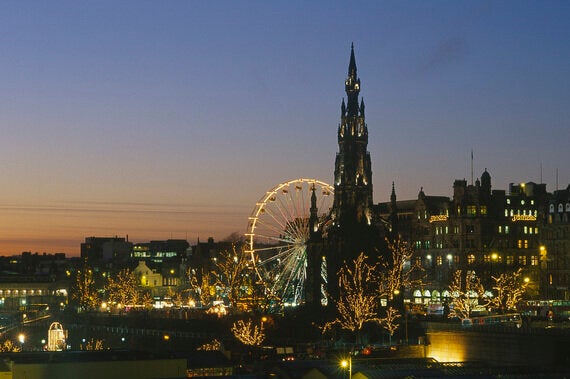 With its Christmas market selling pork and apple stuffing naps and hot cider, a sky-scraping 'Big Wheel' with panoramic views of the city, and a picturesque, oval ice rink (which loops round the Melville Monument) in Princes Street Gardens, Edinburgh is quite possibly one of the best cities to visit during the festivities. Stay at the Nira Caledonia, a boutique hotel located in the city's New Town. It's a beautiful area of Edinburgh and is just a five minute walk from George Street's finest high street shops, which include Coast, French Connection and Jigsaw.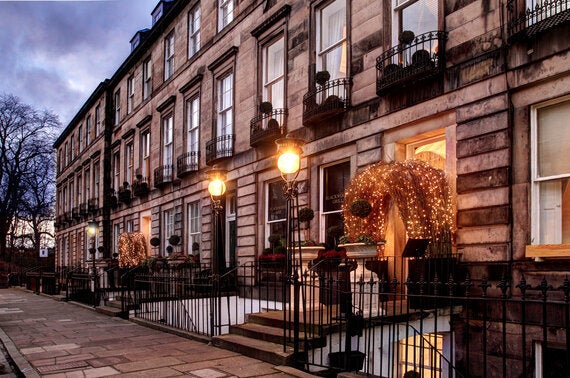 If your budget stretches to high end, stroll through St Andrew Square (where there's a Scottish Market) to Multrees Walk, which houses luxury brands Louis Vuitton, Mulberry and Burberry, among others. Harvey Nichols is also here, a great one-stop-shop for the best of premium beauty products (think Tom Ford, Chanel, and YSL), the most covetable designers (including Victoria Beckham and Manolo Blahnik) and delicious cocktails on the Forth Floor. You don't have to spend a fortune though; if you purchase any Balenciaga fragrance you receive a beautiful clutch bag to personalise with the initials of your choice - the perfect finishing touch to your Christmas party outfit, or - if you can bear to give it away - a thoughtful Christmas gift.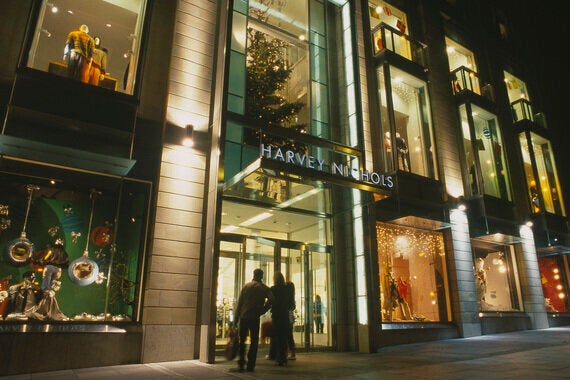 For the ultimate treat this Christmas season though, why not book in with Nira Caledonia's personal shopper who will take you on a fabulous tour of the city's best boutiques (I would highly recommend stopping by Jane Davidson, frequently listed as one of Vogue's best boutiques outside London) before taking you to Harvey Nichols to lounge on plump sofas and sip complimentary bubbly while you peruse the latest collections....However, if battling the Christmas crowds is too much to bear, simply speak to the concierge at the hotel - they run a VIP package with Harvey Nicks, which basically means you can shop 'til you drop in the comfort of your hotel suite.
However, there's so much to see and do in Edinburgh at this time of year, it would be a shame to spend the entire time in the hotel room. You simply must visit the Royal Mile and Grassmarket for interesting independent retailers and good old warm pubs, located on narrow cobbled roads. A hike up Arthur's Seat to see the city from above is also a must-do and, after the workout, you can head back to town to enjoy a guilt-free hot chocolate at Wellington Coffee (some say it's the best in the city). Or, up the ante with a hot chocolate and a glass of Bailey's at The Dome, a restaurant with one of the most impressive Christmas light displays in Edinburgh.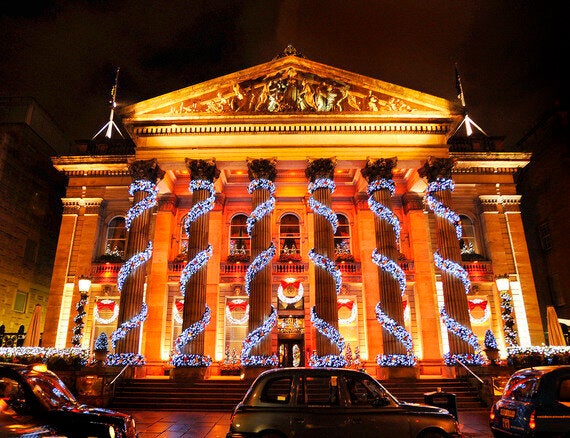 Afterwards, see Scottish Ballet'sNutcracker at The Festival Theatre (it was my first experience of ballet and was truly wonderful - if you can, go), or pop back to Harvey Nichols to watch a Christmas movie in the micro-cinema. It's A Wonderful Life is showing on 21st and 22nd December and, with the movie theatre being so small (capacity is 18), would make for a magical experience this December for all the family. Which, of course, is what counts most. That, and the shopping.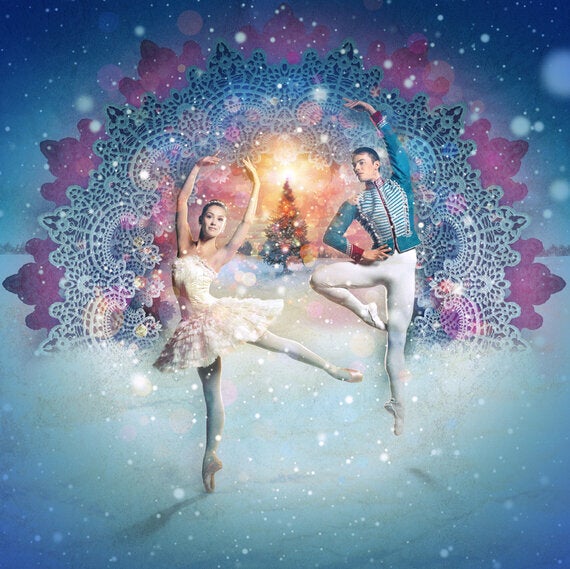 Edinburgh skyline (VisitScotland/ScottishViewpoint)
Nira Caledonia (Nira Caledonia)
Harvey Nichols Edinburgh (VisitScotland/ScottishViewpoint)
Scottish Ballet's Nutcracker poster (Scottish Ballet)