My husband and I are alike in lots of ways and very different in others. As you can imagine, this can become a bit of a problem come the summer vacay. We both like exploring new places, but he likes off-the-beaten-track whereas I'm more of a city girl. We both like keeping fit, but he likes adventures and sports of the water variety, whereas I prefer twenty minutes on the cross trainer or a granny swim (breast stroke, head above water), maybe a game of tennis at a push. He likes to camp, I like to shop. He likes beer, I like champagne. We're obviously one of those couples to whom the term "opposites attract" applies. Unless we go to Australia, where you can find a bit of everything, we tend to have difficulty deciding where to go on holiday together; generic summer holidays tend to be attributed to of a certain type of activity, such as beach or camping, city or adventure, sports or spa, so often it can be a challenge to find a multifunctional destination that will keep us both happy. Sound familiar? Thankfully, I've made a discovery that might just fill the gap: Provence.

Home to some of the most fabulous places in the world, the South of France is synonymous with glamour. The obvious spots are Monaco, with all its flashy wealth, and star-studded Cannes. However, there are smaller towns and villages that combine the effortless style of the Cote d'Azur with the quintessential charm of Provence. You just have to know where to find them.
I recently found myself at Terre Blanche Hotel Spa Golf Resort. A five star resort nestled in the hills of Provence, it immediately ticked the his 'n' hers box thanks to a) the golf and b) the spa. Husband can enjoy two award-winning 18-hole golf courses while I get pampered. There's also a gym, two pools, four restaurants... Plenty to do for couples either together or separately at the hotel, but the special thing about Terre Blanche (aside from generally being utterly divine) is its location; despite the serenity of the resort, it is the ideal base from which to explore the South of France.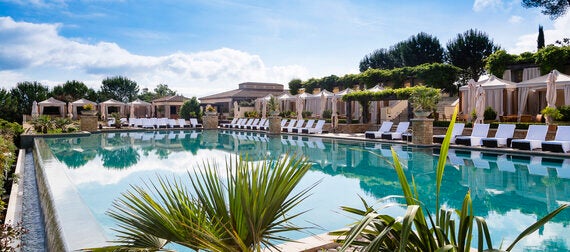 Tourist destinations including Cannes, Nice, Marseille and St Tropez are all between 30 and 90 minutes away by car, while local villages such as Tourrettes and Fayence are even closer and provide an authentic experience of southern France thanks to the old stone buildings, terracotta roofs and the ancient chateaux. What's more, the winding, cobbled streets evoke a sense of romance sure to make even the least loved-up hold hands, while the delightful patisseries will seduce you both, resulting in the consumption of copious volumes of the most delicious French bread and pastries. (Or, you can just enjoy the beautiful pastries at Terre Blanche, where they have their own pastry chef who makes the best almond croissants I've ever tasted).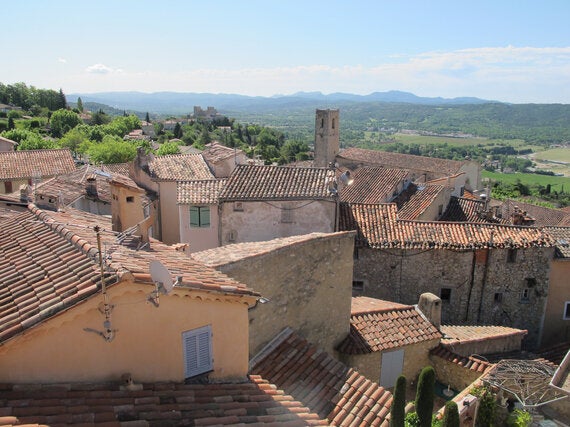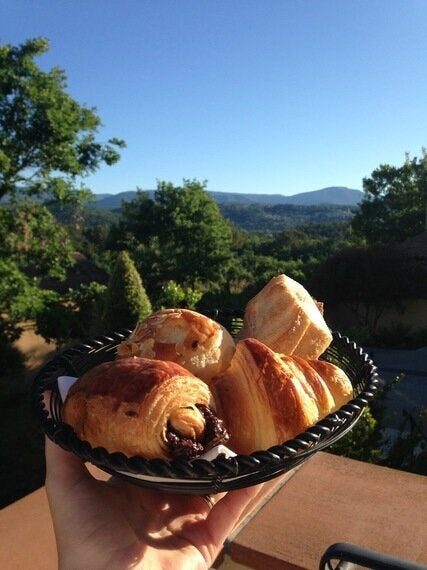 Aside from exploring (whether on a grand or modest scale), there are plenty of activities to choose from in Provence. Try your hand (nose?) at wine tasting. At Chateau des Selves, you can sit on the terrace overlooking the vineyard and be taught about the different wines they produce while nibbling on bread and cheese beneath a canopy of trees. Afterwards, buy your favourite bottle of wine in the shop and stock up on tiny bottles of olive oil as souvenirs and gifts.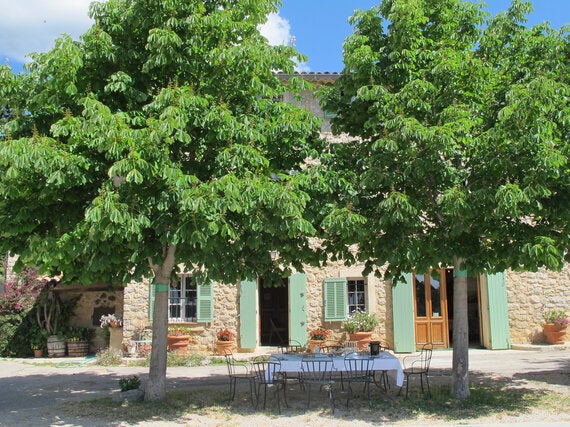 There is a lot to do individually, too. A particularly feminine excursion is a visit to the rose farm that produces the petals for Chanel No.5 before taking a tour and perfume class at the Fragonard factory in Grasse (there are over 40 perfume factories in the area). For the more adventurous (in our case, him) the Gliding Centre of Fayence-Tourrettes offers a thrill and a spectacular view of the region - just ask the concierge at Terre Blanche, who will be able to book on your behalf.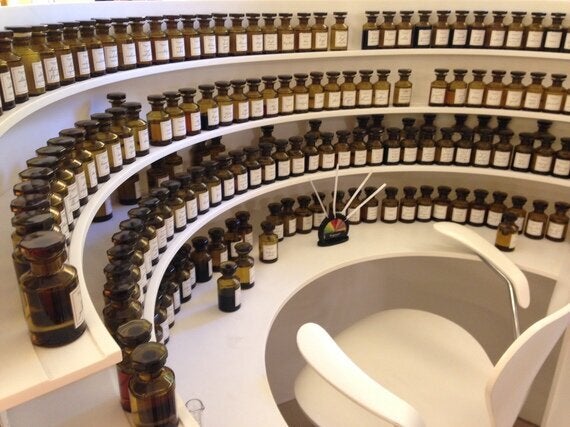 If you've had enough alone time, meet up again later in nearby village Tourrettes or perhaps at the Fayence market, where you can buy cheese and meat and the most delicious nougat, or have fun trying on matching straw hats to wear by the pool before enjoying dinner back at the hotel courtesy of two Michelin starred chef, Yannick Franques.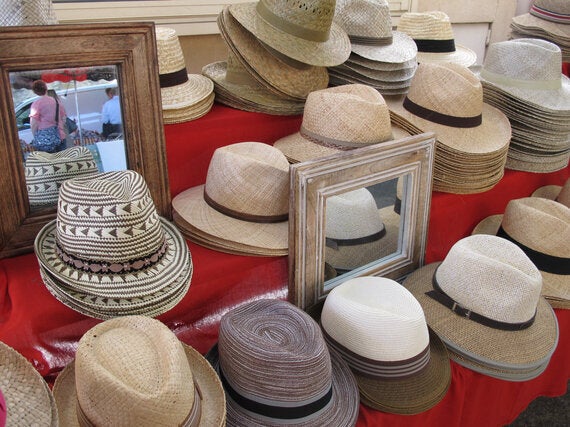 If, like us, you're an "opposites attract" kind of couple, consider the South of France. Provence has loads to offer the fussy holiday making couple, from lazing by the pool to enjoying the local area and taking golf lessons. Whether you do it together or apart is up to you!