The fashion world is moving on to spring/summer 2013 Ready-to-wear this month; but for the rest of us summer is winding down and we're getting ready to update our winter wardrobes instead. So here is a quick edit of the top trends for fall/winter 2012-13.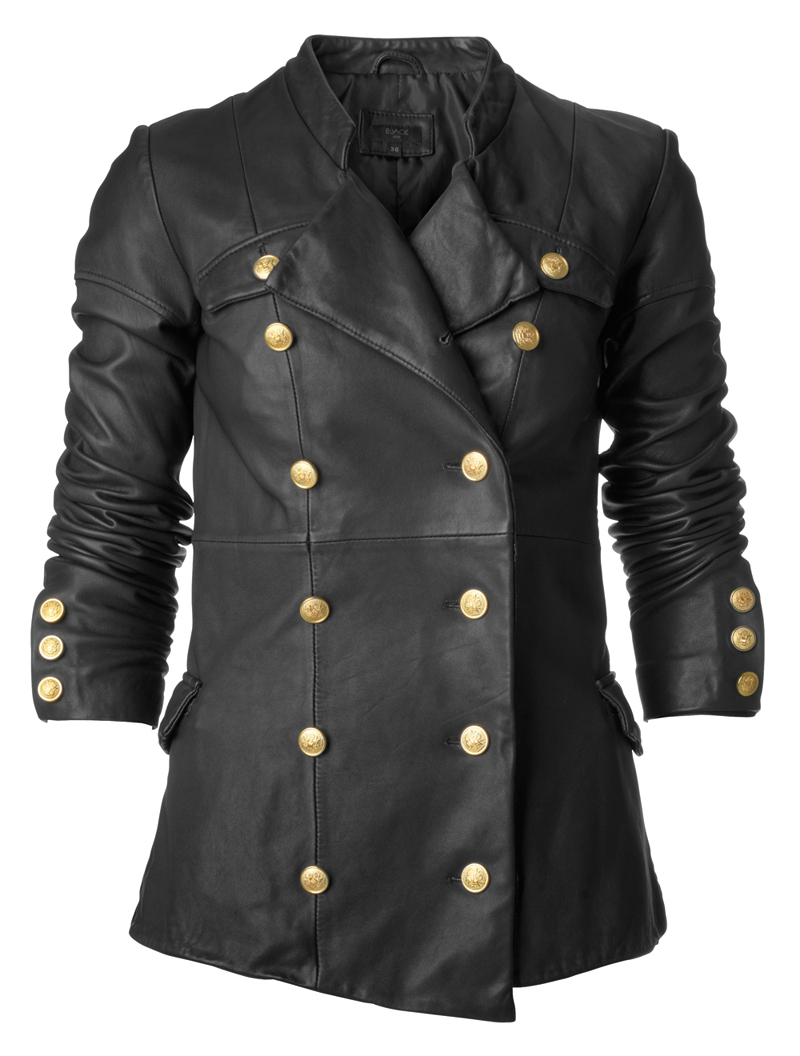 Leather is going to be huge:
Fendi, Celine, Givenchy, Christian Dior, Gareth Pugh, Versace, Michael Kors all featured leather heavily in their fall/winter collections. The one item of clothing I really would invest in this season is a knee-length pencil skirt, whilst the classic biker jacket is another key wardrobe staple. Leather is also set to make an appearance as detailing either as pockets, collars, lapels, sleeves; and don't forget accessories - leather gloves anyone!
Burgundy red is the new black:
Well deep oxblood red to be precise. The colour featured prominently in the Milan and New York 2012-13 Ready-to-wear runway shows - my top pick has to be a high gloss burgundy PVC raincoat. Other colours to watch for are blue combined with black, purple, white contrasted with black and finally olive-green.
Cinched in waists:
It's official the classic sheath dress is not complete without a waist belt. The sophisticated 1940-50s silhouette makes reappearance this year, but with waists accentuated with skinny belts or wide statement belts. Knee-length pencil skirts are back again and so is the midi-skirt as at Roland Mouret, Saint Laurent, DSquared, Christian Dior, Versace and Valentino. Kate Beckinsale carried off the look to perfection on a promotional tour for Total Recall in London this August.
Military:
Coats and jackets with epaulettes and statement brass buttons are another fall/winter 2012-13 trend to watch for. Whilst military greens like olive and khaki were popular at Max Mara and Victoria Beckham. The featured jacket from glam-net.com ticks both the military and leather trend boxes.
Animal prints:
White Milan, a trade show for fashion buyers earlier this year, was full of leopard print and zebra - so expect to see plenty of spots and stripes in the stores this fall. Snakeskin print is another hot trend to look out for - designers are using it for clothing as well as accessories. A pair of snakeskin print faux leather skinny pants by Laurel is at the top of my shopping list this season.
Brocades and flower power:
The Dolce and Gabbana runway show went all out for gilt brocade, cherubs and large floral prints, lending their sultry black-clad Sicilian widow an ornate romanticism reminiscent of Sicily's Baroque churches. The floral trend is morphing from spring/summer into the fall by way of oversize prints, darker hues, rich fabrics and embroidery.
Equestrian fashion:
This trend has been around a while now, since at least 2005 when Kate Moss donned her Hunter's at Glastonbury, and it shows no sign of letting up. Givenchy has even given the equestrian trend a sexy reboot with a fetishized version, although it has little in common with the country look espoused by the Duchess of Cambridge. Nevertheless, jodhpurs, riding boots and plaid jackets with elbow patches are still going strong in 2012.
Last time I did one of these lists I got moaned at for not telling readers where to shop, so I have posted up some ideas with links on my regular blog page.