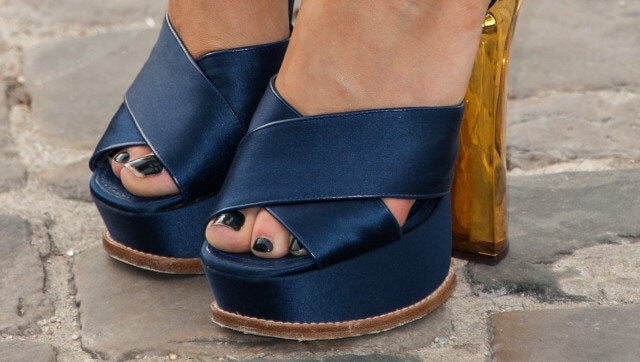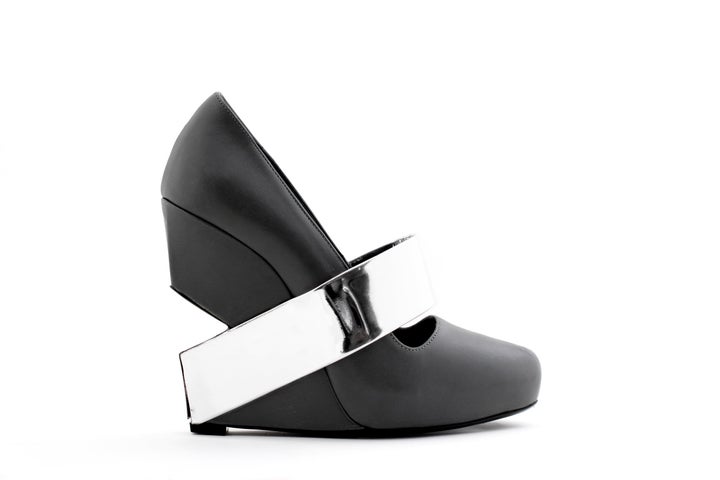 The average American woman owns about 20 pairs of shoes, but if you are fanatical about footwear - this post is for you. The Museum at the Fashion Institute of Technology in New York is mounting an exhibition entitled Shoe Obsession, and is a must for shoe addicts.
Shoe Obsession features shoes from women with incredible collections. Jewellery designer Lynn Ban owns 20 pairs of heels by Azzedine Alaïa. Baroness Monica von Neumann, who appeared in the 2011 documentary God Save My Shoes, has contributed exquisite examples by a wealth of luxury brands from Gucci to Hermès. Daphne Guinness--one of today's most influential style icons--has also lent a selection of her heels, including extreme examples by Alexander McQueen and Nina Ricci.
Shoe Obsession explores the extreme, lavish and imaginative styles that have made shoes central to fashion; to the extent that designer shoes have surpassed 'It' bags as the most coveted fashion accessories. Indeed, the demand for luxury footwear has spurred US department stores to expand their shoe departments, particularly as gross profit margins can be as high as 50% according to an article in Bloomberg Business Week last year.
Fashion blogs have fed this fever, from dedicated shoe blogs Shoelust and Sea of Shoes to street style blogs Jak and Jil and The Sartorialist; bloggers focus their lenses on originality and pick out colourful details and prints. "Shoe designers, sensing this, have put more emphasis on the heel as an expression of individuality. There has been a move away from platforms to single sole sandals and court shoes with contrast heels in Perspex, electric blues and geometric patterns" says British shoe designer Sarah Lambourne of Bourne.
Sex and the City brought Jimmy Choo, Christian Louboutin and Manolo Blahnik into the popular consciousness, and women coveted the contents of Carrie Bradshaw's closet. The Shoe Obsession exhibition even includes a pair of Manolo Blahnik's rhinestone-buckled, silver D'Orsay shoes--a version of which was used in a 2003 Sex and the City episode titled "A Woman's Right to Shoes." Christian Louboutin's apprenticeship in French burlesque costume design is represented by his cherry red, fiercely spiked Pigalle pumps from fall 2012, amongst other iconic styles.
In addition to these established labels there are also exhibits by rising stars within shoe design: Pierre Hardy, Nicholas Kirkwood, Alexandre Birman and Charlotte Olympia Dellal. Aperlai, founded three years ago by Alessandra Lanvin, is another designer shoe label fast gaining a reputation as a brand to watch. The youngest newcomer invited to exhibit is Charline De Luca, a 25 year old Italian who launched her first shoe collection in 2011; known for her structural heel design she could be defined as a shoe architect rather than shoe designer.
The exhibition also covers the major fashion houses from Givenchy to Prada's extraordinary 'flame' shoes of spring 2012. The extreme is showcased by Noritaka Tatehana's Lady Pointe shoes, at 18 inches tall they were worn by Lady Gaga in a recent performance.
For those that can't make it to New York, there is always the accompanying book published by Yale University Press.
Image features the "Zaha" shoe, courtesy of Charline De Luca.