In the lead-up to London Fashion Week, global fashion retail giant Indetex said it would stop doing business with two subcontractors whose Bangladeshi factory killed seven garment workers. The appetite for cheap, disposable fashion is so ingrained in our culture of consumption, that companies like Indetex will only continue meet the volume this market demand by finding suppliers that drive down costs - even at the expense of human life. Rather than wait for Indetex imbed a pro-active corporate social responsibility programme, it is quicker and better to circumvent a murky supply chain altogether by reframing our love for fashion in two ways: first, decide that it is better to buy from independent designers rather than a multinational corporation and second, look for labels that are manufactured locally.
My new discovery at this season's London Fashion Scout is the emerging designer Christopher Waller. This small, independent label are committed to manufacturing all their pieces in London using UK and European sourced fabrics. "I'd say the biggest challenge for us is sourcing fabrics that we can order in small quantities," says Mark Dodds, Director. "European mills are often very flexible however the quality and innovation of fabric in Europe is still yet to be surpassed in my opinion".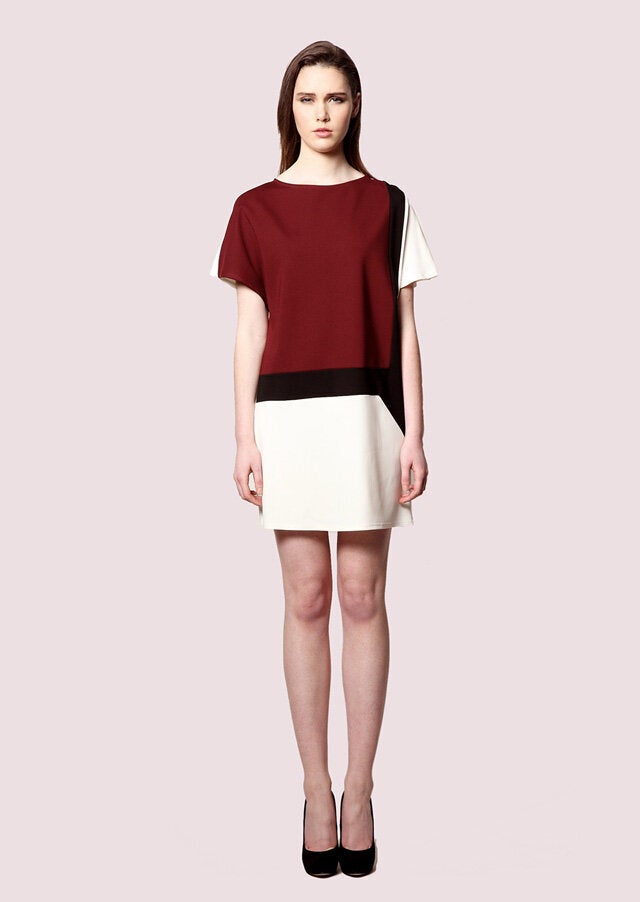 The Autumn/Winter 2013 collection is made up of immaculately tailored jackets and colour block dresses which have echoes of London's mod past. The jackets are structured and attention to paneling in the trousers with a butter soft leather trim pocket detail will, I suspect become in time the label's signature piece. The masculinity of the jackets are countered by sensuous textures, soft leather and suede with a no-nonsense, weighty blend of natural fibres: mohair, cashmere and angora. The butter-soft leather detail is all sourced from the UK.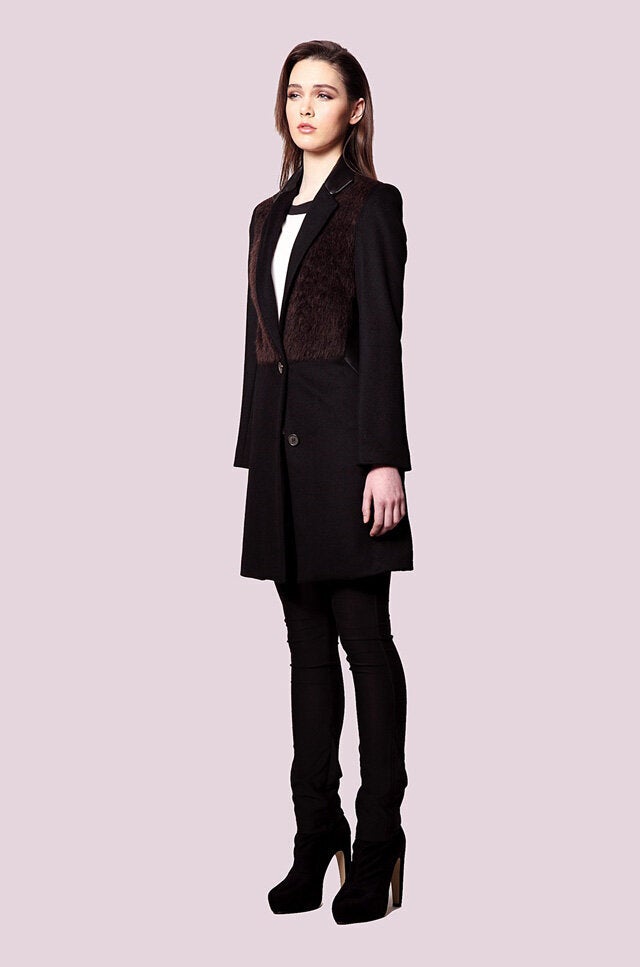 Meanwhile, at London Fashion Week, West London label Beautiful Soul has perfected its brand's offering. The label benefits from the solid business head on Creative Director Nicola Woods "our objective is to translate the brand's positive use of British and sustainable fabrics, UK production, British craftsmanship and intelligent, innovative design."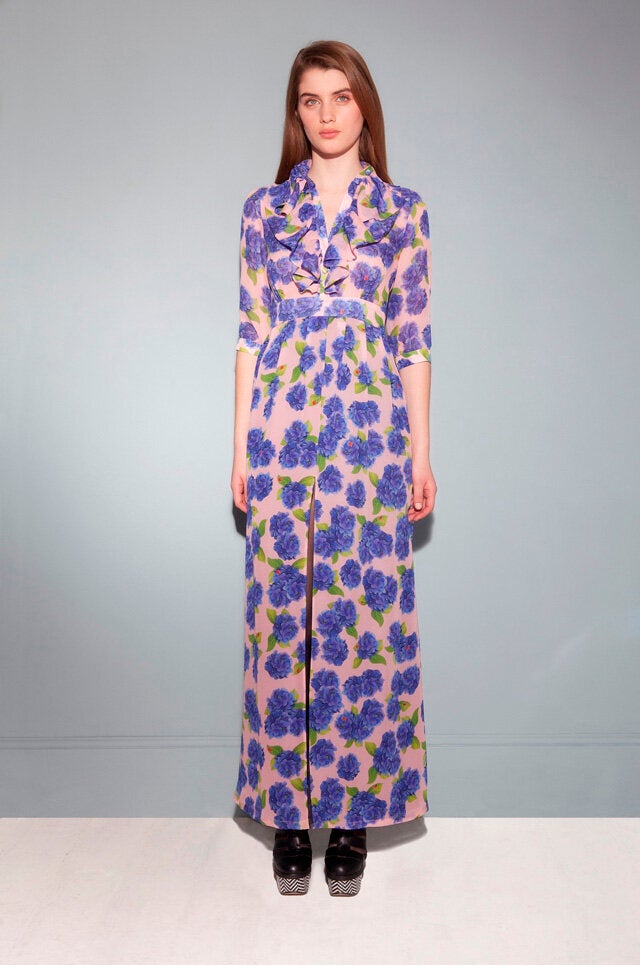 I've been following Beautiful Soul for three seasons now, and the brand has moved on from one-off deconstructed vintage kimonos to more scalable designs. The Autumn/Winter 2013 has perfected Beautiful Soul's trademark feminine, floaty, silhouettes echo the 1970s Ossie Clarke tradition in the King's Road.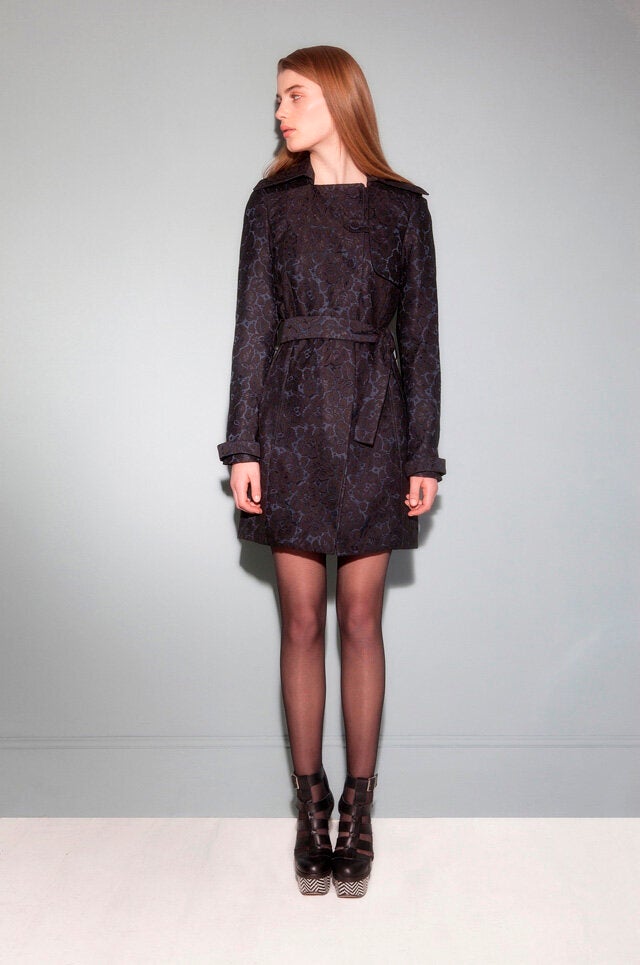 This season the British lace trenchcoat makes an appearance as does the maxi dress with a daring thigh-high slit. The label's floral patterns which hark to the perfect English garden at the height of summer beauty boldy go against the idea that florals aren't for the colder seasons.