If you're walking down the aisle for the first time - or not as the case may be - I've got some sustainable wedding dresses for you to consider.
The vintage bride should head straight to a small but perfectly curated shop in north London's Islington. Pennies Vintage relocated from their Camden Passage digs last year and according to the shop's Head Buyer, Oliver Ross, the business is diong quite well in Amwell Street.
"Although we don't have so many customers as in Camden Passage, when they do come they are driven, so they tend to spend money." says Ross "Also, we are able to sell high-end vintage in the new shop because of the more congenial surroundings and the calmer atmosphere of Amwell Street."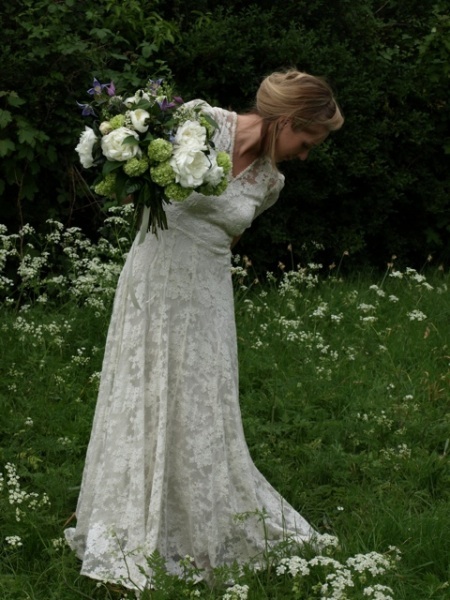 One of the key reasons to a sustained interest in vintage bridal wear is that according to Ross, what the bride is buying for her big day is completely unique. They aren't cookie cutter dresses and if they still as much, if not more currency in 2012, it's because the styles are classic and are of the highest quality. Oliver Ross sheds light on this fact:
"The fabrics and construction tend to be much better than in new wedding dresses; for instance, the modern equivalents of the silk satins used in the 1930's can cost several hundred pounds a metre, and an entire dress could be an extremely expensive proposition. Therefore, most off-the-rack dresses use either cheap synthetics or low-grade silks, both of which are vastly inferior to the fabrics used in even the humblest dresses of the 1930′s."
Pennies is a wonderful independent, local business that is full of charm and warmth. It has helped to redefine Amwell Street which has seen a recent influx of higher end crafting and bric-a-brac businesses as well as the other side of the spectrum, EC1 Lighting, a design-led lighting shop and Wallace+Sewell, a textile design studio.
In terms of "something new", I've narrowed down two options: one for the bride on the budget and one for the luxurious bride.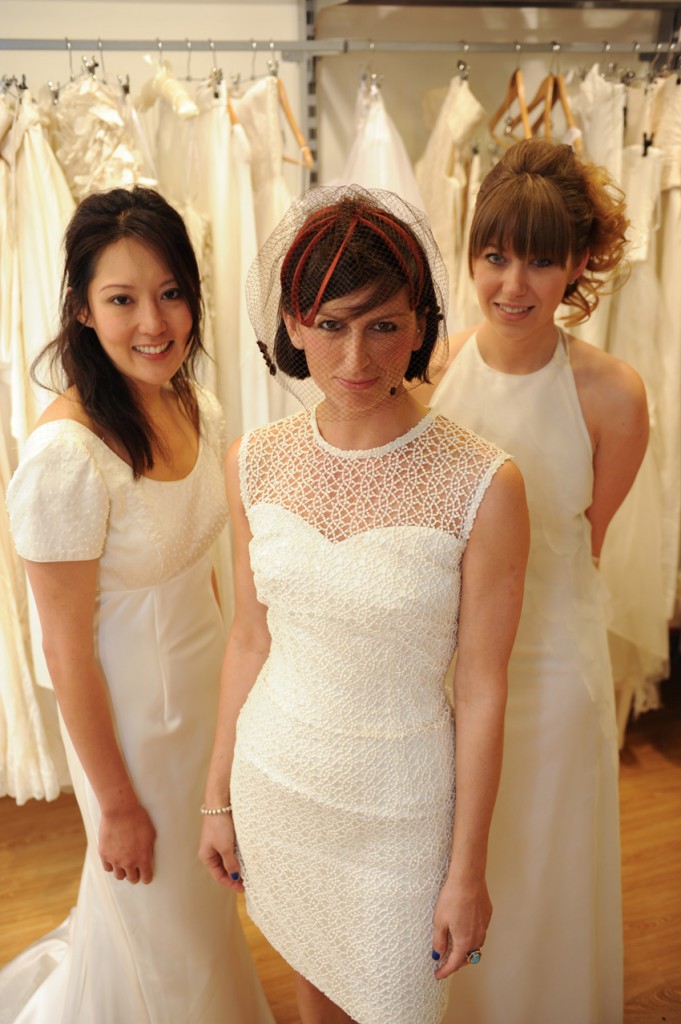 The Red Cross charity shop in Chelsea is your go-to destination for a perfectly decent white dress donated by designers such as David Fielden or Tobi Hannah.
According to Chelsea shop manager Cathy Shimmel, it's the perfect solution to a wedding on a shoe string budget:
"The wedding dresses we have for sale are absolutely beautiful - if you're planning a wedding, you could save a fortune with some of our designer stock. It'll be a lot of fun, and an opportunity to find some really unusual pieces to bring a unique sense of style to your wedding."
The British Red Cross does a brilliant job of sourcing new dresses from willing labels who are keen to support their fundraising efforts which go to British Red Cross projects in communities across Britain as well as overseas. So you can get a relatively inexpensive and positively cheerful dress and feel good about where the money you've paid for it is going.
Now, if you've got a healthy budget and you know you wouldn't be caught dead in an off the peg dress, and you want something new, then Atelier Tammam is the place for you. The ethically focused couture studio and bridal boutique launched earlier this month in London's Bloomsbury. Here is your opportunity to create the dress of your dreams, made to measure and fitted to absolute perfection.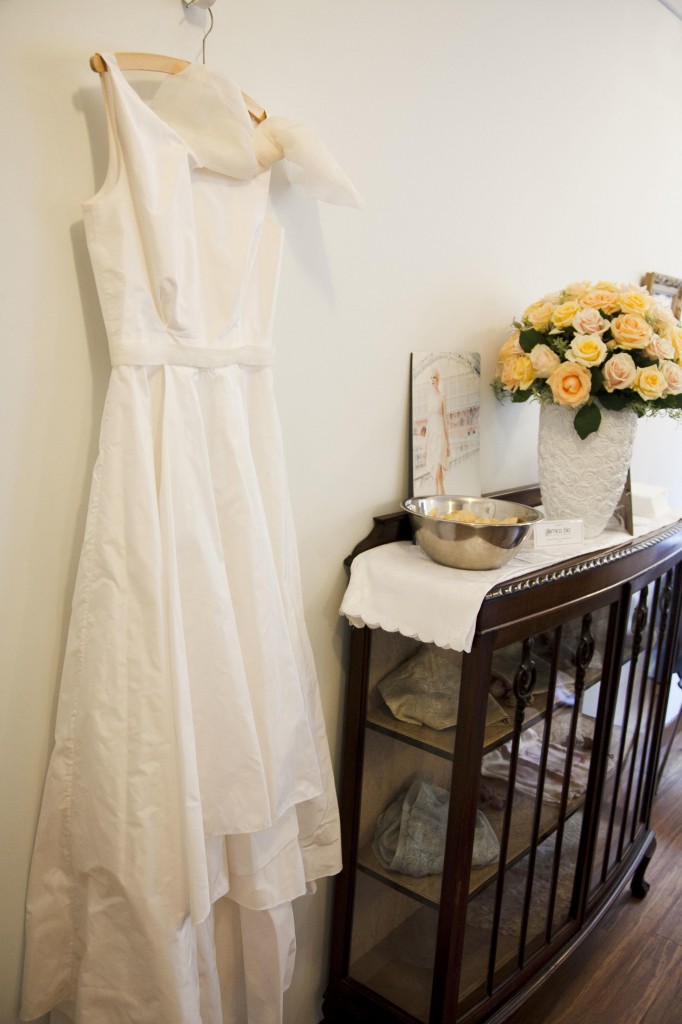 The forward fashion bridalwear label has been around since 2007, but Creative Director Lucy Tammam thought that it was time to step it up a notch and provide a luxurious space for brides to find their perfect gown.
"Brides want the experience that comes with being in a dedicated space. Somewhere luxurious and decadent to try on the most important dress of their lives".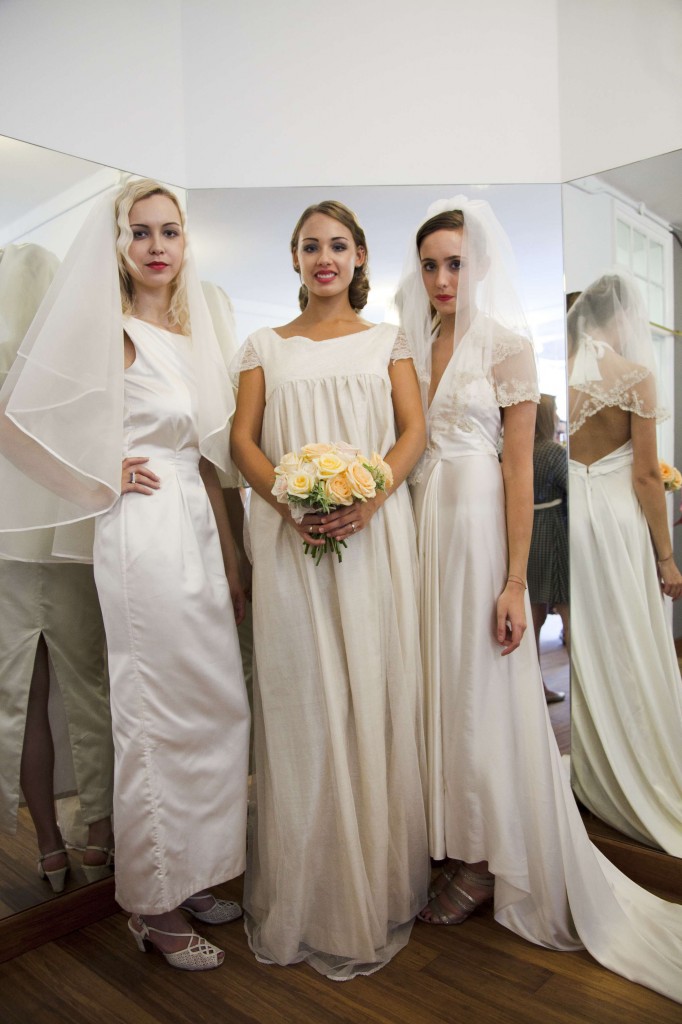 The gowns are made out of fabrics and embellishments from India and Nepal which Tammam painstakingly sources herself order to ensure they are fair trade, ethically produced, sustainable, vegetarian and environmentally friendly.
I know it may seem a bit bizarre to the traditionalists among you, but why not hire a dress? You're effectively "borrowing" a dress (albeit for a fee). I met Suruchi Saxena who is one half of the team behind WishWantWear at London Fashion Week last February and their online luxury dress consignment business made a lot of sense to me. The website allows you to rent a beautiful designer dress for an event and they even deliver the garment to your door.
"Wish Want Wear is all about allowing women to wear gorgeous dress and feel fabulous for the special occasions in their lives and what is more important in a woman's life than her wedding day! We have a range of dresses perfect for weddings and all the events surrounding it - engagements, bachelorette parties, bridal showers etc. So whether you are the bride, a bridesmaid, mother of the bride or a wedding guest, we have a fantastic selection of gorgeous current season designer dresses that you can hire for a fraction of the price." says co-founder Suruchi Baxter.
In this day and age, we all have the right to wear white, we don't have to - and this is where "something blue" comes in. Some people don't want a white wedding at all and have the guestlist down to their nine closest friends and family. You are the sort of bride who is likely to get married at the Chelsea Old Town Hall and then going on to at a well-appointed pub in Mayfair to clink glasses before flying down to the Seychelles for your honeymoon (just like the Duchess). This, my darling, is the dress for you.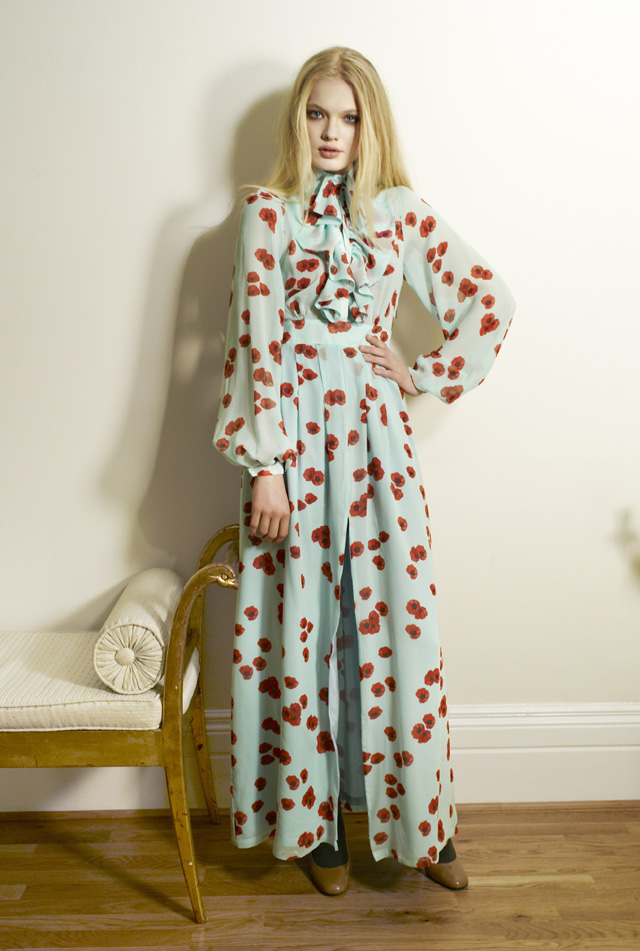 Beautiful Soul's upcoming collection includes a romantic blue maxi dress which was inspired by the letters her respective grandmothers wrote to their husbands during the Second World War.
"I drew inspiration from the love letters they each wrote in code to their sweethearts (my beloved grandfathers) whilst separated during the Second World War," says Nicola Woods, Designer. "As a sign of remembrance to Olivia and Rose, the unique Beautiful Soul London print this season, features the poppy, which was a favourite flower of both my grandmothers and a symbol of the British Legion campaign which they both supported. I believe the Poppy print makes a real statement in recognition of the fallen of the past and in preparation of a brighter and better future for our planet."