Since the EU Referendum results, racism has been spreading across the UK at an alarming rate. Welsh Cambridge graduate Karissa Singh was interviewed on BBC News; she discussed how a racist white man hurled abuse at her and her brother in a pub in London. The man in question said, "When we voted to leave the EU we should have voted out to all you lot, you'll never be really British like me. I don't care if you're a doctor or lawyer, you should just go and do it in your own country."
The BBC report went on to say that people who have never experienced any racist abuse in their lives are now being attacked in the street. Karissa started the #PostRefRacism on Twitter, so that people could document what was going on, and so that this disgraceful racist behaviour could not be normalised.
Other incidents of racial hatred have come in the form of Islamaphobic leaflets posted through letterboxes in Aston, Birmingham, as well as signs saying, "No more Polish vermin." Racist graffiti was spotted in bus shelters in London, and an eleven-year-old was racially abused in Sussex. Additionally, Neo-Nazi stickers have been seen in the Clyde and Glasgow Green, and more recently in Cardiff.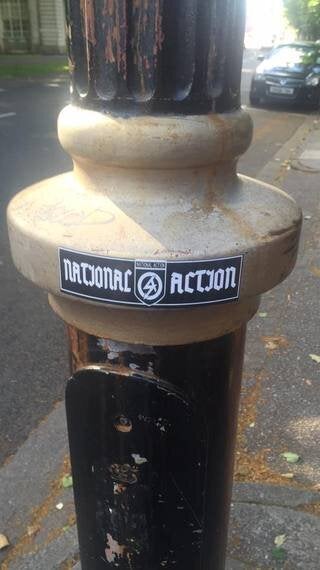 Alex Evans, a Cathays resident, first saw the Neo-Nazi stickers on 2nd July, and more have been cropping up since then on Charles Street in Cathays and around the centre of town. Evans said, "I spotted the stickers attached to lampposts around park place on my way home from work Saturday night, and again on Charles Street on Monday morning. It really profoundly disturbed me to be honest, especially in light of the rightward shift in mainstream politics and widespread reports of open xenophobia and racism post-Brexit. It's really upsetting to see someone attempting to make your home city appear threatening to certain groups of people. I've been trying to take them down wherever I can but some of them are impossible to remove."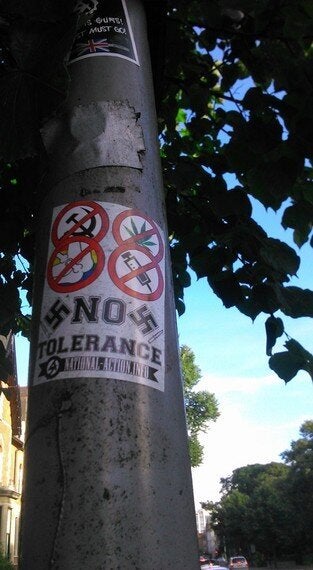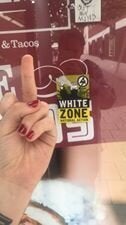 A request has been put forward to Cardiff Council to remove the stickers.
It is unfair and inaccurate to say that everyone who voted to leave the EU is a racist. However, some citizens are certainly using the referendum result as an excuse to openly express their racist views. A vote for Britain to leave the EU is not a vote for immigrants to leave the UK. Immigrants in the UK make a wonderful contribution to the community. Additionally, there are hundreds of Brits who live and work abroad. We live in an incredibly diverse, multicultural society and that should never change.
I, personally, am the descendant of Jewish Polish immigrants who escaped the Nazis in the Second World War. To see Neo-Nazi propaganda in my hometown of Cardiff is devastating.