I've been pretty ill with possibly a mild version of dengue fever, which is caused by mosquitoes, last week, so I missed a fair bit of work and slept practically all day, every day! Before that, the deputy editor of Indulge in Bangalore, Aakanksha, was diagnosed with dengue, so it's been a somewhat stressful in the office trying to get all our articles in with people being ill. Luckily, we're both back in work now and I have to say, I really missed it. My plans to visit Hampi and Kerala also fell through because of this, unfortunately. It seems like I'll have to come back to India another time to do more sightseeing.
When Aakanksha was out of the office one morning, only Phil, another intern, and I were in. A PR team from Nickelodeon were due to visit with Shaun the Sheep and we were a little unsure what to make of the whole thing. We posed for a few photos with a man in a costume and then left...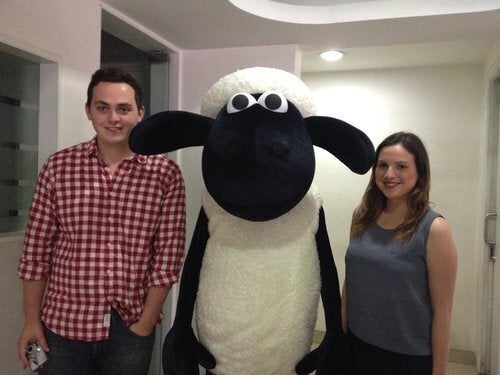 Phil and I also got to go back to the Mercure to do a review of a Chinese Food Festival. It was an all you can eat buffet, which was amazing. We've done a few other food reviews recently, one was a Lebanese restaurant called Byblos on 100 Feet Road and another was a Thai place on Brigade Road that I went to with two new interns, Yasmin and Claire. The food was great, minus the weird ice and jelly dessert. There's almost a totally new group of interns now since I arrived and tomorrow I'll have to say goodbye to the first ones I met.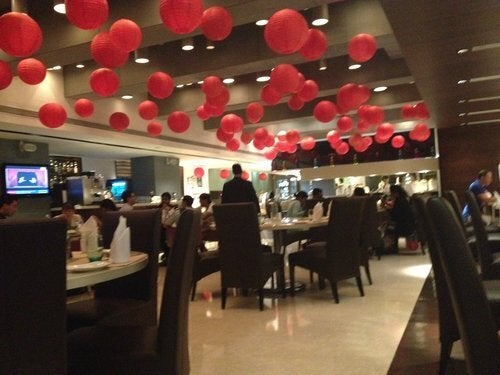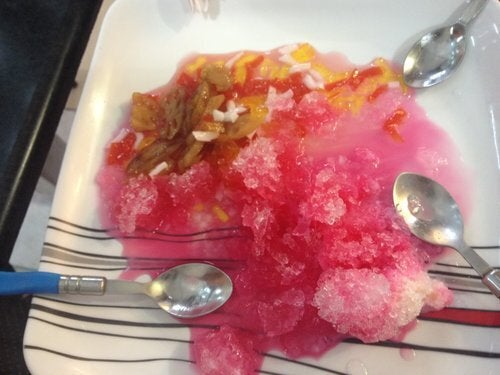 Claire and I have been working together on a Home & Design gardening page recently. We've been to the annual Lalbagh Flower Show, which was extremely busy and full of stalls and beautiful displays. We also interviewed the owner of Sunshine's Garden Boutique, who is an expert in Bonsai trees and also teaches workshops. She was really kind and even gave us a goody bag with a notepad, pen and candle holder in.
Last weekend, Claire, Yasmin and I went to dinner in a lovely Greek restaurant called On the Edge on the 13th floor of the Barton Centre on MG Road. We were meeting a journalist, Mark Austin, who found Yasmin on twitter and teaches on the route to Mysore in a multimedia and journalism college. It turns out that he also lived and worked in Japan for many years, though he grew up in Edinburgh.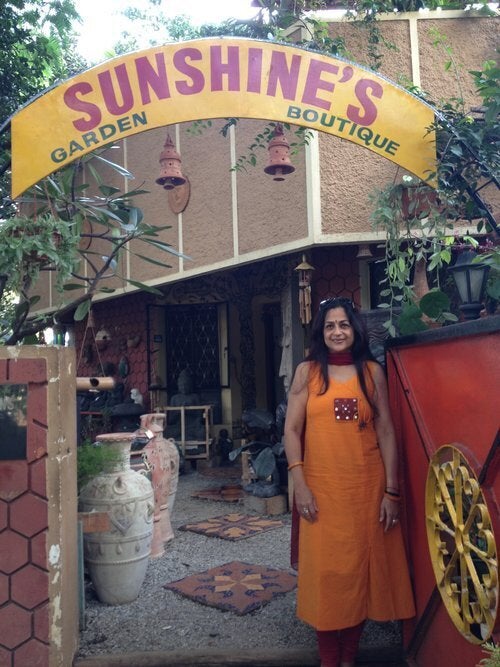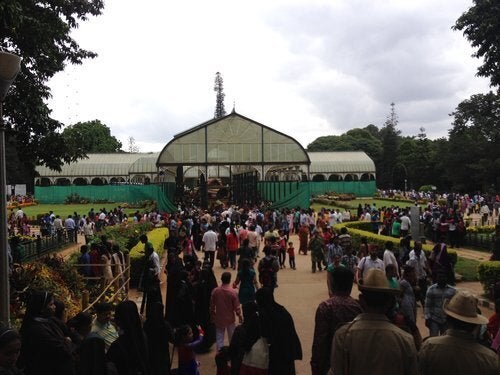 On Friday, a group of us went to an expat pool party at the Chancery Pavilion. I decided not to bring my bikini, as I'd been ill and wasn't drinking. I also didn't really think that anyone would get into the pool. However, at one point in the night, everyone seemed to get pushed in, in their clothes! Luckily, I managed to avoid that and spent most of the night dancing and at the buffet with some of the others. It was still a really fun night, the expat parties that people throw here are definitely extravagant.
This morning, Claire and I went to a rock climbing centre on Residency Road. The people that worked there were really friendly and happy to answer our questions. There was also a young girl there who had won lots of competitions in climbing, so we got to see her scaling the walls before having a go ourselves. We're about to head off to interview another woman now, called Arundhati Ghosh. She's the Executive Director of the India Foundation for the Arts and has done loads of fundraising for the arts, as well as being trained as a classical dancer and a poet. I'm looking forward to meeting her before she makes her way to the Edinburgh Fringe Festival, which I sadly don't have time to go to this summer.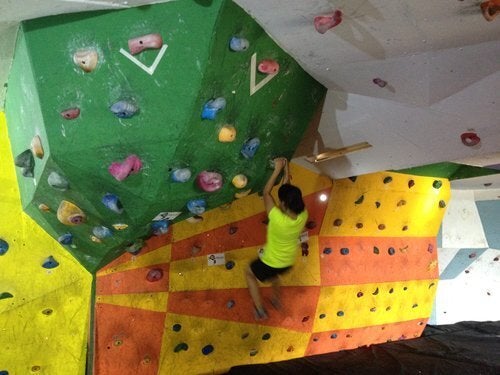 I've left the most exciting news till last... This week, Claire, Yasmin and I are going travelling up North! We've booked flights from Bangalore to Delhi and from there, we're getting a bus to Agra to see the Taj Mahal, then to Jaipur for an elephant safari, to the desert for camel rides in Jaisalmer before going back to Delhi to see the Red Fort and some of the bazaars. We're doing all this from Thursday to Monday, which is pretty insane and we'll probably be exhausted the whole time, but I'm still looking forward to it immensely.