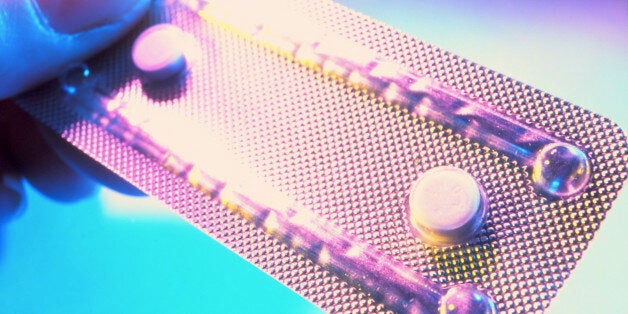 Just before Christmas last year, bpas launched our Just Say Non campaign - highlighting the disgraceful discrepancy between the cost of emergency contraception (EC) when bought in France (7 euros) and the UK (£28).
This mattered to us because while EC can be obtained for free from sexual health clinics and GPs, appointments can be hard to obtain and services are being restricted - meaning many women are left with little choice but to pay up when a condom fails or they miss their regular pill. For some, the cost is prohibitive - for others it takes a sizeable chunk out of their weekly wage packet.
As a charity which cares for tens of thousands of women facing an unwanted pregnancy every year, we know difficulties obtaining emergency contraception mean many women are unable to make use of this second chance to avoid an unwanted pregnancy. And we wanted to stand up and do something against what we saw as the ultimate sexist surcharge.
So we wrote to some of the major retailers of emergency contraception asking them to look again at what women were charged for the pill. Superdrug and Tesco started making the medication available for £13.50 - half of what it was costing elsewhere. But Boots, which so many women rely on for so many products, held firm - saying it would not want to be seen to be "incentivising inappropriate use" by significantly reducing the price, and that it feared complaints from those opposed to women using emergency contraception.
No-one was quite sure who these people were who opposed women using emergency contraception, nor indeed what constituted "inappropriate use". People were shocked that the company with "let's feel good" at the heart of its marketing messages seemed happy to make women feel bad about their choices and needs after a contraceptive failure, and prepared to keep charging women high prices over fears that others might complain if they reduced it. So in response, thousands of people complained.
Boots apologised, and said it was "committed" to finding cheaper alternatives, but laid out no timeframe for change when asked by journalists and members of the public. What it did do was hire the celebrity law firm Schillings to issue bpas with a legal warning over the campaign, complaining that the emails it was receiving from the public through the bpas campaign constituted harassment and abuse.
The people who wrote to senior Boots staff included women who had struggled to buy EC, healthcare professionals who saw women with unplanned pregnancies, lifelong Boots customers expressing their profound disappointment in the company's stance. One woman described how she missed lunch all week to meet the cost, one pharmacy worker described a woman in tears on learning of the price. If anything is offensive, it's describing such emails as abuse and harassment.
On Thursday Boots finally announced that it would make a cheaper generic morning after pill available in all of its 2,500 stores from October. At £15.99, it is still more expensive than in Morrisons, Asda, Tesco and Superdrug - but it is a welcome step. Given that 9/10 of the population live within 10 minutes of a Boots store, being able to access cheaper EC from a Boots store is a real win for women.
We are so pleased that Boots is finally doing the right thing and providing women with a more affordable product. We are saddened it has taken this long, and that they felt the need to issue legal warnings to a charity representing the needs and concerns of women in the process.
Related