Inspired by the hugely popular promenade concerts of the 1840s, #BristolProms (which starts next week) is bringing classical music back to the country's oldest (and some say most beautiful) theatre. However, this is no stuffy programme of concerts: with informality and interactivity at the heart of the programme, Bristol Old Vic and Watershed have been hatching up digital delights to augment and amplify both music and players.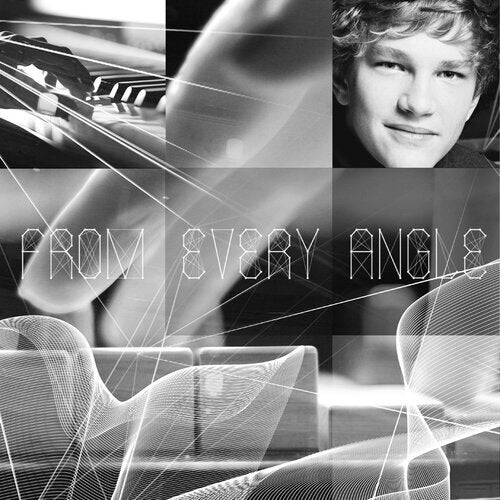 Bristol Old Vic was originally built as much for music as it was for dramatic performance. Handel's' Messiah was performed there in 1782 and promenade concerts took place through the first half of 19th century - Bristol Proms, the brain child of Artistic Director Tom Morris, is an opportunity to bring classical music back and to overcome some of the obstacles people think of when they imagine what a classical music concert is like.
Even as the curator of the digital parts of Bristol Proms, it has been difficult to explain what we are up to: the work we have commissioned and programmed is experimental - it uses media and technology to dig deeper into the meaning behind the score, to reveal the invisible parts of a performance - hopefully to augment the music, rather than distract the audience.
Digital technologies are increasingly used as a distribution mechanism and to engage people with classical music: Touch Press's massively popular Orchestra app is an exploration of orchestral music with oodles of interactivity, and Glyndebourne streams live opera to audiences worldwide. What we wanted to do here though is use new technologies to bring audiences closer to classical performance, to let them feel the music in new ways. Rather than seeking simply to educate, capture or distribute the concerts, we wanted to create digital experiences that feel like pieces of art in their own right.
So what can audiences expect to see? On 29 July we kick off with a simultaneous live performance between Bristol Old Vic and Watershed. This augmented piano recital by 18-year old wunderkind Jan Lisiecki, is a collaboration with filmmaker and director John Durrant, from Bristol-based design agency BDH. More used to creating the amazing graphics for BBC series like Wonders of the Universe, John will use multiple cameras to capture everything from the rhythmic vibrations on Jan's glass of water to the frenetic movement of his hands. A View From Every Angle is the live performance at Bristol Old Vic (with single screen and lasers!) whilst From Every Angle is a live-mixed time-code like montage of the recital, which will be screened at the same time down the road in Watershed's cinema.
On Wednesday 31 July, virtuoso violinist Daniel Hope will breathe new life into Max Richter's Four Seasons, whilst multidisciplinary design studio Play Nicely will seek to site it in a whole new, aurally-responsive world. From the murmuring stream to the twinkling stars, Seasons 4.0 features beautiful projections that are triggered by the musicians as they play. It takes it starting point from Vivaldi's original sonnets and breaks new ground by using a software engine called Unity, which was originally created to make the process of video game development more accessible.
Elsewhere in this jam-packed programme, Nicola Benedetti is paired with an innovative and beautiful quantum physics simulation, German pianist/composer Hauschka with an intriguing robot camera and Cellist Peter Gregson with choreographer Jane Gibson to create some dancefloor-friendly Bach.
One of the biggest unknowns (and the most exciting parts of the week for me), will be Hack the Quartet, a two day experiment that brings together the award-winning Sacconi Quartet with twenty amazing creatives and coders to explore how new technologies might be used to open up and enhance chamber music. Of course we don't yet know what the Hack will produce, but ideas range from projected heat maps of the quartet, live data used to create new compositions and ways to capture and visualise the vibrations of the instruments as they are played. The hack will last two days, ending in a showcase event at lunchtime on Friday 2 August, where audiences will hopefully get to see and hear some of the work created. Additionally as this year's Proms is the first of a three-year programme, we hope the hack will generate and prototype ideas that could be commissioned as part of the programme for next year.
A week before the first #BristolProms this all feels pretty epic (and not a little but scary). Like all good experiments I am sure some things will work brilliantly and some will fall into the 'useful lessons learnt' camp. There is no doubt we are relying on adventurous audiences to collaborate and share the journey with us, but hopefully with a group of amazing collaborators, brilliant ideas and honest evaluation, this will be the first of many brilliant years to come.
Popular in the Community