Elizabeth Anionwu is a diminutive woman of colossal talent in everything she has turned her hand to, and to top off a high achieving career, her memoir has now outed her as a wonderful author.
She was born in 1947, from the relationship between her father, a Nigerian student, and her mother Mary, a Classics student whose family came from County Wexford and County Down, in Ireland, to settle in Liverpool.
Their romance blossomed at Cambridge University, at a time of discrimination against both black and Irish people in England.
Born into a strong Catholic family on her mother's side, Elizabeth's arrival, to unmarried parents, was a shock to her mother's family threatening to bring great shame to the family.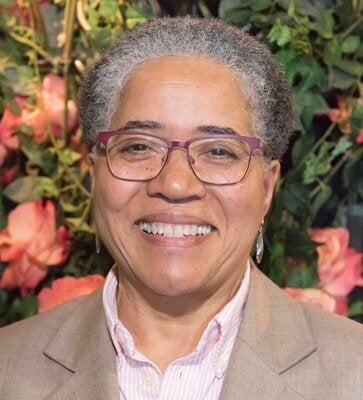 Emeritus Professor Elizabeth Anionwu: Photograph by Barney Newman
Elizabeth's mother made the brave decision to keep her baby daughter, against a background of stigmatisation of illegitimate children. The plan was for the baby to be brought up by Mary's parents as their own, but Mary left out one fact that the child would be mixed race, which rapidly jettisoned that plan.
Baby Elizabeth was then brought up in the care of Catholic nuns until she was reunited with her parents, and Irish family, aged nine. The storyline of how she tracked down and met her father is as riveting as the tone of the whole book.
The book charts the fascinating story of her journey through a great number of childhood adversities, including severe beatings at the hands of her stepfather, racism and exclusion, and how she overcame it to become a nurse, health visitor, educator and PhD, and Emeritus Professor of Nursing at the University of West London. She was awarded the CBE in 2001.
A great campaigner, Elizabeth's own adversities in childhood drove her to champion the underdog, and for social justice whether for her patients, or for a better deal for colleagues, particularly nurses. She was an early champion of better care and treatment for those affected by Sickle Cell Disease in the UK.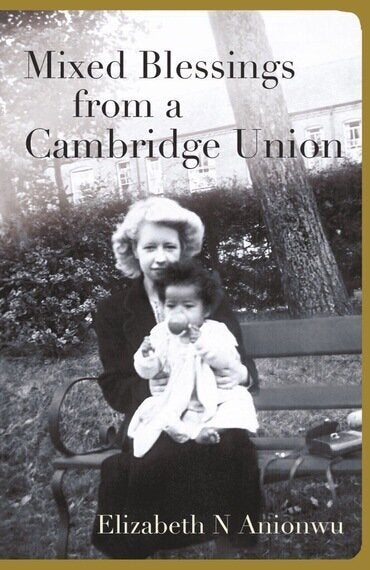 Author Elizabeth Anionwu, aged 9 months being visited by her mother, in a Catholic care home in 1948 in Birmingham. Copyright Elizabeth Anionwu
I have met Elizabeth several times at conferences and health events and have heard her speak with great enthusiasm, vigour and passion for her causes, which are always about other people. It was wonderful that she joined the campaign for a statute of Jamaican nurse Mary Seacole, heroine of the Crimea, to be built at St Thomas's hospital, London, against vocal opposition from those who did not want to see a black nurse elevated and celebrated in this way.
This memoir is emotional, startling, astonishing, wondrous and funny. We feel great emotion for what Elizabeth had to endure as a child, and feel emotional for her parents, particularly her mother who bore a great personal toll for because of pregnancy. The reader is startled and astonished to observe Elizabeth immerse herself in all the positive joys of life, despite her childhood, and feel a sense of wonder as she achieves one fantastic accomplishment after another. Finally, we laugh with her as she applies a dry humour to and sense of fun to the many situations she found herself in.
We are treated, unexpectedly, to a social history of childcare, housing, social care and health particularly public health, in an extremely informative and personal way.
The expression 'reading for pleasure' will resonate as highly truthful with Professor Anionwu's fantastic memoir.
Elizabeth Anionwu's memoirs 'Mixed Blessings from a Cambridge Union' are available in paperback at £14.99 (ISBN: 978-0-9955268-0-8) online from Amazon & Waterstones & can be ordered from bookstores. They can also be downloaded as an e-book (£6.99) from Kindle Amazon & Kobo. Please visit her website for more information: http://www.elizabethanionwu.co.uk