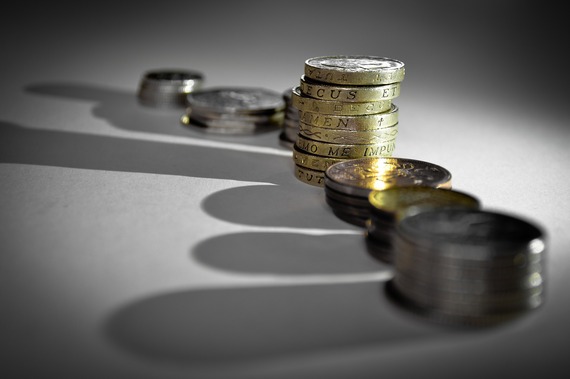 Image credit: Pixabay/Foxy_
As part of the recent 'Global Money Week', Child & Youth Finance International (CYFI) and Mastercard, along with nimbl, launched a new set of guidelines around financial products for young people. 'Safer Payment Products for Minors' outlines how banks and financial service providers (FSPs) can develop age-appropriate payment products for children; promoting responsible spending and financial decision-making.
While banks and other financial services providers continually work to ensure the bank accounts and financial products that are marketed to children are indeed safe and appropriate, parents can also play a crucial part in helping their children to understand how to manage their money effectively.
The guidelines contained some very useful tips that parents can pass on to their children when talking to them about managing banking and payment products:
1. Never share your online account password, PIN, or personal information with anyone other than your parent or guardian to ensure that your money is safe. You would not share your Facebook or Twitter password - this is the same for your PIN.
2. People you can trust such as banks, the police, a relative or your school won't ask for personal information - especially your PIN - by phone or email.
3. Always keep your card in a safe place. You would not leave cash lying around unprotected - do not leave your card lying around.
4. Store the "lost and stolen card" phone number in your mobile phone (this can usually be found on the back of the card), so you can report the card missing straight away.
5. In addition to keeping your passwords and PINs private, create strong passwords with numbers, upper and lower case letters and, if possible, symbols so no one can hack into your online accounts.
6. Before using your computer for online transactions, make sure your anti-virus software is up-to-date so it can help you by monitoring unsafe sites.
7. Spend sensibly; this is real money you are spending. Your money!
8. If you are shopping online, check that website names are spelled correctly and that the URL is secure. Most secure and safe sites have a padlock next to the https:// link or at the bottom of the page - this means that the communication between you and the retailer is confidential.
9. Research online websites/companies and read customer reviews before buying anything. Ask friends, family members and other people you trust whether they think an online shopping website is ok to use. Be wary of websites that no one you know has ever used or heard of.
10. Every month and every time you purchase something from an online website, check your online statement. If you see something wrong, call your card or account provider immediately and consider cancelling your card.
11. Trust your instincts - if you have any doubts about a website, do not buy anything from it; there are many other online stores to choose from.
12. Make sure that you discard documents with personal details in a safe and secure manner, e.g. shredding.
13. Be aware of your surroundings when talking about your account. Check who can overhear you or see what you're doing when using a public wifi hotspot.
Financial education introduced from an early age can help children to grow up to become financially responsible adults. Ultimately, any time invested by parents to help their children understand the best ways to manage their money now will pay dividends in the long term.