Oscar winning director Fernando Trueba weaves a gentle and beautiful tale of life, love, sacrifice and devotion against the background of the unique relationship between an artist and his model.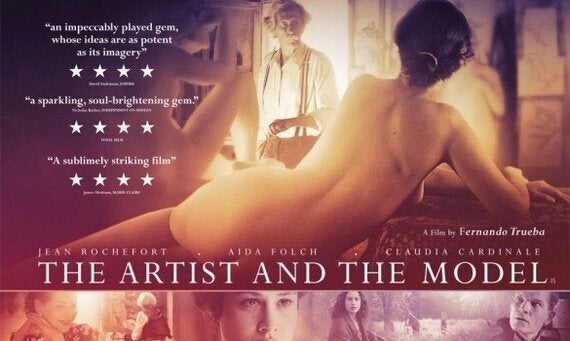 Director: Fernando Trueba Cast: Jean Rochefort, Aida Folch, Claudia Cardinale Genre: Drama Country of Origin: Spain, France 2012 Winner 2012 San Sebastian Film Festival - Best Director Language: French, Catalan, Spanish with English subtitles 105 mins. Rating:****
"Tranquil, contemplative, visually serene and beautiful" - it's a gem and a pleasure to watch.
In a small French town near to the Spanish border in 1943, the artistic passion is reignited in an ageing sculptor, Marc Cros (Jean Rochefort) when his wife Lea (Claudia Cardinale) brings home the beautiful Merce (Aida Folch), a Catalan political refugee on the run from Franco's Spain. Merce becomes his muse and will pose for him in what maybe his final work.
The Oscar-Winning director Fernando Trueba ( Belle Epoque, Chico and Rita) has produced a gem that peers into the unique relationship of the artist, an old man who senses that his end is approaching and his model, a young girl just starting out in life, the struggle of the artistic process, the nature of art and life and the magic moment of suddenly finding the 'perfect pose' that may lead to completion.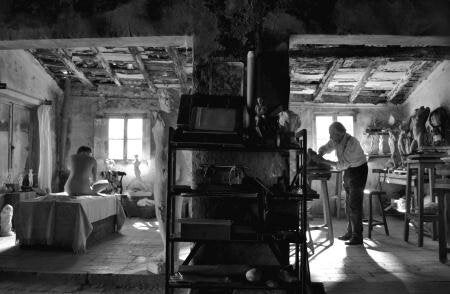 The veteran French actor, Jean Rochefort gives a masterful performance and it's great to see Claudia Cardinale back on the screen in a memorable supporting role.
I was initially uncertain whether the black and white cinematography would work. It does and allows Daniel Vilar's camera to observe the lead characters as dominant figures, sometimes as lingering portrait single frame shots within the landscape.
The war remains in the background, referenced by Merce, the Catalan political refugee, the appearance of Pierre (Martin Gamet) a wounded French resistance fighter who is sheltered in the artist's house and a visit from Werner (Gotz Otto), a professor of fine art, an old friend of the artist and now a Nazi officer on his way to the hell of the Russian Front.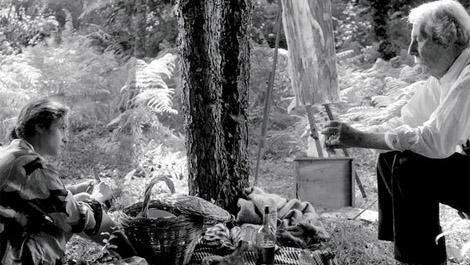 Seeing what maybe the artist's final work develop draws me to Renoir's sculptures and his relationship with Richard Guino, his Catalan sculptor assistant introduced to Renoir by his friend, the dealer Ambroise Vollard. Bit of a tangent there but the death of a great artist can lead to fun and games in the Courts - that's another story.
'The Artist and the Model' isn't a film that resounds with intrigue, glamour and action. It's a quiet, moving and captivatingly beautiful portrait of life, love, sacrifice and devotion. Be patient, it'll grow on you and you'll be pleased that you watched it.
Released on DVD by Axiom Films 25th November 2013
Popular in the Community