The 2016 BFI London Film Festival throws up cinematic delights from Gala Screenings to first feature indie debuts.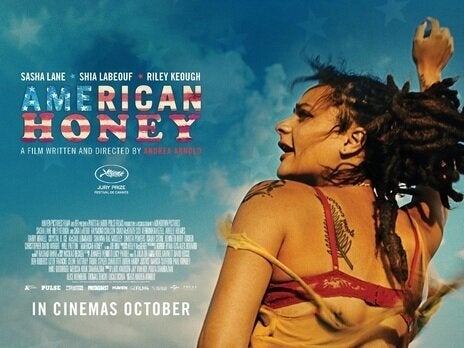 Director: Andrea Arnold. Sasha Lane, Shia LaBeouf, McCaul Lombardi. Comedy Drama. UK, USA 2016 162 mins. Winner Jury Prize 2016 Cannes Film Festival. (15) ****
An overlong, but atmospheric, intriguing, spontaneous, beautifully shot road movie with a docu feel that follows a group of 20-somethings as they mix, drink, dance, fight and have sex. Yes, it's a road movie viewed through a British eye and Andrea Arnold adds her distinctive touch.
Charismatic Jake (Shia LaBeouf) and his group travel the country in a camper van selling door-to-door magazine subscriptions with a bit of thieving added on but it's his girlfriend Krystal (Riley Keough), a super tough bitch who's the power. When Jake meets Star (Sacha Lane) and invites her to join the group, initial hesitation soon goes and she leaves her kids with her mother for the road. Jake's infatuated and Krystal's not happy. There's a where this going feel that frustrates but doesn't detract from it's original and spontaneous touch and Sasha Lane's superb.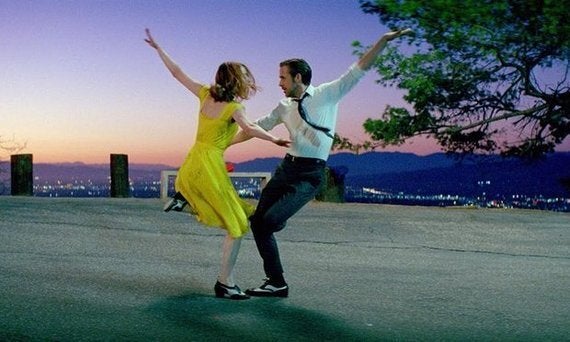 Director: Damien Chazelle USA 2016 130 mins.
The opening sequence says it all. The golden era of Hollywood musicals is alive and jumping as a bitter sweet love affair blossoms between an aspiring actress (Emma Stone) and Sebastian (Ryan Gosling), a jazz-loving pianist. Superb editing, a knock out score, great cinematography and Damien Chazelle's imaginative touch wraps up a wow, let's dance routine that hits the button full-on.
UK release 13th January 2017
Manchester By The Sea *****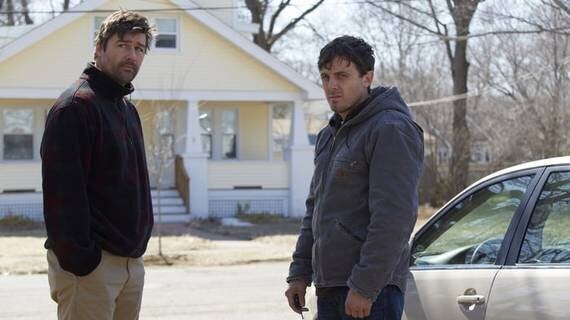 Director: Kenneth Lonergan USA 2016 137 mins.
Casey Affleck is mesmerising as Lee, a man haunted by a single mistake that tore his life apart. His inner torment deepens when he's forced to return to his hometown on the death of his brother Joe (Kyle Chandler) to find that he's been made guardian of Joe's teenage son (Lucas Hedges). Told in flashback, it's riveting cinema.
UK release 13th January 2017
And a taster of the less well known.
I Am Not A Serial Killer ***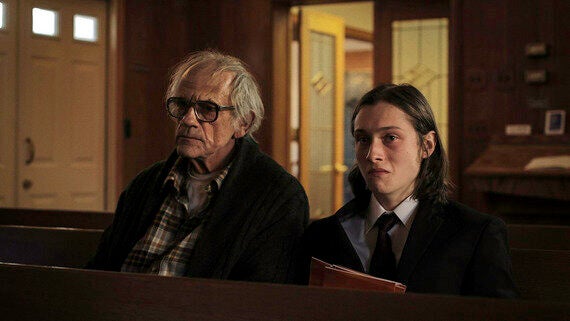 Director: Billy O'Brien. Ireland-UK 2016 104 mins.
A young likeable sociopath links the supernatural to a series of brutal murders in a sleepy midwestern town. Billy O'Brien offers a chilling, off-the-wall indie adaptation of Dan Wells' cult novel laced with black humour and a great performance from lead player Max Records as 16-year-old likeable sociopath John Cleaver.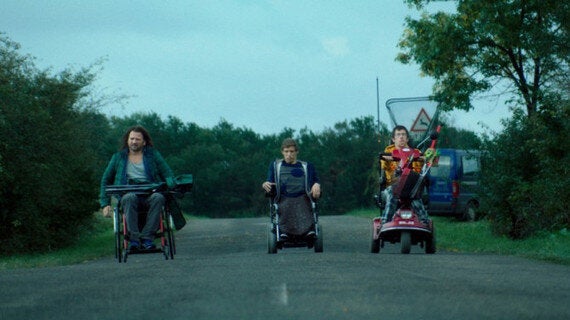 Director: Attila Till. Hungary 2016 105 mins.
Two severely disabled lads who are writing a comic book, link up with an ex-fire fighter who's a part-time hit man for a Serbian gangster. As the body count mounts, fact and fantasy merge with a topping of black humour. An original action-thriller debut feature that takes on board sensitive issues faced by the disabled.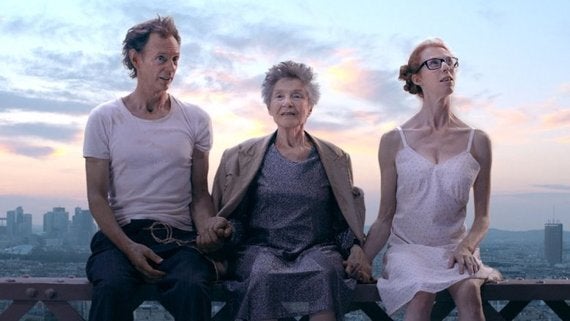 Director: Dominique Abel, Fiona Gordon. France/Belgium 2016 82 mins.
A naive librarian (Fiona Gordon) leaves snowy Canada for Paris to rescue her aunt (Emmanuelle Riva) with the help of homeless Dom (Dominique Abel). A Jacques Tati-like visual comic delight.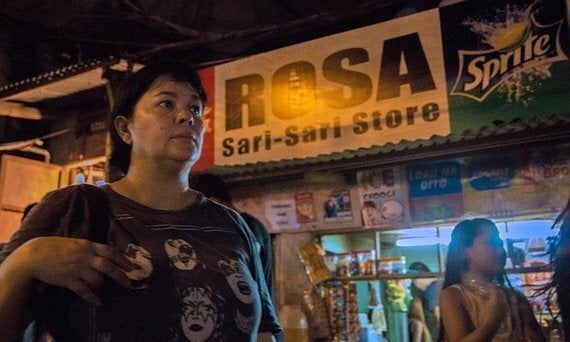 Director: Brillante Ma Mendoza. Philippines 2016. 110 mins
Small time hustler, Ma Rosa (Jaclyn Jose, Best Actress 2016 Cannes Film Festival for her portrayal of Rosa) sells crystal meth and the cops want a slice of the action. Life on the edge in night time Manila means a frantic race against time to get cash.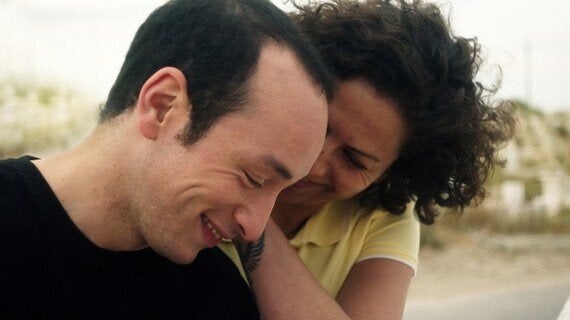 Director: Mohamed Ben Attia. Tunisia, Belgium, France 2016. 89 mins.
A Tunisian car salesman is torn between his forthcoming marriage arranged by his mother and a free-spirited tourist guide and entertainer whom he meets in a hotel. With naturalistic performances, writer-director Mohamed Ben Attia's assured debut feature is an gentle allegory of contemporary Tunisia and won the Best Actor First Feature at the 2016 Berlinale.
That's a taster. Seek out The Handmaiden (Park Chan-wook), Frantz (Francois Ozon), Elle (Paul Verhoeven), Scribe, Paterson (Jim Jarmusch) and Personal Shopper (Olivier Assayas).
For further FILM & BLU RAY/DVD REVIEWS go to www.film-reviews-and-news.co.uk
Popular in the Community