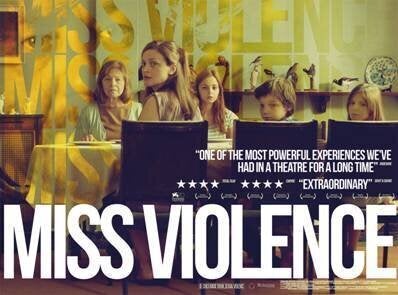 Director: Alexandros Avranas
Cast: Thamis Panou, Constantinos Athanasiades, Chloe Bolota, Kostas Antalopoulos, Eleni Roussinou
Language: Greek with English subtitles
Country of Origin: Greece 2013 102 mins.
Winner Best Director Silver Lion Award, Best Actor Volpi Cup Award 2013 Venice International Film Festival
'Disturbing and chilling of impressive power.'
Aggeliki (Chloe Bolota) jumps from the balcony of her home on her 11th birthday to the sounds of Leonard Cohen's 'Dance Me to the End of Love'. The police and social services (Maria Skoula) investigate. It's dealt with politely - the family patriarch (Thamis Panou) is gentle and kind but he commands and defines the way the family functions. It's a tragic accident without explanation and now the family must resume an air of normality. Life carries on behind closed doors. But who's who in this normal family? The connections are confusing. Is Aggelki's mother Eleni (Eleni Roussinou) wife or daughter to the unnamed patriach. We learn that Eleni is the patriarch's daughter, the children Filippos (Konstantinos Athanasiades) and Alkmini (Kalliopi Zontanou) are Aggeliki's siblings and Myrto (SissyToumasi) is Aggeliki's aunt. It's a close family. The door closes and we see nothing. The patriarch's wife (Rami Pittaki) remains distant and disinterested.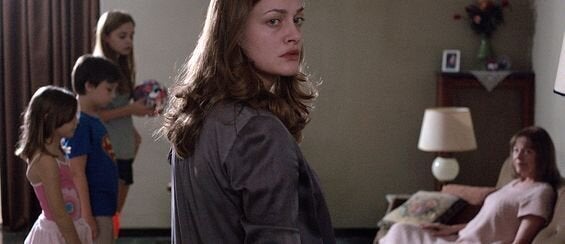 Did a dark and unspoken secret drive Aggeliki to suicide ? But rebellion's in the air and Aggeliki's younger brother unwillingly reveals information which will gradually lay bare an unspoken secret of exploitation and manipulation.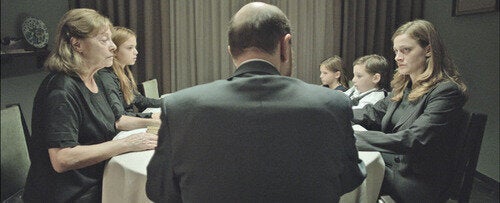 The cast are excellent and Thamis Panou is outstanding as the patriarch, his gentle and kind exterior covering a fearsome inner self. Chilling, controlled and disturbing and we the viewers observe from a distance. The door closes and we see nothing. The design of the apartment, Olympia Mitilinaiou's camera work framing the moment and the muted colours reflect the unspeakable until the brutally explicit finale and the door closes and is locked. The memories remain with you.
Disturbing and chilling, a film of impressive power.
Released by METRODOME 20th June 2014
Follow film reviews at: www.film-reviews-and-news.co.uk
Related