'Son of Saul,' Laszo Nemes' debut feature and winner of the 2015 Grand Prix at Cannes is stunning with a mesmerising performance from Geza Rohrig - 'Arabian Nights:The Desolate One' is volume 2 of Miguel Gomes' original, powerful and personal response to political reality - 'Golden Years,' should have had a touch of the Ealing Comedies but is rather pointless - 'Hard Tide' is so amateurish and hammy that it makes Margate's cold neglected streets shine.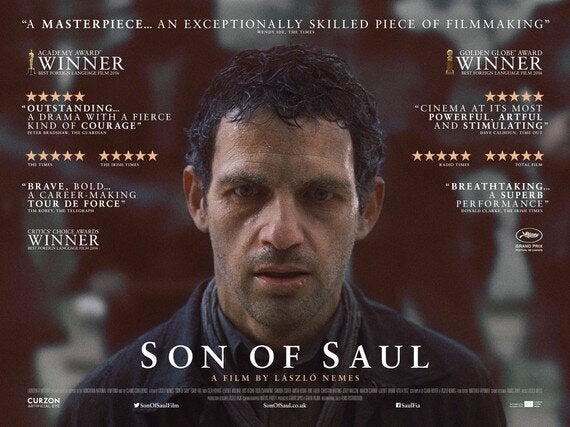 Director: Laszo Nemes. Geza Rohrig, Levente Olnar, Urs Rechn. Drama. German, Hungarian, Polish, Yiddish. Hungary 2015 107 mins. Winner Best Foreign Language Film 2015 Oscars & Golden Globes (15) *****
The opening shot of Hungarian director Laszo Nemes' stunning debut feature gradually comes into focus with Saul's face in close up, a man dehumanised as prisoners stripped naked are herded into the 'showers'. Saul Auslander (Geza Rohrig), a Sonderkommando, a Jewish prisoner in Auschwitz-Birkenau in 1944 helps with this, carries the bodies from the gas chambers to be burned, scrubs the floor and disposes of the ashes. Nightmare brutality effected with a chilling efficiency that terrifies, Auschwitz-Birkenau, hell, a factory that defines the Final Solution.
'Son of Saul,' winner of the Grand Prix at Cannes and Best Foreign Language Film at the 2015 Oscars and the Golden Globes is an ambitious and remarkable debut feature that stuns with it's unflinching portrayal of one man's experience.
Saul recognises a boy who fleetingly survives the gas chamber as his son and and decides to offer him a secret burial. Oblivious to the dangers to his own life or to the inmates planned uprising, Saul moves through the camp using 'shiny' as bribes, jewellery taken from prisoners, threats, blackmail and urgent pleas in his search for a rabbi to recite the mourner's Kaddish. The Hungarian poet Geza Rohrig's debut performance is mesmerising, the camera rarely leaving his face while unimaginable horrors are heard off camera or glimpsed as shallow focus peripheral shots, reinforcing this vision of hell.
Brilliant, bold, masterful, riveting, powerful, gripping and remarkable, Laszo Nemes, a previous assistant to Bela Tarr (Werckmester Harmonies, The Turin Horse, Satantango) has declared himself a major cinematic force.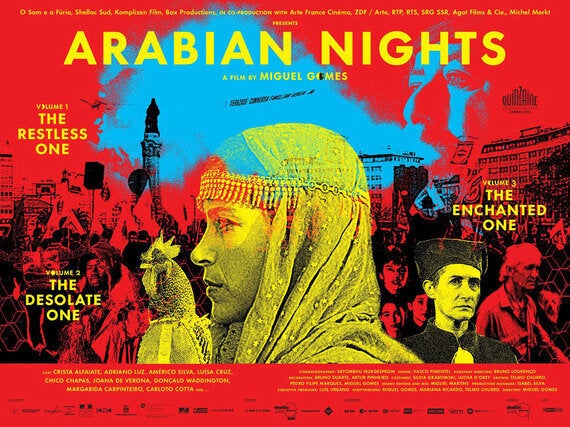 Director: Miguel Gomes. Crista Alfaiate, America Silva, Rogerio Somora. Drama. Portugese with English subtitles. Portugal, France, Germany 2915 125 mins. (PG) ****
Audacious, ambitious, imaginative, unique and radical, Miguel Gomes's 'Arabian Nights' takes the classic Arabian Nights and adapts the beautiful young Scheherazade's tale after tale to keep her murderous husband from killing her, with real life stories that reflect Portugal's politics and the hardships suffered by ordinary people during the years of economic chaos. Shot between 2013 and 2014 and filmed as three separate volumes over 6 hours,'Arabian Nights' stems from Miguel Gomes' anger at seeing the collapse of Portuguese society and continues in Vol. 2 ' The Desolate One.'
A killer's on the run, a public trial becomes farcical and the wonderful Dixie the dog becomes the centre of attraction as the story introduces us to the inhabitants of a high-rise apartment block.
Original and powerful, a mixture of fact, fiction, fantasy and the surreal, 'Arabian Nights' is a unique, personal cinematic response to political reality.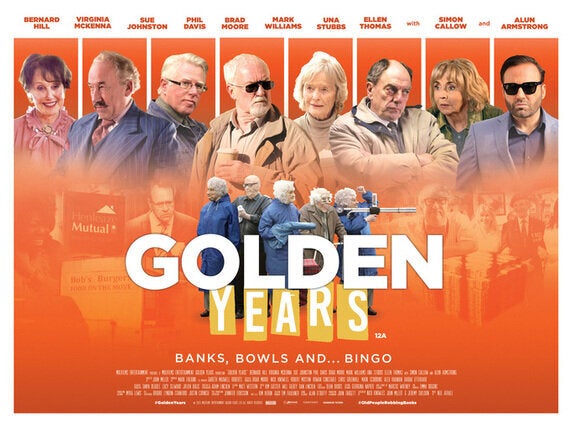 Director: John Miller. Bernard Hill, Virginia McKenna, Philip Davis, Alun Armstrong, Simon Callow, Una Stubbs, Sue Johnston. Comedy. UK 2016 96 mins. (12A) **
You can't fault the idea. Law abiding retirees doing a few bank heists to supplement their meagre recession hit pensions. A touch of the Ealing comedies?
Arthur's (Bernard Hill) recession hit pension pays peanuts, his social club's under threat and his wife Martha's (Virginia McKenna) got Crohn's disease. An illicit cash haul accidentally comes his way so he and Martha take a Bonnie and Clyde caravan tour of the countryside with a few bank heists on the way. It's all in a good cause, their pals like the idea and the cops are baffled.
Alun Armstrong does his 'New Tricks' cop bit, Brad Moore's cringe worthy as Detective Stringer and everyone else plods along clinging to a wafer thin script. It's all rather pointless and amateurish.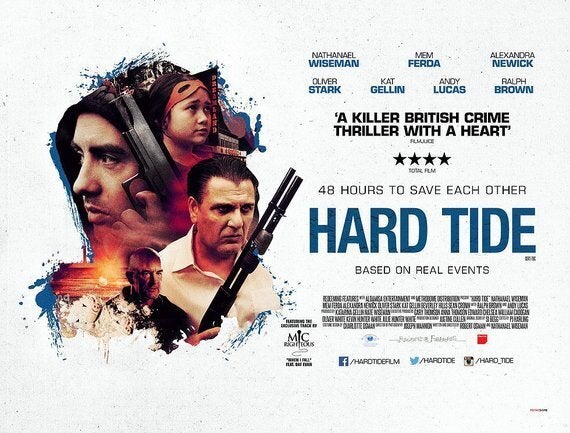 Director: Robert Osman, Nathanael Wiseman. Nathanael Wiseman, Mem Ferda, Alexandra Newick. Drama, Thriller. UK 2015 90 mins. (15) *
A tale of drug dealers, a small time criminal and a cheeky 9-year-old girl caught up in a turf war sounds promising. Unfortunately Robert Osman's low budget debut feature, supposedly based on a true story and co-written and co-directed by Nathaniel Wiseman who plays Jake, a petty criminal on the run with 9-year-old Jade (Alexandra Newick), is so amateurish and hammy that it makes Margate's cold and neglected streets shine. To have one pointless UK film in a week is bad enough but to have two is criminal.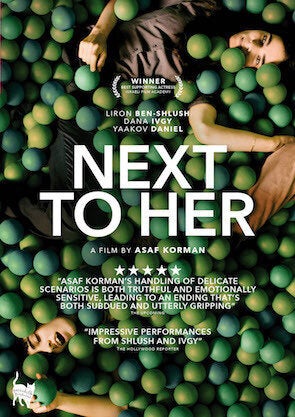 Director: Asaf Korman. Liron Ben-Shlush, Dana Ivgy, Yaakov Daniel Drama. Hebrew with English subtitles. Israel 2014 90 mins. Official Selection Un Certain Regard, 2014 Cannes Film Festival.
A compelling and sensitive tour-de-force with a realist touch that sits easily with standout performances. Dana Ivgy mesmerises in a performance that makes it difficult to believe that she's acting.
For further FILM & BLU RAY/DVD REVIEWS see www.film-reviews-and-news.co.uk