A funny and charming take on a retired cat burglar with onset Alzeimers contrasts with an ambitious riveting and mythical modern morality tale.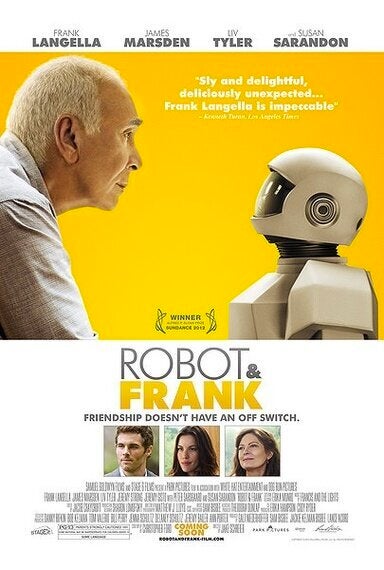 Director: Jake Schreier Cast: Frank Lagella, Peter Sarsgaard (robot voice), Susan Sarandon, James Marsden, Liv taylor Genre: Comedy Country of Origin USA 2012 Sundance Film Festival 2012 Language: English 89 mins. Rating:****
It's not a multiplex must-have, it's a Sundance indie evening watch, the kind of film that you either love or hate. I loved it. It's not reaching for the Oscars or the Emmys, it's one of those films that are frequently missed and when you catch them they delight.
Set sometime in the near future Frank (Frank Lagella) is a retired cat burglar with onset Alzeimers. Dippy daughter, Madison (Liv Tyler) is on a philanthropic trip to Turkmenistan and occasionally does a visual link from a far-off place and his son, Hunter (James Marsden), a successful businessman tries to take care of him from a distance but it's not going well. The solution is the newest have-to-have aide for older people,a robot butler. Frank's not pleased, but Hunter insists, the robot stays.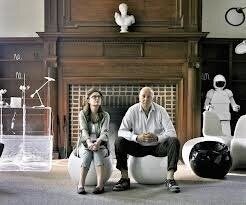 Frank has a crush on Jenifer (Susan Sarandon), the local librarian and when he learns a local developer is buying his beloved library for future development he decides to steal a rare edition of Don Quixote to win her affection and later the developer's wife's jewellery.
Frank gradually warms to the robot when he realises that it has a mind of its own and better still can be trained to help him in his series of planned burglaries. Frank's never been happier.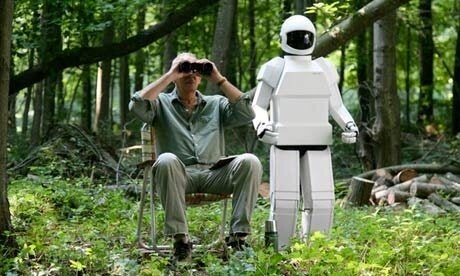 Jake Schreier first time film is thoughtful, moving and funny and looks at loneliness, how we treat elderly people and the interaction with artificial intelligence. Frank Lagella makes acting look effortless as he portrays Frank as a funny, cynical and charming rogue that you can't help but warm to and there are wonderfully comic scenes as he battles with Jake (Jeremy Strong) the ghastly yuppy developer that you love to hate. And of course Peter Sarsgaard who as robot's voice delivers some great lines.
The ending's a bit twee for me but don't let that put you off. It's thoughtful, moving and funny. It's a Sundance indie hit.
THE PLACE BEYOND THE PINES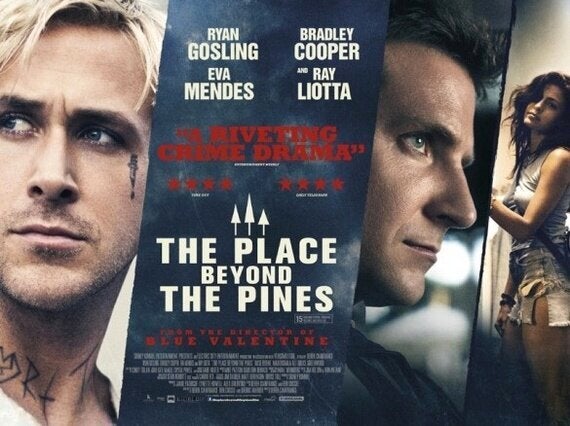 Director: Derek Cianfrance Cast: Ryan Gosling, Bradley Cooper, Eva Mendes, Ray Liotta Genre: Drama Country of Origin: USA 2012 Language: English 140 mins. Rating:*****
An ambitious, riveting, mythical and utterly engrossing epic with outstanding moving unsentimental central performances. It's bold cinema that's a pleasure to watch. A modern morality tale.
The drama spans fifteen years and the relationship between two families whose paths cross over two generations in Schenectady, upstate New York near the capital of Albany.
Luke (Ryan Gosling), a charasmatic chain smoking, tattooed drifter is a stunt rider on the wall of death in a travelling carnival who's transformed when he finds that he has a six month old son, Jason by his former lover Romina (Eva Mendes).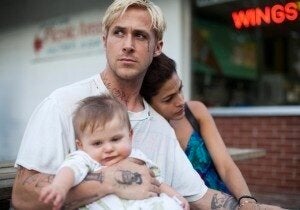 To make good and provide for his family he quits the carnival and commits a series of violent bank robberies that brings him into contact with Avery Cross (Bradley Cooper), a college educated ambitious uniformed cop who also has a young son and whose father is a well -respected retired judge. Avery wants to move up the ranks but the police department is riddled with corruption and he's driven to inform on his colleagues.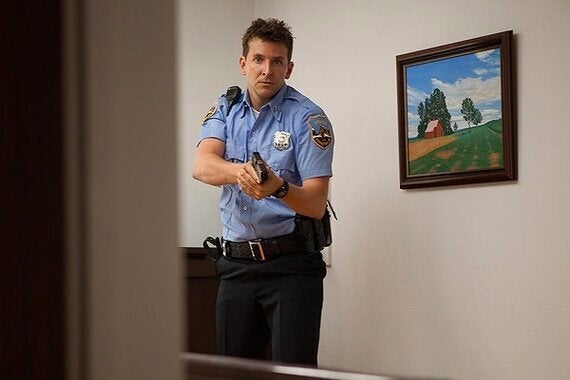 The drama unfolds into the the lives of two high school boys, Jason (Dane DeHaan) and Avery Cross's obnoxious druggy son AJ (Emory Cohen), whose burden is their inherited legacy.
Schenin in Mohawk means 'the place beyond the pines' which is the only refuge away from the legacy of the past.
The last twenty minutes is a bit too much but that said, 'The Place Beyond the Pines' is an interesting, poetic and bold piece of film making beautifully photographed by Sean Bobbitt and backed by a superb music score from Mike Potton.
The central performances are outstanding and I've got to mention Ray Liotta's brief role as Deluca - pure menace with the greatest of ease.