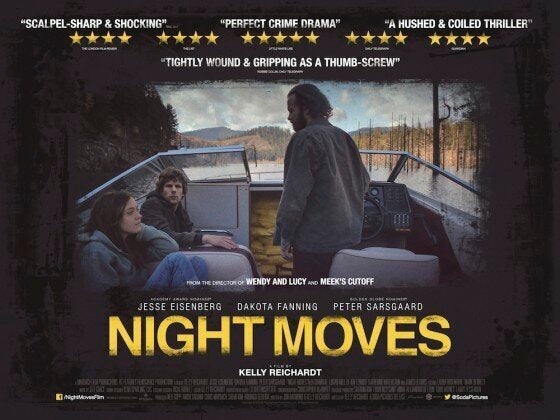 Cast: Jess Eisenberg, Dakota Fanning, Peter Sarsgaard
Language: English Country of Origin: USA 2013 112 mins.
Released by SODA PICTURES
'A sharp character driven compelling and intriguing thriller with political overtones and flawless lead performances.'
Josh (Jesse Eisenberg), intense, brooding, deliberate, works on an organic farm in Oregon, Dena (Dakota Fanning), high society drop-out works in a New Age spa and Harmon (Peter Sarsgaard),a friend of Josh, ex-marine, ex-con, radicalised by tours in Iraq and Afghanistan who loves the adrenalin rush, three radical environmentalists who come together to execute the most intense protest of their lives - the explosion of a hydroelectric dam. They're not part of an environmental action group, they're individuals unwavering in their conviction that now's the time for action - as Josh reminds them 'It's gotta be something big' and filling a boat with explosives and ramming a hydroelectric dam in the forests of Oregon is quite a target.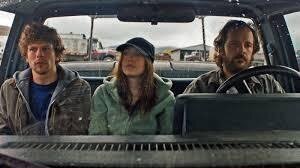 Divided into planning how to hit the target and the inevitable fall-out, the movie doesn't bang on about the environment or hit the audience with a political agenda. It's a character driven thriller without a lot of dialogue, the tension quietly builds up, Jeff Grace's music score is perfect and Christopher Blauvelt's cinematography perfectly captures night moves as you're led to the inevitable question, 'what or who will bring them down?'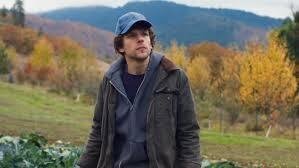 'Night Moves' is a sharp character driven gripping thriller with political overtones and flawless lead performances. Individuals caught up in a misconceived plan and their resultant descent into paranoia and despair. Some may be critical of the closing scene. It's a perfect close to a compelling and intriguing thriller.
Night Moves is released in the UK 29th August 2014
Follow film reviews at www.film-reviews-and-news.co.uk
Related