Joachim Lafosse's compelling and nightmarish drama sits in the top 10 Art House World Cinema films of 2012.
Olivier Assayas's autobiographical nostalgic reflection of the spirit of 1968 and the discovery of identities, captures the period look and feeling of the 'May events'.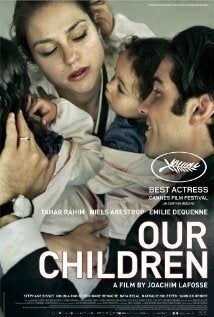 Director: Joachim Lafosse Cast: Niels Arestrup, Tahar Rahim, Emilie Dequenne Genre: Drama Country of origin: Belgium 2012 Un Certain Regard Best Actress Emilie Dequenne Cannes 2012 , Winner Best Screenplay Venice 2012, 2013 Prix Louis Delluc Nominee (Best French Film of the Year), Belgium Official Entry 2013 Academy Awards Language: French and Arabic with English subtitles Rating:****
Talked about as one of the top ten Art House World Cinema films of 2012, 'Our Children' is an acclaimed drama based on true events with an outstanding performance from Emilie Dequenne that won her the Un Certain Regard Best Actress Award at Cannes 2012.
It's absolute and total love. Murielle(Emilie Dequenne) is head-over-heals in love with Mounir (Tahar Rahim) a Moroccan doctor. It can only lead to marriage and a family.
Mournir's adoptive father, Dr Andre Pinget's (Niels Arestrup) generosity knows no bounds, his home is theirs, Mounir is invited to join the practice and they want for nothing but gradually Mournir and Murielle's lives are taken over and the weak and indecisive Mournir becomes complicit in the developing friction between Andre and Murielle.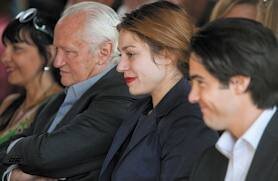 Told in flashbacks the euphoria, ease and romance of the early days of marriage begins to change and this multilayered drama shows a dark side. The claustrophobic atmosphere sees Murielle trapped by the constant demands of the children, doubt about her abilities as a mother and with Mournir's growing indifference and depression she begins a terrifying descent into oblivion.
A possessive love so controlled that it results in the most appalling cruelty with no understanding of the results of the actions makes for a terrifying scenario.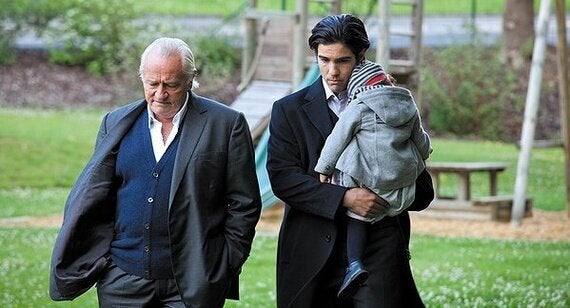 In cinema there can be unforgettable moments, images that remain and none more so than Murielle singing a Julien Clerc song as she begins her descent into oblivion and her hesitatingly selecting a knife from the supermarket shelf and placing it in her bag as she shops with her children chills to the bone.
It's a drama observed with striking visual accuracy by Jean-Francois Hensgens' camera and backed with Scarlatti's baroque operas and Haydn's string - an elegantly restrained non-sensationalist psycodrama.
'All tragedies begin as a love story'. Joachim Lafosse New York Film Festival.
Released by Peccadillo Pictures 28th October 2013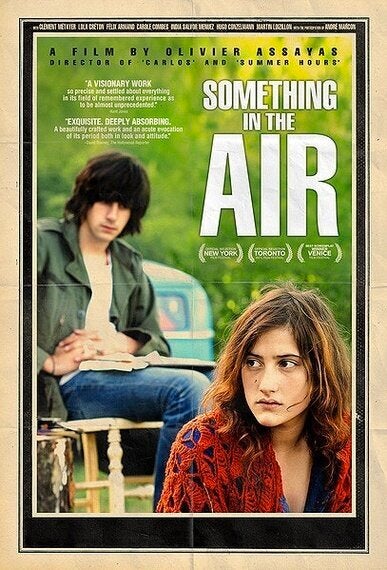 Director: Olivier Assayas Cast: Clement Metayer, Andre Marcon, Lola Creton Genre: Drama Country of Origin: France 2012 Language: French with English subtitles Rating:***
'Between us and heaven and hell there is only life, which is the frailest thing in the world', a passage from Blaise Pascal draws 17 year old Gilles (Clement Metayer), a student at a suburban Paris lycee into the political debate and and violent turmoil of the 'May events' of 1968.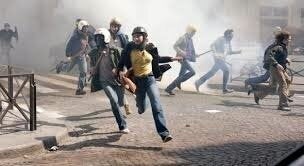 'Something in the Air' is autobiographical and a nostalgic grasp at that time of rebellion, the 'artist as a young man'. It's a journey to try to keep the revolutionary flame burning whilst discovering their own identities which takes the Gilles and his friends through violent demos, radical left wing journals, an attack on the lycee leading to a violent clash with the security guards and summer in Italy where he breaks up with (Laure Carole Combes),who joins a radical movie making collective who do open air political screenings to small enthusiastic audiences, meets Leslie (India Salvor Menuez), a laid-back hippy student of dance and finishes up, with some help from his father (Andre Marcon) as a gofer at Pinewood studios working on a B-movie involving prehistoric monsters, Nazis and a scantily clad heroine. Evenings are spent at the Electric cinema in the Portobello Road watching experimental films.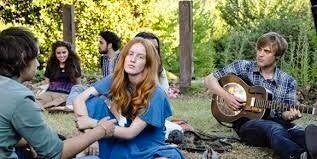 It's beautifully shot with a period feel and captures 'the artist as a young man' but there was scope for greater exploration of this turbulent period. It was a time of heated philosophical and political discussions in the Latin Quarter and the occupied Sorbonne and I wondered when Jean Luc Godard and Daniel Cohn-Bendit would appear. Godard directed the Rolling Stones 'Sympathy for the Devil' in 1968 and 'Weekend', released a few months before May 1968 was a ruthless attack on French bourgeois values and the perceived imperialism of the United States. The film making collective is prominently referenced and was Gilles sitting in the Electric cinema hoping for Jean-Luc Godard, the spirit of '68?
Released by Artificial Eye 26th August 2013
Popular in the Community