'Our Kind of Traitor', Susanna White's adaptation of the John Le Carre novel is an accomplished but predictable thriller - 'Mustang,' Deniz Camze Erguvan's impressive and powerful debut feature is a gripping and haunting tale of family honour and the desire for individual freedom - Jeremy Saulnier's 'Green Room' has touches of black humour and a mounting body count - 'The Seventh Fire' documents the lives of two native Americans with fading dreams of a future with hope.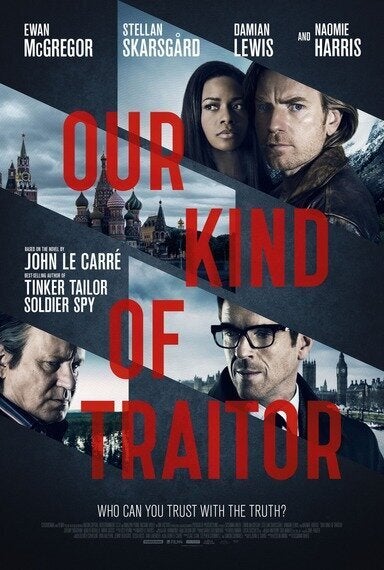 Director: Susanna White. Ewan McGregor, Stellan Skarsgard, Damian Lewis, Naomie Harris, Alicia von Rittberg. Drama, Thriller. UK 2016 107 mins. (15) ***
Marrakech's charm doesn't work wonders for Perry (Ewan McGregor) and his lawyer wife Gail's (Naomie Harris) lack lustre marriage but it offers a web of intrigue to this sombre, out of his depth university lecturer, a role that sits uneasily with Ewan McGregor.
An invite from the flamboyant and charismatic Russian, Dima (Stellan Skarsgard gives a powerhouse performance) to a party offers more than an OTT bash that's never been on Perry's weekend list but there's a catch. Dima launders money for the Russian Vory mafia and a Russian mobster known as The Prince (Grigoriy Dobrygin) is cleaning out the old guard. Diva wants out and the key's an information trade on a USB stick that'll tempt London - Kremlin links, dirty money traded through the City of London and Russian mafia links to an influential British MP. Diva wants Perry to deliver to MI6 in London and cautious, out of his depth, Perry's tempted. London's interest is reserved and MI6 agent Hector (Damian Lewis), with his own personal agenda, goes out on a limb to expose Aubrey Longrigg (Jeremy Northam), an influential British MP and the enemy within.
Adapted from John Le Carre's novel by Hossein Amini, beautifully shot by Antony Dod Mantle and sharply edited ,'Our Kind of Traitor' is an accomplished but predictable thriller and a long way from the world of George Smiley. Turn the blind eye, sup at the Devil's table - money, power, politics, the enemy within, that's the story and it's all too real.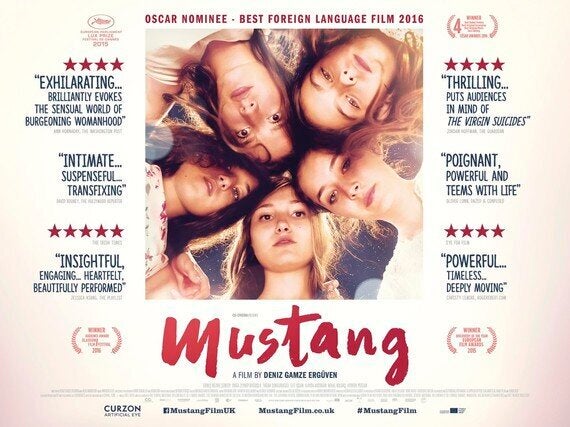 Director: Deniz Camze Erguvan. Gunes Nezihe Sensoy, Doca Zeynee Doguslu, Eut Iscan. Drama. Turkish with English subtitles. France, Germany, Quatar, Turkey 2015 94 mins. 2016 Golden Globes Nominee for Best Foreign Language Film (15) ****
Deniz Camze Erguvan impressive and powerful feature debut, screened at Director's Fortnight Cannes 2015 is a gripping and haunting tale of family honour, tradition, sexual paranoia and a desire for freedom.
In a small village on the Black Sea in northern Turkey, 5 adolescent sisters on their way home from school, innocently play with some local boys but prying eyes view their celebration of the start of the summer holidays with suspicion. Their over protective uncle Erol (Ayberk Pekcan) and grandmother (Nihal Koldas) must ensure that family honour and tradition prevail. The girls refuse to repent and become prisoners in their own home with sombre dress enforced, cookery lessons replace school work and arranged marriages beckon.
When 'everything turns to shit,' it becomes 10-year-old Lale's (Gunes Sensoy) story as she observes and maps out her own path to independence as with a collective strength and courage Lale and her sisters fight tradition and repression in a traditional culture that sees young girls married off with little, if any say in their own future.
Beautifully shot with a superb script co-written with Alice Winocour and terrific natural performances, 'Mustang' is a gripping and haunting tale of the desire for freedom. All that the sisters want is to be themselves.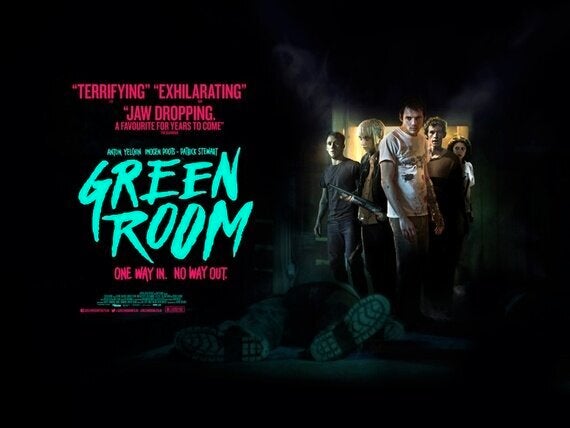 Director: Jeremy Saulnier. Anton Yelchin, Imogen Poots, Alicia Shawkat, Patrick Stewart. Crime, Horror, Thriller. USA 2015 94 mins. (18) ***
Blood, gore, a dash of black humour and edge of the seat suspense mark out Jeremy Saulnier's 'Green Room' as a cut above the average siege thriller.
When punk band 'The Ain't Rights' play a gig at a neo-Nazi bar in rural Oregon, they expect a bit of flack but a bad choice song and finding a dead body means that time in the venue's green room isn't for drinks, nibbles and polite chat but a refuge from Darcy (Patrick Stewart) and his gang of thugs hell bent on eliminating any witnesses.
Gripping and well played with a dark comedic touch, carnage in rural Oregan, a mounting body count and edge of the seat thrills makes for compelling viewing but it doesn't match Saulnier's critically acclaimed and distinctive 2013 revenge thriller, 'Blue Ruin. Where 'Green Room' will slot itself remains to be seen - an art house seat or a late night spot?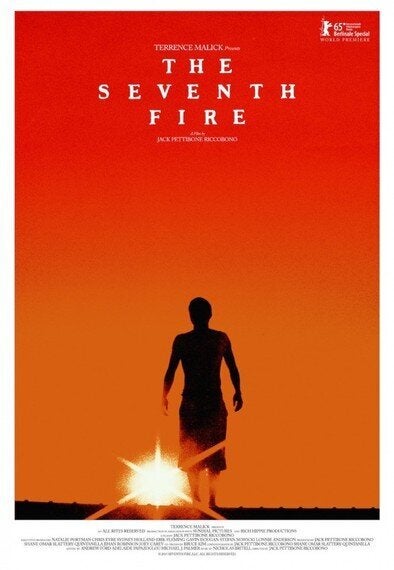 Director: Jack Pittibone Riccobono. Documentary. USA 2015 76 mins. (15) ***
Filmed in the White Earth Reservation in Minnesota over several years, Jack Pittibone Riccobono's powerful and haunting documentary traces the lives of Rob Brown, a native American in his 30s linked to the Native gangster Disciples gang who's awaiting his 5th prison sentence and Kevin Fineday, his 18-year-old protege who faces his first spell in prison. Life in the reservation community of Pine Point is a daily cycle of drug dealing, shooting up, alcohol abuse, violence and the inevitability of prison with fading dreams of a future with hope.
Ironically the title refers to the Seven Fires Prophecy which suggests that after a period of cultural destruction the younger generation of the Ojibwe tribe emerge to lead the rebirth of their nation with traditional ways.
For further FILM & BLU RAY/DVD REVIEWS see www.film-reviews-and-news.co.uk