A feature-length documentary originally designed to follow the heavy metal band Lamb of God and their fans throughout the world to show how their music has gone global and can bring people together took a dramatic Kafkaesque turn when lead singer, Randy Blythe was arrested in Prague on a manslaughter charge.
LAMB OF GOD 'AS THE PALACES BURN'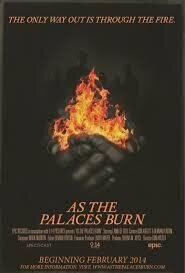 Director: Don Argott Cast: Randy Blythe, Mark Morton, Willie Adler, John Campbell, Chris Adler Genre: Documentary Country of origin: USA 2014 Language: English 121 mins. Rating: ****
Filming of the feature-length documentary Lamb of God 'As the Palaces Burn' began in 2012 and concluded in March of 2013. As the cameras followed the band and their fans from Colombia, Venezuela, Israel and India to the US little did they know that a Kafkaesque nightmare loomed on the horizon. The bands growling vibrant lead singer, Randy Blythe was arrested after a concert at Prague's Club Abaton in 2010 and charged with the manslaughter of one of their young fans resulting in 38 days imprisonment while bail negotiations took place. With bail agreed the band returned to their fan base with live performances. Randy Blythe's return to Prague in February 2013 for the trial with the possibility of a lengthy prison sentence had fans, friends and curious onlookers around the world following every step of this insane roller coaster.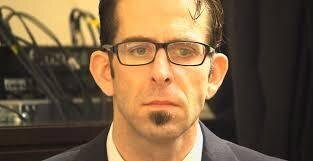 Lamb of God 'As the Palaces Burn' is fascinating viewing with events focusing primarily on Randy Blythe, whose hard drinking wild days maybe behind him but past memories linger. Heavy Metal fans will be enthralled with this insightful documentary but it has a far wider appeal. The band has an obvious rapport with their international fan base and a pride in their impact on alienated youth. Fans will go to any length to see the band - it's bad enough taking a one hour journey into Charing Cross in rush hour but adoring Indian fans think nothing of taking a 24 hour train journey to Mumbai to see their band.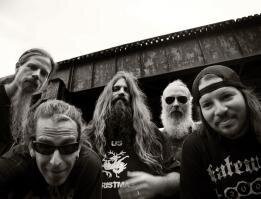 'Lamb of God' is five guys from Richmond, Virginia entering middle age and doing their own thing who courageously take to the stage and treat their fan base to an event - fun, passion, emotion, crazily vibrant, a bit of madness and a memory etched forever. Lamb of God 'As the Palaces Burn' gives an insight into their world so bizarrly touched by the Kafkaesque court proceedings.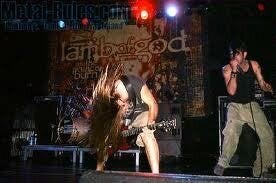 'We evoke a very emotional and visceral response' - Randy Blythe
The film will include 30 minutes of bonus footage of a Q&A with the band members and the director Don Argott available exclusively to audiences attending the theatrical screenings and is conducted by VH1 Classic's Eddie Trunk at the final show of the band's North American tour in support of their recent release 'Resolution'.
LAMB OF GOD 'AS THE PALACES BURN' is released by MUNRO FILM SERVICES in UK cinemas 28th February 2014 and will also screen as a ONE DAY event on Thursday 6th March