With French cinema well represented in the 57th London Film Festival it's sad that many outside of the UK major cities rarely have the opportunity to view European cinema except on DVD.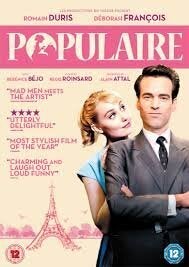 Director: Regis Roinsard Cast: Romain Duris, Feodor Atkine, Deborah Francois, Bernice Bejo, Shaun Benson Genre; Comedy Country of Origin: France 2012 Language: French with English subtitles 111mins. Rating: ****
A wonderful feel good romantic comedy that bubbles and froths. Refreshing and utterly charming.
Rose Pamphyle (Deborah Francois) lifts the typewriter out of the window of her father's grocery shop in a small town in Normandy, places it on a table and slowly with two fingers types her name. So begins Rose's magical journey from a small Normandy village to conquer the world.
It's 1958 and Rose joins the queue for interviews for a secretarial post at a small insurance company in Lisieux headed by Louis Echard (Romain Duris), the ultimate chauvinist in love with himself, fine wine and of course Gitanes.
Rose gets the job and Louis, the highly competitive sportsman who never made the championship podium wants her to be coached in the sport of competitive typing.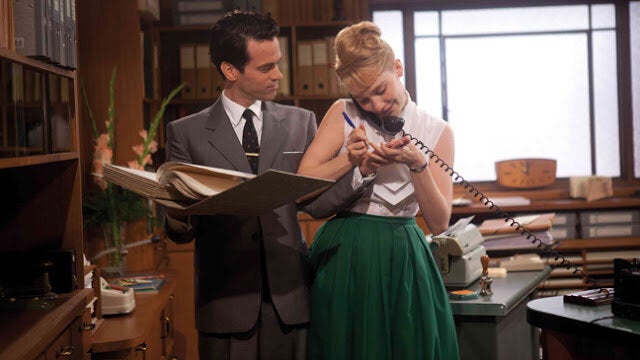 Factor in Marie Taylor (Berenice Bejo), Louis's childhood sweetheart who met and married his best friend Bob Taylor (Shaun Benson), an American Gene Kelly look-alike and the haunting memories of his time in the French Resistance and you have a romantic comedy of a professional relationship and the rocky road that their love takes.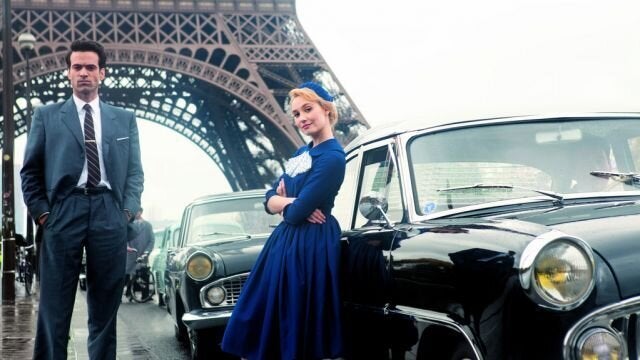 'Populaire' is an impressive debut by writer-director Regis Roinsard. It's packed with period charm and colour and reflects an almost innocent world before the doors open to the affluent consumer society. There's a feel good factor that resonates throughout and it oozes charm. It's an era of the Doris Day, Rock Hudson, Gene Kelly comedies of the 50's.
The soundtrack by Bob and Emmanuel d'Orlando is perfect and filled with French oldies by Jacqueline Bryer, Jack Ary and Les Chausett Noires and the lead roles are perfect.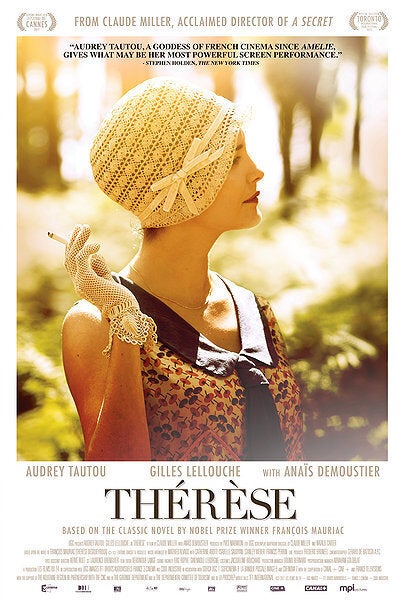 Director: Claude Miller Cast: Audrey Tautou, Gilles Lellouche, Anais Demonstier, Catherine Arditi Genre: Drama Country of Origin: France 2012 Language: French with English subtitles 110 mins. Rating:***
Laughter, joy, a care-free love of life, two friends Therese and Anne enjoying a summer in the Bordeaux region of South West France. Time passes and life changes.
The free thinking Therese (Audrey Tautou) marries Anne's brother Bernard Desqueyroux (Gilles Lellouche), a dull but wealthy landowner. It's a life of bourgeoise luxury but a marriage of convenience. Therese fulfils her duties as the loving wife whilst Bernard pursues his love of hunting, food and wine and the occasional uneventful bedroom romp. It's suffocating and self-destructive.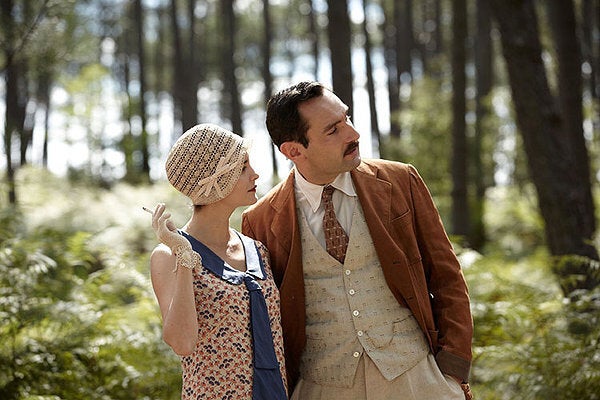 The family are scandalised when Anne (Anais Demonstrier) embarks on a passionate affair with Jean Azevedo (Stanley Webber) who's not only Portugese but Jewish. Therese sees the power of an all-consuming passionate love and so begins her fateful battle against the powerful and oppressive Desqueyoux family.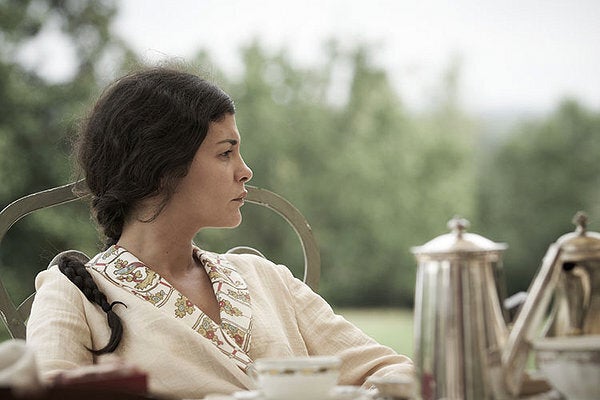 This was Claude Miller's last film and is adapted from Francois Mauriac's 1927 novel of French provincial life. Gerard de Battista's cinematography captures both the tranquil summer beauty with the oppressive claustrophobia of bourgeoise family life and the opening scenes with a lush and hypnotic quality and period feel of 1920's-30's France make for a visually captivating film.
It could be edited down - it's stretched in the latter third and the lead characters are somewhat opaque. Audrey Tautou gives a powerful performance and the supporting cast are excellent, but there's the nagging feeling that you need to see more shine through including the free-thinking Therese before she bursts onto the bohemian Paris scene.