Felix Thompson's directorial debut 'King Jack' is a coming-of-age indie gem with an authentic feel, sharp script and great lead performance - 'Secret In Their Eyes' offers little in comparison to Juan Jose Campanella's emotionally intense, superb 2010 award winning feature - Jason Zada's 'The Forest' tries for a contemporary supernatural horror ghost story that references the Japanese horror genre but comes up with a bland, suspense and horror-free walkabout.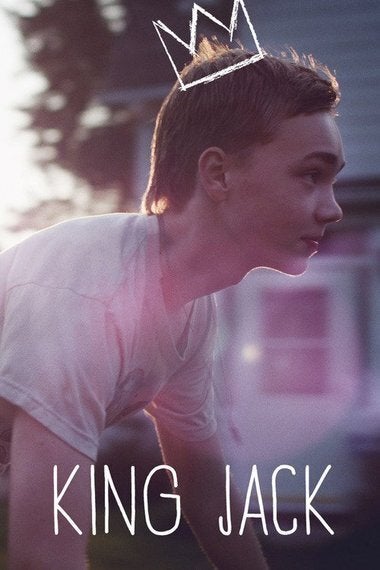 Director: Felix Thompson. Charlie Plummer, Cory Nichols, Christian Madsen. Drama. USA 2015 80 mins. Audience Award Tribeca Film Festival (15) ****
'King Jack,' a coming-of-age indie gem has an authentic touch, a great young cast, carries a sense of time and place and got an audience thumbs up at the Tribeca Fim Festival.
Life's not an easy fun run for 15-year-old Jack (Charlie Plummer). He's got his hang ups and any fragility's masked with bravado and bluster. His mother Karen's (Erin Davie) not around too much, big brother Tom's (Christian Madsen) got his own problems and in between hopes of romance with his dream girl Robyn (Scarlet Lizbeth) and the on-going feud with bully boy Shane (Danny Flaherty) Jack's introvert cousin Ben (Cory Nichols) turns up. Ben maybe the proverbial pain, but slowly an ongoing friendship develops and the two boys bond as a run in with Shane and his gang leads to a turning point in Jack's life.
Set over a summer weekend in a small rural town in the Hudson Valley, 'King Jack' authentically captures the cruelty, violence and sexual manipulation that can be part of teen years. The young cast are impressive and Charlie Plummer's outstanding as Jack, vulnerable and an easy prey to local bullies.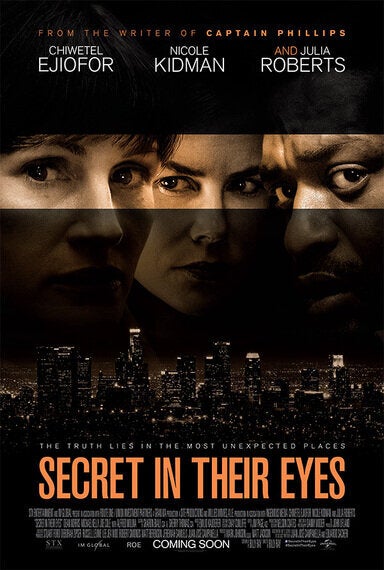 Director: Billy Ray. Chiwetel Ejiofor, Nicole Kidman, Julia Roberts, Dean Norris, Michael Kelly, Joe Cole, Alfred Molina. Drama. USA 2016 111 mins. (15) **
With it's emotional intensity, strong cast, a storyline linked to Argentina's Dirty War and it's effect on law enforcement, Juan Jose Campanella's 'El Secreto de Sus Ojos' superb noir thriller traced the effect a brutal rape and murder case, reopened 25 years later had on a judge and a retired member of the investigative team.
Now it's Hollywood's turn. 13 years after Jess Cooper's (Julie Roberts) teenage daughter Carolyn (Zoe Graham) was brutally murdered in 2002, ex-FBI agent Ray Kasten (Chiwetel Ejiofor) walks in and announces that he's got a lead on the suspect Marzon (Joe Cole), a police informer at the time linked to a terrorist cell in an LA mosque. Billy Ray's Hollywood update opts for a post 9/11 scenario and LA locked down in a high alert security as the story unfolds in flashbacks as it teases out Jess, Ray and their supervisor Claire Sloan (Nicole Kidman), now a District Attorney in a three character play for personal vengeance.
If you're looking for a tension filled intelligent thriller you'll be disappointed. Hints of a romance slip past with Nicole Kidman and Chiwetal Ejiofor offering a bit of lovey dovey. Forward to the present and a rather wooden Nicole Kidman seems more in tune with one of her TV ads than a tough DA, man in charge Alfred Molina blusters a bit, office politics pop up, Chiwetel Ejiofor goes on a non-thrill suspect chase around LA's Dodger Stadium and if you're eyelids aren't drooping by now Julie Roberts disappears for most of the film.
There's little tension, the cast are wasted and it's plod, plod to the exit. Don't compare it to the original which won the 2010 Academy Award for Best Foreign Language Film.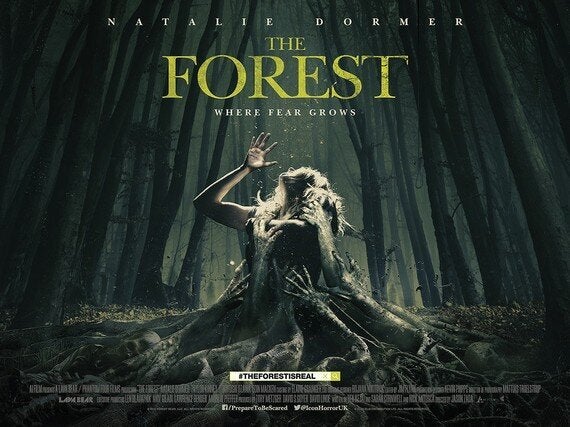 Director: Jason Zada. Natalie Dormer, Eoin Macken, Stephanie Vogt. Horror. USA 2016 93 mins. (15) **
Jason Zada's directorial debut tries for a contemporary supernatural horror ghost story that references the Japanese suspence horror genre but offers a predictable bland walk about with little tension, suspense, scares or horror as night closes in, the spirits make a brief appearance and the heroine feigns a startled look.
Sara's (Natalie Dormer) twin sister Jess, also played by Natalie Dormer has gone missing in the Aokigahara Forest, adjacent to Mount Fuji, which legend suggests holds the Yurei spirits who draw the living into their tortured suicidal realm. Hubby Rob (Eoin Macken) tries to persuade her to give it a miss but Sara flies off to Japan determined to find her twin sister. So it's into the forest with shady expatriate journalist Aiden (Taylor Kinnney), supposedly looking for a story and a forest guide Michi (Yukiyoshi Ozawa) who talks of the spirits that haunt the woodland and legs it at dusk leaving the duo to their fate.
Kineto Shindo's 'Onibaba,' and Hiroshi Teshigahara's 'Woman of the Dunes' show how it can be done - atmospheric landscapes, stunning imagery, hypnotic silences, symbolism, a chilling score, psychological tension and fear, eroticism and a horrifying fate woven into masterful cinema. 'The Forest' remains a long way off.
The Propaganda Game - Director: Alvaro Longoria. Documentary. Spain 2015 98 mins. (15) ***
Fact and fiction, east and west propaganda mix in Alvaro Longorra's video diary of his 'free tour' of North Korea with nods where to go and who to meet with the help of fellow Spaniard, Alejandro Cao de Benos who would give his life for the motherland. Fascinating, bizarre, surreal. The mystery of this enigmatic country remains.
For further FILM and BLU RAY/DVD REVIEWS go to www.film-reviews-and-news.co.uk
Related