'The Lunchbox', a Mumbai fable that's wonderful and 'Calvary', profound and compelling with Brendan Gleeson giving a performance to behold. Two gems in one week.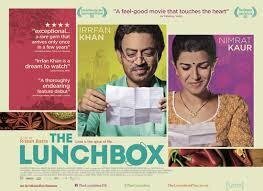 Cast: Irrfan Khan, Nimrat Kaur, Newazuddin Siddiqui
Language: Hindi with English subtitles, English
Country of Origin: India, France, Germany, USA 2013 104 mins.
Premiered at 2013 Cannes International Film Festival
Released by ARTIFICIAL EYE/CURZON FILM WORLD
Saajan (Irrfan Khan), a widowed Mumbai government claims processor nearing retirement opens his lunchbox and his world changes - the dabbawala has delivered the wrong lunchbox. The highly spiced meal's been prepared by a lonely young housewife Ila (Nimrat Kaur) to reignite passion in her emotionally indifferent husband (Nakil Vaid) who's real love is his mobile phone. Saajan's delighted, the food's wonderful and when he finds a note from Ila enclosed with another meal he decides to write back. So begins an exquisite fable of modern day Mumbai.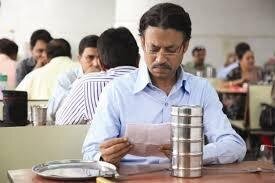 This debut feature from co-writer and director, Ritesh Batra is a delight. Witty and perceptive with wonderful performances from Nimrat Kaur locked in a loveless marriage whose life changes by the dabbawala delivering the wrong lunchbox, Irrfan Khan, remembered as the police interrogator in 'Slumdog Millionaire' brilliantly conveys with every gesture Saajan's bewilderment gradually turning to hidden delight with a touch of melancholy as a multilayered lunchbox reveals its secrets. And Mrs Deshpande (Bharati Achrekar), what a voice, what a character. Living in the flat above Ila, unseen and known as 'Auntie', whose recipes are the secret to the lunchbox and Newazuddin Siddiqui as Shaikh, Saajan's future replacement who's a wonder to behold.
Michael Simmond's cinematography vividly captures the glory and chaos of Mumbai, a city in a state of change but the star of this wonderful fable is the multilayered lunchbox placed at the end of Saajan's desk each day by the dabbawala.
This is why I love cinema - wonderful.
Released by Artificial Eye/Curzon Film World 11th April 2014 in UK cinemas.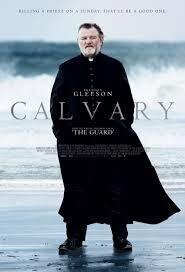 Director: John Michael McDonagh
Cast: Brendan Gleeson, Chris O'Dowd, Kelly Reilly
Country of Origin: Ireland, UK 2014, 100 mins.
Winner Best Film and Best Actor Brendan Gleeson Irish Film and Television 2013 Awards
Now why would an anonymous member of his parish threaten the life of Father James (Brendan Gleeson), a kindly and virtuous priest during confession ? It doesn't seem to deter Father James from administering to his Sligo congregation with their tangled histories while attempting to reconcile with his daughter (Kelly Reilly) - he took up the priesthood after the death of his wife. Does Father James know who wants to kill him and as the day approaches will he have the courage to face crucifixion on the beach?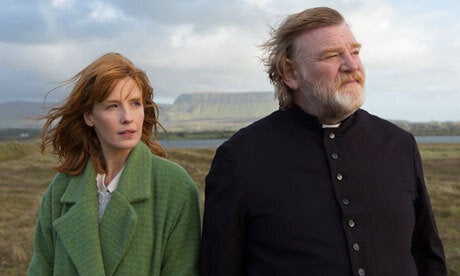 Brendan Gleeson is magnificent as Father James with a collection of 'unusuals' (or are they?) in his parish that you suspect would always be found in a remote parish on the Sligo coast - the butcher (Chris O'Dowd) whose wife cheats on him and carries a black eye, the squire (Dylan Moran) with a touch for the money, the medical man (Aiden Gillen), atheist and coke snorter. It's a mixed bunch of crazy characters on the rocky Sligo coastline. And the day approaches for the long walk to the beach.
The black humour, the wild beauty of this part of Eire, Brendan Gleeson's towering presence which is something to behold and the 'characters' makes 'Calvary' a joy.
Released by eOne 11th April 2014 in UK cinemas