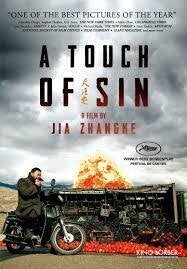 Cast: Wu Jiang, Luo Lanshan, Li Meng, Wang Baoqiang, Tao Zhao
Language: Mandarin, Cantonese and English with English subtitles
Country of Origin: China 2013 133 mins.
Press reports and social media have revealed periods of localised unrest in China with street violence and deaths.
'A Touch of Sin' links together four overlapping stories based on recent reports in the Chinese media.
Dahai (Wu Jiang), an angry ex-miner from Shanxi revolts against the corruption and profiteering of the village leaders, Zhou San (Wang Baoqiang), a migrant worker visits his family for the New Year and knows the power of the gun, Xiao Hui (Luo Lanshan), a young factory worker drifts from job to job trying to improve his life and Xiao Yu (Tao Zhao), a receptionist at a sauna reaches breaking point when a rich client takes her for a prostitute and attempts to rape her.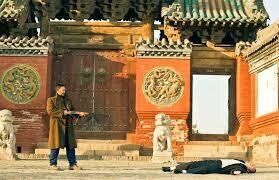 China, the economic powerhouse with a thirst for dominance and a place at the top table of power politics is in a state of unprecedented change. With change comes the emergence of a super rich elite and the liquidation of state assets. The new elite with the obvious expressions of new found wealth are aloof and oblivious to the needs of the majority. With internet access nothing can be hidden. Envy and resentment create the potential for violence which leads to a portrait of despair.
From the breathtaking opening sequence coupled with Yu Lik-Wai's magnificent cinematography, to the sudden bursts of Tarantinoesque violence which pepper each interlocking story, Jia Zhangke presents a brilliant and brutal portrait of modern China.
Overly long and unsettling but a visually stunning, memorable and utterly compelling movie.
The original title 'Tian Zhu Ding' translated means heaven !
Released by ARROW FILMS 16th May 2014
Follow film reviews at: www.film-reviews-and-news.co.uk