The highly acclaimed 'The Killing', The Bridge' and 'Borgen' have captured the imagination.
Now Van Veeteren, the cynical, jazz-loving Nordic Noir master detective has retired to his antiquarian books. But for how long?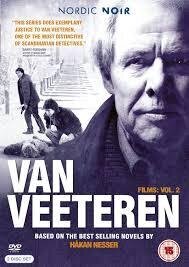 Directors: Daniel Lind Lagerlof, Richard Petrelius Cast: Swen Wolter, Eva Rexed, Thomas Hanzon, Lars-Erik Berenett, Ulf Friberg Genre: Drama Country of Origin: Sweden Language: Swedish with English subtitles 265 mins. Rating:****
It's not a question of what shall I do on a Saturday night. You fill your wine glass, settle into a comfortable chair and watch the third series of Borgen. That's the pull of the Bafta winning series that led on from the massive success of 'The Killing' and 'The Bridge'. Add 'Wallander', the Scandinavian backdrop and a bit of personal Nordic angst and it's winners all the way.
Van Veeteren, the master detective has returned. Based on the best-selling crime novels of one of Sweden's most popular mystery writers, Hakan Nesser, and set in the fictitious city of Maardam, a country that could be anywhere in Northern Europe, the series follows the murder cases of retired Chief Inspector Van Veeteren (Swen Wolter) and his two crime squad proteges, Munster (Thomas Hanzon) and Ewa Moreno (Eva Rexed).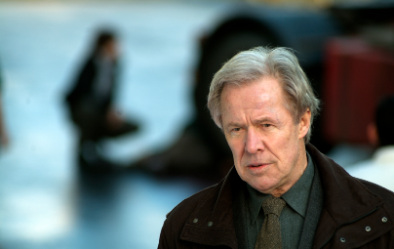 Van Veeteren is a cynical, grumpy jazz -loving philosophical detective with an intuitive feel who enjoys beer, chess and antiquarian books. It's not an up-market Volvo and glass and chrome domestic bliss for Van Veeteren. He drives a battered old Peugeot 504, is divorced with two children, Jess and his estranged son Erich whose drug abuse and history of crime maybe in part a result of Van Veeteren's obsessive commitment to his work and the apparent glamour of the job hides a loneliness. Will the world of antiquarian books bring peace and harmony to Van Veeteren?
Van Veeteren can't and won't let go. It's retirement in name only and Munster and Moreno will consult the master detective in their investigations. It's what he wants and what he gets.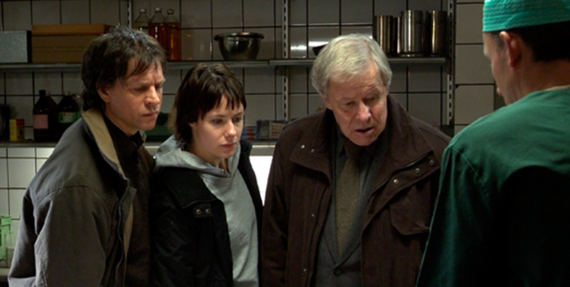 It's a great watch with good story lines and Swen Wolter's made for the part carrying his angst and intellectual vigour to doggedly poke his nose into his proteges cases. Why bother with TV repeats when you can get an angst ridden, intuitive jazz and antiquarian-loving master detective in his 60s driving a battered old Peugeot who can't let go.
Released on DVD by Arrow Films 25th November 2013
Popular in the Community