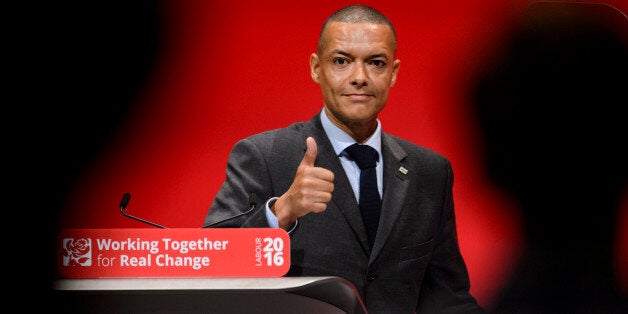 Theresa May's creation of the Department for Business, Energy and Industrial Strategy (known by its unpronounceable acronym, BEIS) in one of her first acts as Prime Minister, was a move whose significance was on a par with the appointment of the 'three Brexiteers' in the Prime Minister's initial reshuffle.
BEIS brings together in one department three of the major challenges of our age. First, salvaging the tarnished reputation of too many business, which, still recovering from the 2007-9 financial crisis, have been further damaged by high-publicity corporate scandals at BHS and Sports Direct. Second, as if our dysfunctional energy markets, lack of long term investment, and the crippling energy bills that result are not challenge enough, in collapsing the old Department of Energy and Climate Change into BEIS, the Prime Minister gave the Department responsibility for tackling climate change, arguably the biggest threat facing humanity today.
Finally, the inclusion of industrial strategy gives the Department prime responsibility for fixing our economy's long-term problems - stagnant productivity and wages, a chronic balance of payments deficit, and severe regional inequalities.
Uniting these issues under one department might have helped to galvanise action. But, as Alexander Temerko, who donated over £400,000 to the Conservative Party between 2012 and 2016, has laid out in an extraordinary blog piece, action has been sorely lacking. In the article on Conservative Home, the house magazine of the Conservative Party, Temerko said:
"the right things have been said, everyone has got excited, but nothing has really happened yet. The Department for Business, Energy and Industrial Strategy and the Minister in charge just do not seem to be up to the task"
As the "Minister in charge" - Greg Clark's - opposite number, I meet him regularly across the Commons and have a front row seat from which to assess this claim.
So far, we have seen a heavily watered down corporate governance green paper, that abandoned the flagship promises on which Theresa May had hung her new identity as a friend of working people. Yes, Philip Green was an outlier, but one borne of a corporate culture in which making a quick buck often takes precedence over long-term investment. Where hostile takeovers and asset stripping have become too common. But the Government Green Paper ignores these deeper issues in favour of a few token gestures. It might marginally improve the image of business, but no more.
Our energy market remains broken. Rumours that the Autumn Statement would contain measures to help households manage energy bills through the winter months turned out to be unfounded. On the rather bigger question of the impending climate crisis, the Government is a long way from meeting its commitments under the fourth and fifth carbon budgets, and is yet to publish its latest carbon plan.
The welcome news that Nissan will continue investing in Sunderland was widely welcomed. However, it was tarnished by speculation about what the Secretary of State offered them to do so. From other car-making factories and manufacturers, whose access to crucial export markets are similarly threatened by Brexit, through our beleaguered and neglected steel industry, to - even - London's once-pampered financial sector, businesses across the country have understandably asked why they do not deserve the same assurances as those given to Nissan. The Government's refusal to tell the OBR whether the Nissan deal incurred any liabilities means it will be some time before we know the price paid for Nissan's commitment. Meanwhile, every other business in the country waits to find out when the elusive industrial strategy green paper will be published. Referred to frequently by Greg Clark a few months ago, he has conspicuously dropped all mention of it in his more recent appearances in the Chamber.
In light of all this, Temerko's attack is surprising more for being made in such a public fashion than for its content. The very magnitude of the challenges on BEIS is tasked with sets it up to be a standalone government department, one that, by mobilising a broad coalition of business, trade unions, and the public, is able to guide our economy, and society, out of this period of instability. Currently, it seems, the department is not even functioning as an average one.
It is natural for an opposition to make hay when a Secretary of State is turned on by one of their own. But I outline these shortcomings with more concern than glee. Ultimately, if BEIS fails in the historic tasks Theresa May has given it, we will all pay a heavy price.
I took this job committed to working with Greg Clark to drive his Department's work forward, while performing the important task of scrutinizing its content and holding Government promises to account. It is a thankless task to scrutinise nothing.
In my two months as Shadow Business Secretary, I have made a promise that 60% of energy will come from low carbon or renewable sources by 2030 the first plank of Labour's industrial strategy. Meeting this target will not only get us back on track to meet our climate commitments, it will also cultivate industrial strength and competitiveness in global markets for green technology, creating good jobs and rebalancing the economy towards our regions. To deliver, Labour have offered a New Deal for business, a promise to provide the support and environment businesses need to constructively deliver our industrial strategy.
This is an agenda that embraces the responsibility upon BEIS's shoulders, and treats its three components as an opportunity rather than a burden. It is an agenda that merits the excitement that surrounded the department's creation, as so aptly described by Temerko.
Clive Lewis is the shadow Business, Energy and Industrial Strategy secretary, and Labour MP for Norwich South