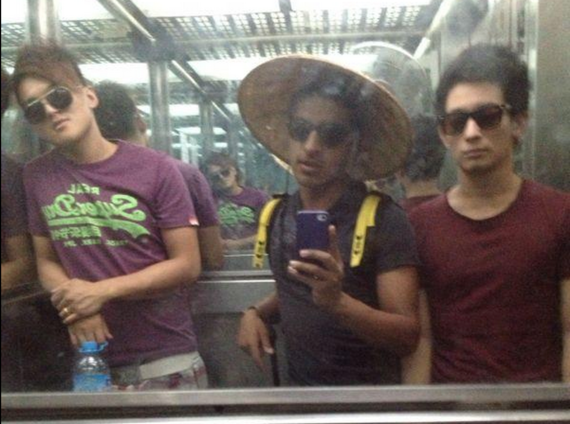 Over the past few months, my friends and I have been trying to find a three bedroom flat with a budget of £2250 pcm in East London. £2250 pcm works out at £750 per month per person, excluding bills. This works out at £9,000 per person per year, which is an extortionate, but reasonable amount for London. Our requirements for the flat are rudimentary - three double bedrooms and a lounge, between Zones 2 and 3 - but yet, it is proving to be a task that even The IMF would struggle with.
In a city that is constantly under renovation, reeling in FDI through property developments, London appears to have an abundance of flats available. The supply of edifices almost seems to be excessive. However, there are only a select few who fit the criteria for living in these flats, leaving the rest of us to face homelessness or destitution. This makes London a place where anything shy of £2000 per month for a 3 bedroom flat might as well be Monopoly money.
Six months ago I was in a similar position, trying to find a single room. At the time, the task seemed daunting as not only did I have to find a place that met my requirements, but I also had to fulfill the requirements of the current tenants who I would inevitably be living with. This process involved bonding with the current tenants and proving by proving my worth - what qualities could I bring to the household? Have I had experience in living with other people before? If so, why did I leave my last residence? What interests me in this property? Indeed, what was designed to be a friendly introduction became a competitive interview process, through which I'd be competing against similar prospective tenants who were equally as desperate to unearth the rare gem of a suitable, albeit extortionately priced room in London.

Having eliminated the 'interview' process, I presumed that finding an entire flat would be much easier. Oh, how wrong I was. The flat hunting process was broken down into 10 stages:
Armed with only our tastes and our budget, we delved into the realms of Rightmove, Zoopla and Prime Location. We then booked a few viewings for properties that had potential. Our budget that started out at £1,800 pcm seemed reasonable - we had saved up a bit and were ready to splash out £1,800 for a good flat. We were paying less than £1,000 pcm for our place in Nottingham.
Photos can lie. We slowly realized that we were too easily lured in by the photos shown on the web. It is remarkable what one can do with a good camera with a good camera angle. Many hours were wasted viewing properties that simply did not match our criteria, despite their photogenic appearances. We can do so much better than what we've seen. Our money can surely buy us more than this.
3) The Realisation Factor
£1,800 pcm isn't much. In fact, it's nothing. It can barely afford us an ex-council flat in zone 3. We're going to have to loosen our purse strings. £2,000.
Armed with £2,000 pcm, we set off again, hoping to catch better properties that were closer to central London.
Our ideal move in date was September. As prepared and organized people, we began our search in June. However, most of the properties that were appealing were only available now or about a month away. We thereby decided to delay our search until July/August.
A trend began to appear - the properties that were listed the longest tended to be un-let for a reason. This meant that we had to constantly keep on refreshing our search engines to keep updated with the latest properties that hit the market. Those that were even slightly worth their salt went instantly.
September turned out to be the worst month to be looking as thousands of people are looking for residence to align with the start of the academic year. To be fair, one of our tenants is a student, so it's kind of his fault we're in this position. Thanks for that.
All the places within our budget are terrible and aren't available until October. Panic. As a sign of desperation, we loosened our purse strings again - £2250. This is the absolute limit.
9) The Desperation Factor
What about that flat that we saw last month? On hindsight, that one wasn't that bad! At least that one had a dining table... Let's ring that agent again and see if it's still on the market.
We're running out of time! My current tenancy ends soon! Quick, make an offer they can't refuse! Shit they refused.
At the time of writing, we have made a few offers that are still pending. Our ideal move in date is September 1st 2015, so we are running out of time. We are still keeping positive, but as victims of the flat hunting trauma, we can certainly tell you that if you are looking for a flat in London, prepare yourself for a rollercoaster of emotions!
If you've had similar experiences, let me know in the comment section below!