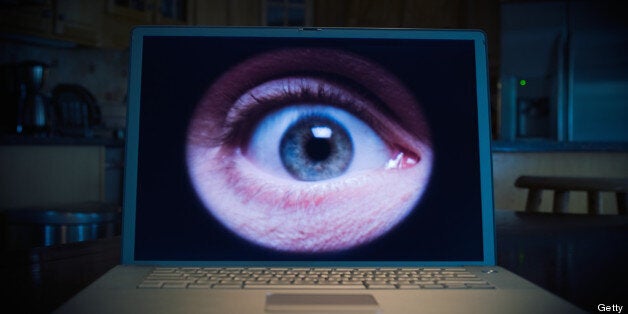 The current Prism debate has firmly moved privacy and personal data issues right up the public agenda. Big news stories such as this are changing the way in which people think about these topics or indeed propel others into thinking about them for the first time. Consumers are increasingly wanting to know 'how' answers to questions such as how their data gets used, how companies use personal data to target their online advertising and what exactly they signed up to in the T&C's.
So personal data is very much on the agenda but have brands really understood the implications? We have always been aware of the potential for negative publicity when things go wrong, like security breaches, but it is only recently that we have started seeing the flip-side. Brands can actually accrue good publicity and custom for handling personal data and privacy issues well. Perhaps it is not a straight hygiene factor anymore, getting it right can also be good for business.
For a long time these issues remained part of a somewhat theoretical debate, particularly in commercial companies where they are frequently relegated to back office compliance functions. But now companies are starting to get wise to the business benefits that can accrue to making a virtue out of the way they treat personal data. Perhaps the most vigorous of these is Microsoft with its Scroogled campaign, criticising Google for the way it claims they handle personal data.
And Microsoft is not alone, a raft of companies are starting to see possibilities in differentiating themselves by the way they handle privacy issues. For example, Mozilla is planning to trial the blocking of third party cookies by default on its Firefox browser unless they are from a site that the user has visited previously. BT has long offered visitors to BT.com different levels of cookie access, allowing them to change their own settings and showing the trade-off that this then entails in their onsite experience.
It does seem that companies such as these are tapping into an increased awareness of these issues by consumers. In a recent GfK study among UK consumers it was found that an overwhelming 88% of consumers said they considered it important to understand how their personal data was used and shared by companies. Further, most consumers would like to have more control about the way companies use their data. But perhaps most importantly, a staggering 86% of consumers said they were more likely to give their business to companies that they trust are going to use their data appropriately.
And new services are now appearing which take full advantage of consumers' growing interest in these matters. So, for example, AVG technologies, best known for their anti-virus software, have recently acquired Privacy Choice - a service which allows consumers to monitor what personal data websites are collecting and using as well as controlling privacy and 'Do Not Track' settings. MyPermissions is another service which allows consumers to set up a dashboard that allows tracking of which apps have access to potentially sensitive personal information (such as Facebook), giving the opportunity to stop access. So, we are starting to see the rise of companies that allow consumers to take more control of the way in which their personal data is used. A niche activity today possibly, but the current environment feels as if this is something that will continue to grow.
But perhaps these developments are leading to a new place for the way we manage our personal data. To quote Intel's 'WeTheData' campaign, we may be about to see individuals 'retain more control over their personal data, collaboratively discover its value and directly benefit from it'. And certainly this is what Personal Data Stores are banking on, companies that are springing up to allow consumers to collect and manage their own personal data. Personal Data Stores make more explicit the value exchange between the nature of services offered and the personal data consumers provide. So currently an app may need to access your location data and address book to be able to personalise services to meet your needs and provide a better service. However, this is often not spelt out by the service provider or indeed understood by the consumer. Personal Data Stores instead allow consumers to set out in advance what information they are willing to share with different apps so there is greater clarity about the value that is being exchanged.
Personal Data Stores can also collect and manage data from brands, such as information about their phone habits and spend. Consumers can then choose how they wish to share that information. So if a consumer wants to find a new tariff they may choose to make their transaction history available to see who can offer the best deal. Or perhaps they may make their home heating and location details available to allow companies to sell them new services that save them money, ensuring they are not heating the home when they are out and about.
This vision of a very different business environment may appear far-fetched but it has in fact been made a lot easier by the government's recent midata legislation which requires brands to make personal data available in a 'portable, machine readable format'. And the EU are giving legislative issues further prominence with General Data Protection Regulation that is intended to give consumers more control over their data.
A new era in personal data and privacy seems to be emerging, one in which there is a greater collaboration between businesses and consumers. In the short term this may be due to big news stories such as Prism driving fear - consumers are increasingly worried about the way their personal data is being used and therefore want more control. But in the process consumers may start to find new ways of using their data and brands find new ways of differentiating themselves in this area. One thing's for sure, personal data and privacy are no longer backroom issues but a key strategic issue for brands.