After a very exciting end to the first leg of the Volvo Ocean Race, Team SCA has finally docked in Cape Town for some much needed 'down time'.
As the girls take time to reflect on an eventful three weeks, Sally Barkow was approached by the UK Bodyform team, who told her about their 'Live Fearless' campaign in support of Team SCA's challenge, which encourages and inspires women to say 'yes' to life. Bodyform asked Sally to tell us how she, and the other sailors on board, are living fearlessly...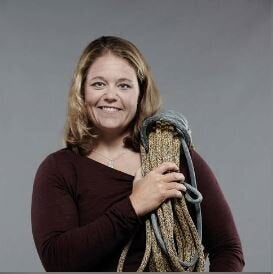 "Being part of Team SCA, is to be a part of something more than just yourself."
Date of birth: Jul 10, 1980
Position: Driver/ Trimmer
Which woman has inspired you most in your life? My mum - she pushes through no matter what
Why do you like sailing? Competition and the excitement and focus while racing
The first leg is a tough time for the ladies. Sleep deprivation is rife, food is starting to run out and morale is running high and low like a rollercoaster. Now Team SCA are safely in Cape Town, the girls are thinking back to when they cast off from Alicante.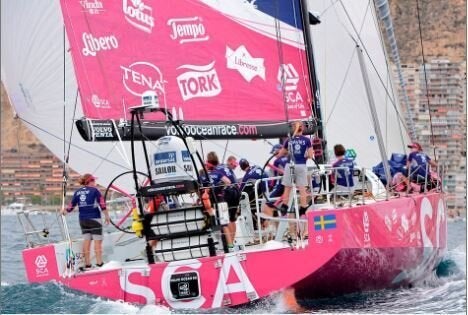 Back then, the idea of being at sea for three weeks was a daunting prospect. But now, those nerves, the little butterflies and the kind you lose sleep over, are long gone as the team settled into life on the open sea.
The girls had to endure three weeks without a shower, three weeks with only a few changes of clothes and three weeks without chocolate and ice cream (perish the thought!)
However, with a substantial distance between them and the front of the fleet just a few days before they docked, it was all too easy for the girls to think about what the other teams were doing.
In situations like these, it is paramount that Team SCA stay confident and pull together. And for the girls, it translates into seizing the day and living for the moment - for them, it's all about carpe diem.
This is something that Sally knows all too well. "It helps really being in the moment, one day at a time, If you don't put any mental limits on yourself then you can just keep going for much longer"
And the biggest lesson she's learnt so far? It's sailing with the conditions you have, and doing the ultimate best with them.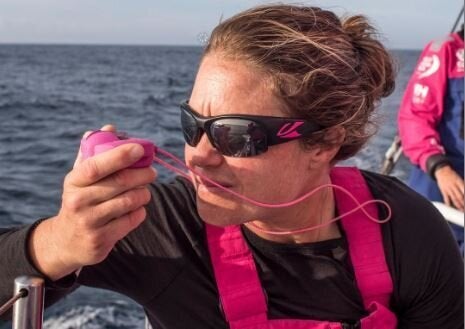 It's not thinking about the next and preparing the sails and boat for what MIGHT happen because you can become slower. Out at sea, Team SCA has to confidently deal with today. It's all about staying positive, living fearlessly and always remembering that it is anyone's race.
Join the conversation with @Bodyform on Twitter using the hashtag #LiveFearless