Bacterial meningitis affects around 3,400 people a year in the UK and Ireland. It kills more small children than any other infection, with young adults also high risk, but people of any age can catch it. Globally meningitis kills around 1,000 people every single day.
In the UK and Ireland around 10 people contract meningitis or septicaemia every day. One in 10 of these people will die and a quarter of those who survive are left with life-altering after-effects ranging from deafness, blindness, epilepsy and mental impairment to multiple amputations. The estimated life-long costs to the UK Government of someone severely disabled by these diseases, is £3million - £4.5million per person.
Moving photographs of meningitis survivors getting on with their lives were launched yesterday in a new online exhibition called Focus on Meningitis. The exhibition, created by the international charity Meningitis Research Foundation (MRF) is a mixture of professional and amateur photographs and marks the charity's 25th anniversary this month.
MRF Chief Executive Christopher Head says: "Meningitis and septicaemia strike fear in the hearts of parents and medical professionals alike. They are frightening diseases which can kill or seriously disable in a matter of hours.
"We were founded in 1989 to help find solutions, spread awareness and support those affected. We are proud of what has been achieved in that time, cases in the UK and Ireland have halved. But these diseases still affect thousands of individuals and their families every single year. Focus on Meningitis captures some of their remarkable stories. Stories we believe should be shared."
Inspirational Paralympians
The virtual exhibition includes specially commissioned photographs of Paralympic Gold medallist and World Champion Jonnie Peacock, who became an MRF Patron in 2012. He lost his right leg below the knee to meningococcal septicaemia when he was five years old in October 1998.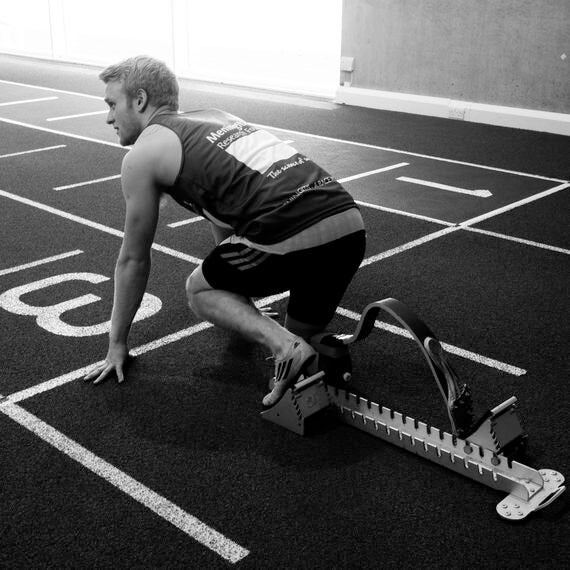 Paralympic hopeful Diana Man contracted MenB aged 25. She lost both legs and some fingers on both hands. She presented equestrian events for Channel 4's TV coverage of the London Paralympics 2012 and hopes to take part in the British team in 2016. Her riding legs and special cuff to hold the reins have enabled her to continue pursuing the sport she loves.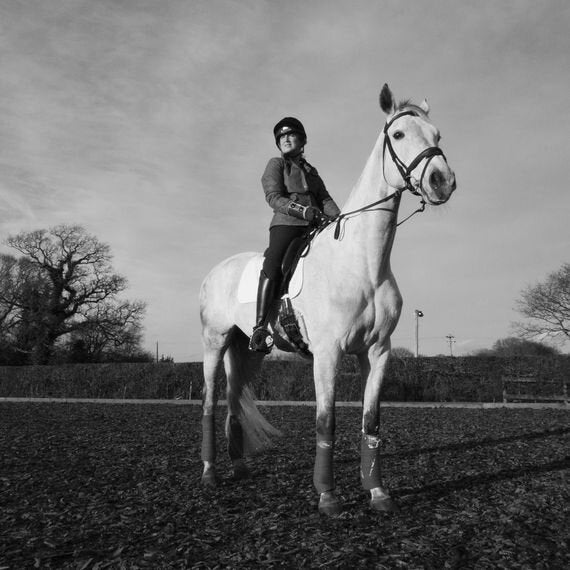 (Photo credits - Giulietta Verdon-Roe)
Milestone Days category captures special events in the lives of meningitis survivors. This photo shows Maisie Catt's first day of school. Maisie lost both her legs to MenB when she was five months old.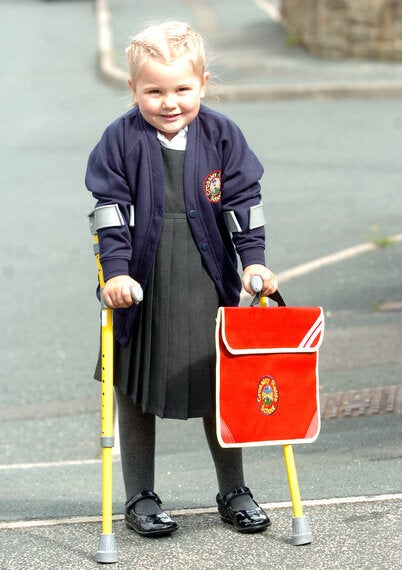 (Photo credit - Courtesy of Daily Mirror)
Another image shows Robbie Jones learning to swim. Robbie was 21 months old when he contracted meningitis. A year later he walked his mum down the aisle, and in September 2012 he handed MRF's Counting the Cost petition into No.10 Downing Street.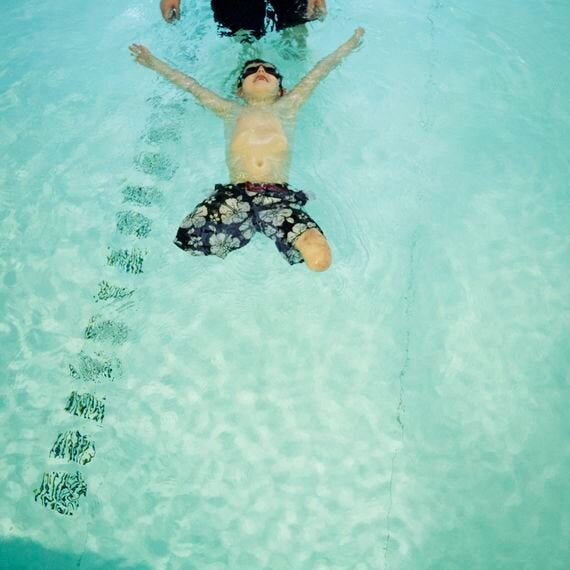 (Photo credit - Giulietta Verdon-Roe)
This category focuses on MRF's charity day in Liverpool with amputee children, a rare chance for children with amputations to play with other children with limb loss. This image shows Sofia Crockatt, MRF's first Junior Ambassador, giving her new friend and team member April Chadwick a big, celebratory hug.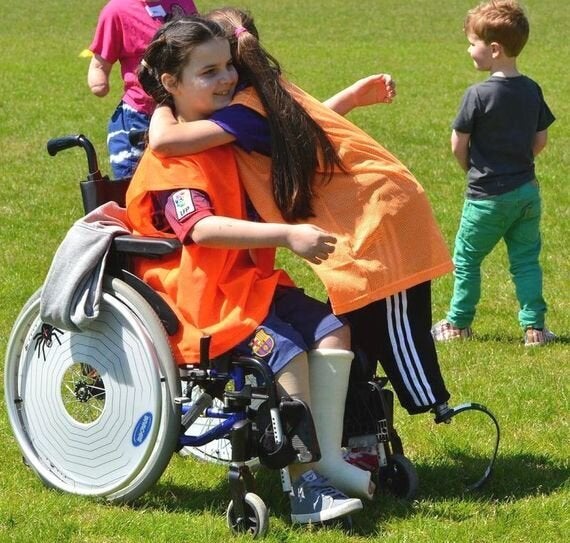 (Photo credit - Robert Eagleton)
This section features images uploaded to the site by some of the charity's 16,000 members and supporters. Identical twins William and Edward Bright, aged 14, are both meningitis survivors. William contracted meningitis at 13 months, and made a full recovery. In 2007, Edward contracted a rare strain, group Y meningococcal septicaemia, leading to multiple amputations. The twins have recently had a problem resolved for them. For seven years Edward's prosthetic legs have meant he was smaller than his brother, but a brand new pair of legs with an extra six inches, ensure they can look one other in the eye right now!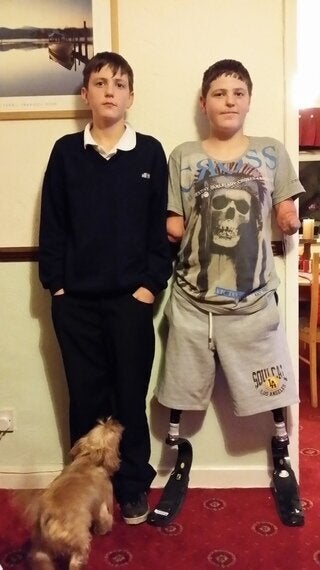 MRF was founded on 16 May 1989 to fund research, spread awareness of the diseases and support those affected. It has invested £17million in 140 research projects since 1989 and distributes around 1m pieces of awareness and symptoms information to health professionals and the public every year. It also promotes awareness information and personal experiences of the disease online at www.meningitis.org
Thanks to the introduction of vaccines for Hib, MenC and 13 strains of pneumococcal meningitis and septicaemia, the charity has seen cases of meningitis and septicaemia in the UK and Ireland halve in the last 25 years. It expects further lives will be saved when the long campaigned-for vaccine against MenB is introduced into the UK's infant immunisation schedule.
Follow the Meningitis Research Foundation on Twitter at: @M_R_F