The new secretary of state for the Department of Media, Culture and Sport has a broad remit covering cultural and artistic heritage, as well as tourism, sport and the creative and telecoms industries. Given this, there will be lots of competing demands on the new Minister's time.
Although the future of the BBC is likely to be the most high profile part of John Whittingdale's portfolio; technology - as a job enabler and creator - will no doubt also be a key priority.
Here's my take on the top five tech issues likely to be sitting in the ministerial red box:
1. Broadband - The coalition government set targets for 99% superfast broadband coverage by 2018, and for the UK to have the best superfast broadband network in Europe by 2015.
These efforts are on-going, but attention also needs to be focussed on our global position, alongside bringing modern day connectivity to rural environs. Statistics released in March by Akamai ranked the UK 18th globally for internet speeds, impacting digital content consumption and creation.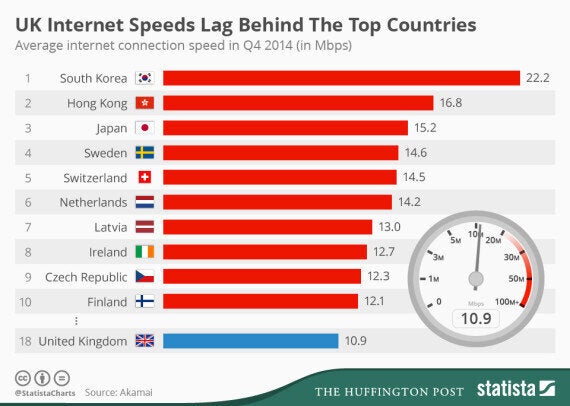 2. Future infrastructure needs - from 5G, which could deliver download speeds 65,000 times faster than typical 4G connections, through to faster broadband connections, (South Korean based SK Broadband has plans for a 10Gbps broadband service, enabling you to transfer 1GB of data in 0.8 seconds).
DCMS needs to work with telcos, regulators and others to ensure that the UK economy is not left in the digital slow lane.
3. Single European Digital Market - Earlier this month, the European Commission set out a series of initiatives designed to create a Digital Single Market for Europe. It is a move fraught with difficulty given the differences in markets, language and consumer behaviours. For the UK's burgeoning tech and digital content sectors perhaps the biggest concern will be the impact of any in/out referendum and negotiations around freedom of movement for EU citizens? Businesses will be concerned about the potential impact on expansion plans and access to top-European talent.
The main dilemma for John Whittingdale is whether he should intervene, for example by encouraging more BBC funded support, or let market forces prevail. More importantly, there's a wider philosophical question of whether policy interventions should be focused on broadcasting and older technology, or if such moves should be used to help drive digital take-up, with services like Local TV being delivered solely via broadband and IPTV.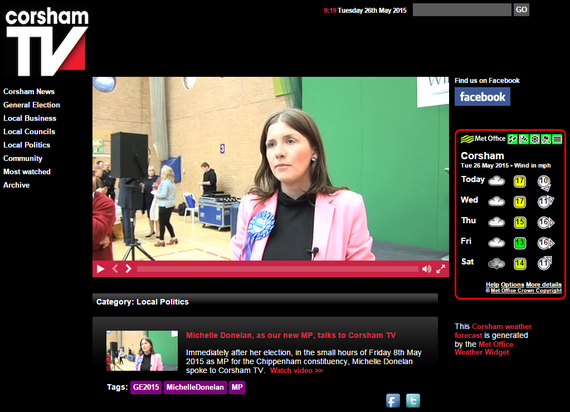 Local TV services like Corsham TV can already be found online
5. Tech taxes - Although outside of his remit, the Secretary of State will have strong views about on moves to tackle the tax status of major tech companies like Google, Amazon and Facebook.
All in all, it looks like a pretty busy summer for the new secretary of state...