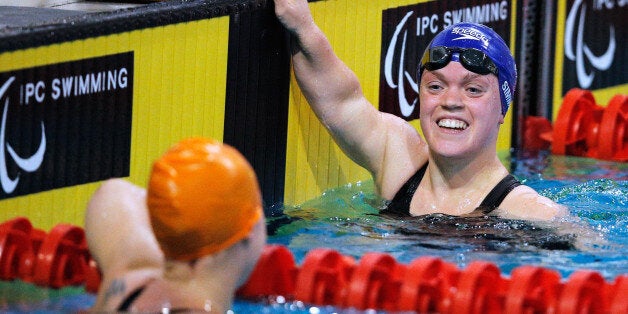 The eyes of the world are back on Rio again for the Paralympics and, despite the well-publicised issues in the run up to the Games, it's proving to be a truly momentous event full of amazing successes by Team GB.
In addition to being a fantastic spectacle, the Paralympics are important because they challenge perceptions of what disabled people can do. There are still many people who think disabled people are far more limited than they are, that they need constant care or are unable to do the simplest tasks. So seeing disabled people achieving incredible things in such a well publicised event like The Paralympics can be a great way to educate the public about what having a disability is actually like.
A good example of this is a survey by the Office for National Statistics in 2014 that found more than two-thirds of people thought attitudes towards disabled people improved following the London 2012 Paralympics. 68% of the almost 10,000 people surveyed believed this, although the number of disabled people who held this view was lower at 56.1%, which just highlights the impact a successful Games can have. Sophie Christiansen, who won three Gold Medals in equestrian events in London 2012, said of the findings:
"London 2012 not only inspired a generation, it challenged the ideas of a generation about what disabled people were capable of. Just because we might be a bit different does not mean we should be looked at any differently. We all have unique talents and deserve the opportunity to fulfil our true potential."
However, although the Paralympics undoubtedly has a lasting positive effect on attitudes, the fact it only takes place once every four years means there will always be a limit on the good it can do. Sport can be a wonderful way to break down barriers and there are numerous examples throughout history that highlight sport doing social good, and the positive effect of the Paralympics shows that we can use disability sport to help change attitudes. So moving forward we really need to work harder to make disability sport more prominent during non-Paralympic years.
Obviously this isn't just a Paralympic issue either. During the Olympics you often see people Tweeting about how much they enjoy sports like gymnastics or handball and wish they could watch it more regularly rather than the constant stream of football, football, football, rugby, football, football, cricket, football. It's sort of a self-fulfilling prophecy though, because if more people watched it then it would be on more. The TV companies don't care which sport is on TV, they just care that people buy their packages. The football is on so much because people watch it and spend money on it, meaning they sell more ads and then more football gets put on TV which means more people watch it again and so on.
So the simple way to get more coverage for these sports is to make a bit more of an effort and watch them. Then gradually as businesses see the interest rising in disability sport they'll start pumping more money in and it'll become more convenient to watch. Obviously the issue right now is it can be difficult to find out how to watch these sports, so here are a few examples of how you can watch and support disability sport after the Paralympics.
Wheelchair Rugby is an amazing spectator sport. It's fast, aggressive and exciting (there's a reason it's nickname is 'murderball'), so even if you don't know much about the rules it's an incredible experience. There are numerous chances to go and watch the national tournaments for free, such as at the Walsall Sports Arena on the 29th and 30th October and the 26th and 27th November. Last year's inaugural World Wheelchair Rugby Challenge was also shown on ITV, so the championships following the Paralympics hopefully will be too.
Alongside the Paralympics, we often see and hear more about Wheelchair Tennis during Wimbledon when the matches are televised on the BBC. All the other Majors in tennis (U.S. Open, Australian Open and French Open) also have wheelchair categories which means it is one of the easier disability sports to follow. There is also a yearly Wheelchair Tennis Masters tournament, which this year is being held in London at the Lee Valley Hockey & Tennis Centre in the Olympic Park from the 30th November to the 4th of December. So if you want to support Wheelchair Tennis that would be a great place to start. The tournament was also broadcast on YouTube last year, so if you can't make it to London you can follow it on there.
Visually Impaired Cricket
Visually Impaired Cricket isn't in the Paralympics, but it is one of the most prominent disability sports with clubs all around the country. Obviously we're getting towards the end of the summer and therefore the cricket season, but there's still time to catch one of the biggest events of the year, the BCEW David Townley Memorial Twenty20 Cup Finals Day. This will be held on the 24th September at Wolverhampton Cricket Club and promises to be a fantastic day of action.
These are just three examples, but if you're watching something during the Paralympics and find yourself incredibly engrossed in the action, take a minute to do some research. Find out if there's a team near you or if there's a way to follow and watch the athletes online after the Paralympics. With the level of technology we have in everyday life we can even help spread disability sport ourselves, as you can set up a commentary or livestream with a phone and some Wi-Fi!
Obviously big improvements won't happen overnight. The Paralympics have been held for over fifty years and there are still numerous issues in regards to them being considered equal to the Olympics. It also ties into much wider issues regarding perceptions of disabled people and the visibility of disabled people in the media and day to day life. However, in this instance there is definitely something we can do to help, and all it involves is going to enjoy some fantastic sport.
So in a few months time when all that's on TV is football, remember there is something simple you can do to help. There's no point complaining if you're not making an effort to improve the situation.