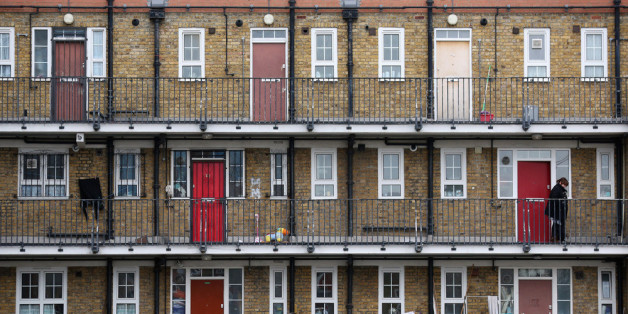 There is no inequality that burns brighter than the deep injustice that consigns children from deprived backgrounds to poorer health than their more affluent peers.
Nine children in an average classroom of thirty grow up in poverty. They will be less healthy at every stage of life, until the end of their days. Government figures published today reveal that 4 million children are growing up in poverty. All of society, from those in public service, healthcare professionals, the third sector, and those who serve in Parliament, have a duty to do right by all children.
Throughout the 20th Century, the UK secured world leading improvements in child health with the NHS and innovative medical research, the envy of the world. That is no longer true today.
This is well understood by children's doctors and the Royal College of Paediatrics and Child Health. Having analysed the evidence, the recent report on the State of Child Health from the Royal College of Paediatrics and Child Health concludes that the UK is falling behind European neighbours. The report is clear in showing the continuing link between poverty and poor health. Across almost every indicator, children from deprived backgrounds face much worse health and wellbeing than their better-off peers.
Science has clearly shown that what happens in infancy shapes a large part of a child's future life course; the bottom line is that inequality, and the injustice that flows from this, begins in the womb. Therefore it is of great concern that the health of deprived children in the UK is among the worst in the developed world.
The UK now suffers from higher child mortality, obesity and ill-health rates, than much of Europe. Over 4,000 infants, children and young people in the UK die every year. Many of these deaths are avoidable, particularly among adolescents. Across all age groups children who live in poverty are less likely to survive than their better-off peers. One third of 11 year-olds in the UK are overweight or obese, with four in five of them likely to become overweight as adults. The most troubling finding is that these stark inequalities in child health have widened over the last five years.
The number of children living in poverty has to be brought down if the health of the UK population is to improve. The Royal College of Paediatrics and Child Health has made a series of recommendations that warrant the support of politicians across all parties.
Central to this is putting effort to end child poverty at the core of improving public health. A cross-governmental approach, taking child health into consideration in every policy area will be required. That is why it is so concerning to learn of the closure of the once influential Child Poverty Unit which previously coordinated efforts.
Also required is an end to short-sighted cuts that risk preventing children from accessing crucial services. The evidence is clear that reductions to council public health funding weigh most heavily on low-income families.
Child poverty was once central to Budget Day announcements, but a notable absence from the recent budget. It is of great importance that budgets should include an assessment of the impact on child poverty especially now when the Institute of Fiscal Studies projects that over one million more children are likely to fall into poverty as a result of current Government policies.
Child poverty predicts public health; with child poverty projected to increase, the response will do much to shape the future of the UK population.
That sense of national purpose in tackling poverty was witnessed most memorably during the UK's darkest hours. In 1942, in the middle of a world war, the coalition government published "The Beveridge Report" that defined the national mission that would follow in peacetime, to end disease and other giant challenges.
Today, at a moment of greater uncertainty for the UK than at any time since the great wars, ending poverty once again deserves unrelenting effort. Britain's place in the world of tomorrow will be brighter from a focus on child poverty today.
The link between child poverty and their life-long health and wellbeing must be broken. Putting this right should form part of a modern national mission. Sadly children don't have a voice so we believe we have a responsibility to speak on their behalf. A national ambition to end child poverty should be a challenge that unites us all.
Dan Jarvis is the Labour MP for Barnsley Central
Professor Neena Modi is the President of the Royal College of Paediatrics and Child Health