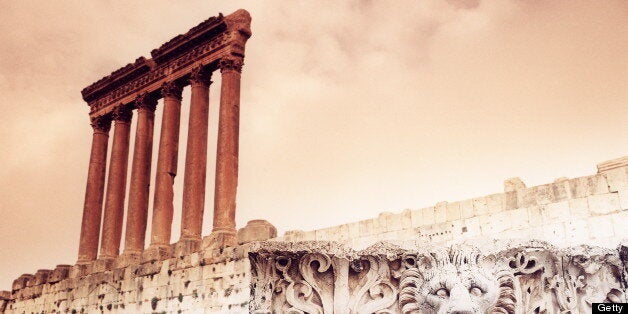 BEIRUT, Lebanon -- Homosexuality is not a mental disorder and does not need to be treated, the Lebanese Psychiatric Society (LPS) stated on Thursday.
LPS made it clear that the statement was in response to allegations of arrest and mistreatment of LGBT people in Lebanon.
"Homosexuality in itself does not cause any defect in judgment, stability, reliability or social and professional abilities," it said.
"The assumption that homosexuality is a result of disturbances in the family dynamic or unbalanced psychological development is based on wrong information."
LPS ruled that "conversion therapy" (Ex-Gay), seeking to "convert" gays into straights has no scientific backing and asked health professionals to "rely only on science" when giving opinion and treatment in this matter.
The statement follows various appearances by medical practitioners on local media, including Dr. Nabil Khoury on prime time TV show, stating that being gay is a disease, which needs to be treated.
Human Rights Watch has recently sharply criticized Lebanon for mistreatment and arrests of LGBT people that included conducting "anal probes examination" to "test" if a person engages in anal sex as "evidence" of being gay, a practice classified as torture by rights groups.
Georges Azzi, the executive director for the Beirut based Arab Foundation for Freedoms and Equality told LGBTQ Nation: "Some of the Lebanese media has been reporting recently that gays have been 'cured' with prayer and therapies, so LPS's statement in this context is very important and welcomed.
"The damage caused by such conversion therapies to its recipients is very severe, so I hope Lebanese psychologists and psychiatrists will adhere to these instructions and desist from administering such harmful and unscientific practices."
"While the World Health Organization (WHO) and many countries in the West declassified being gay as a 'disease', Lebanon is the first Arab country to do so.
"This is an important breakthrough to build on and demand anti-LGBT legislations and practices to desist, both locally and throughout the Arab world and North Africa.
"This achievement should leveraged as an example for change throughout the Arab world, where LGBT people are still classified and treated with harmful 'conversion therapies', including psychological and hormonal treatment."
Related