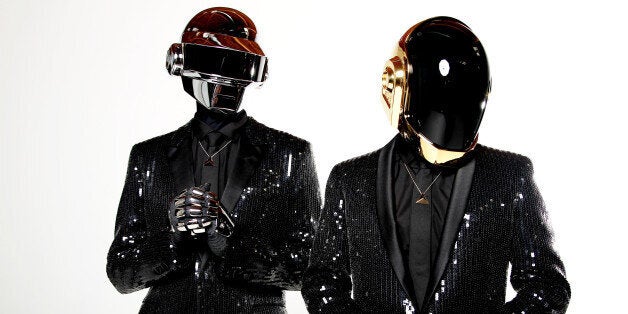 For all the gifts electronic deities Daft Punk have bestowed upon pop music, no track feels quite as iconic or ingenious as Harder Better Faster Stronger.
Released on October 13th 2001 - a time in which the French duo's legendary second album Discovery was still gaining traction - the single was unlike anything that had been come before it.
Fifteen years on from its release and it's hard to think of a dance track that's as prominent in popular culture or influential to modern electronic music.
The track's simplicity is perhaps its greatest trait. Built entirely around Edwin Birdsong's Cola Bottle Baby, a forgotten seventies funk track, Harder Better Faster Stronger's innovative use of sampling feels like a precursor to modern house music.
It comes as little surprise that the likes of Skrillex and Deadmau5 cite the French duo as their greatest influence. Discovery surely stands as one of electronic music's best, most influential records - and Harder Better Faster Stronger is the album's most forward-thinking, innovative track.
The fact that the song uses just one core sample makes it extremely versatile and easy to remix. This accounts for the song's ongoing legacy - since its release Harder Better Faster Stronger has been sampled by the likes of Kanye West, LCD Soundsystem and Black Eyed Peas.
In particular West's Stronger - described by Daft Punk's Guy-Manuel de Homem-Christo as "a true collaboration" between the two artists - also introduced the track to an entirely new audience and arguably stands as the rapper's greatest ever single.
As it turned out, though, no one could remix Harder Better Faster Stronger quite as well as Daft Punk themselves. Released as part of Alive 2007, the mix fused the track with their 1997 single Around The World and won a Grammy Award for Best Dance Recording and garnered perhaps even more acclaim than the original single.
Also impressive is the way in which Harder Better Faster Stronger embraces Daft Punk's robotic personas. Its use of computerised vocals fits Bangalter and de Homem-Christo's masked characters perfectly. It's even possible to imagine a robot malfunctioning to the beat when the track reaches its climax around the three-minute mark.
In short, fifteen years on from its release Harder Better Faster Stronger feels like a landmark single. Long may it play on at dancefloors across the world.