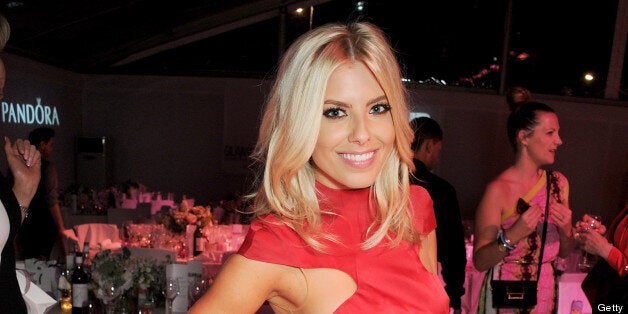 1. Mollie King - 'Back To You'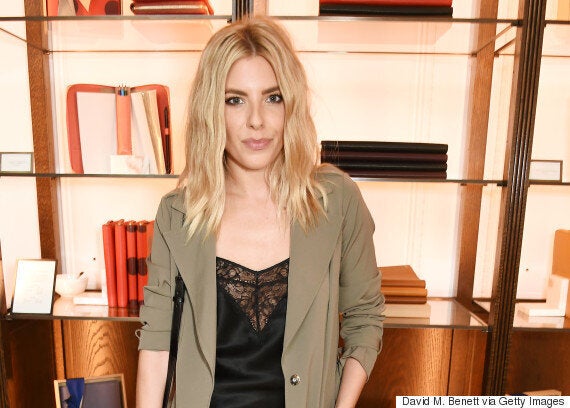 When you're best known as a member of a pop group (even if the group in question in The Saturdays) it can be difficult to go it alone, and create an individual sound for yourself. Release something that sounds too similar to your group's back catalogue, you can be accused of being lazy or unimaginative. Branch out too far, and you're accused of being a try-hard, or forgetting where you've come from.
Thus we arrive at Mollie King's debut single, 'Back To You'. There's no polite way of saying this, but Mollie's material isn't exactly up there with Zayn Malik's or Cheryl's in terms of eagerly-anticipated solo music, so it feels like she's had to prove herself doubly as hard as her fellow pop group members turned soloists.
The good news for Saturdays fans (they do still exist, I promise) is that 'Back To You' could easily have been released by the girl band, and if it had been, it would be one of their stronger and classier efforts. It's probably closest in sound to 'Missing You' if you had to compare it to a Saturdays song, which I promise I mean as a compliment.
Unlike The Saturdays' hits, though, 'Back To You' doesn't go where you think it's going to. It starts off a fairly standard, twinkly mid-tempo ode to loving a badboy, but by the time we arrive at the chorus, we're somewhere completely new. True, she's not exactly throat-singing in a tent with Björk, but as pop debuts go, 'Back To You' isn't a predictable one, which is nice. Perhaps the throat-singing will come in for single two, anyway.
Have a listen to 'Back To You' below:
Now, each week I change things up when it comes to the scoring system, depending on the goings on in the world of celebrity of the past week. This week, I'm doing Matt Damon man-buns. Here's how many Mollie gets:

2. Craig David - 'Ain't Giving Up', feat. Sigala\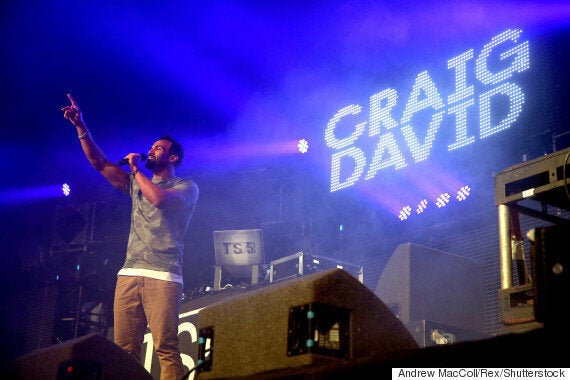 The Craig David resurgence feels like it's been going on for 100 years, doesn't it? And yet, it's only now that he's announced that his new album 'Following My Intuition' is coming, which will be his first in six years.
The album has been trailed with his new Sigala collaboration 'Ain't Giving Up'. It sort of manages to mix everything that's going on in 2016 in musical (it's basically 90s piano-led dance meets tropical house with a bit of Clean Bandit-esque choppy vocal samples), while also reminding us what made 'Born To Do It' such a hit 16 (!) years ago.
It's good. If I were to hear it in a trendy nightspot I might even tap my foot to it. Decide if you too think it's worthy of tapping your foot here:
But the all-important question is... where does it fall on the Matt Damon man-bun scale?

3. Ellie Goulding - 'Still Falling For You'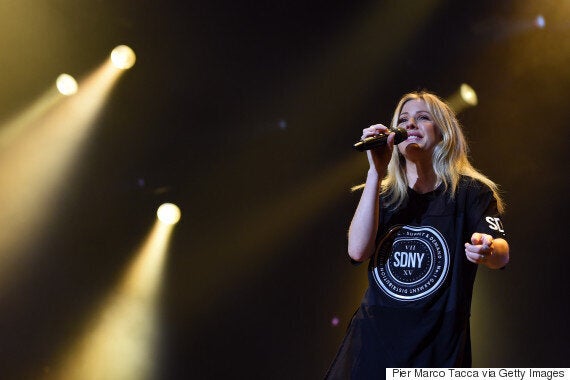 The soundtracks to the first two Bridget Jones films were properly, properly good. Geri Halliwell's 'It's Raining Men'. Robbie Williams' 'Misunderstood'. Jamelia's 'Stop'. Gabrielle's 'Out Of Reach'. So when the upcoming third film, 'Bridget Jones's Baby' was announced, I got all excited wondering which modern-day popstars would be recruited this time around.
I should have seen this coming.
Ellie Goulding is not for everyone, of course. And if you fall into the camp of people who can't stand her, then 'Still Falling For You' isn't going to be for you. The first couple of verses have that oh-so-divisive style of singing (and, indeed, pronouncing words) that rubs some people right up the wrong way, but has also made Ellie one of the most recognisable stars in British music today.
The verses are very stripped back and quiet and, yes, a bit twee but then IN COMES THE CHORUS, and suddenly my annoyance (sorry I'm not being very impartial am I) subsides. "Just like that", she sings, and she's right - we're suddenly transported to a very different song, with crashing drums and "oh oh oh"s and ACTUAL ENUNCIATION.
This song is quite probably going to be massive and people you don't really like are going to have it as the first song at their wedding. So basically, get into it. Here it is:
And if you liked that, you'll love the sight of Matt Damon's man-bun repeated three times one after the other, with enough space for two more next to it:

Truly, a man-bun for the ages.