In our last review of an ICW show, we summarised it as having delivered "danger, passion and damn good wrestling". Well luckily for fans, ICW is on the road again (and tickets are available here). As regular readers will know, Insane Championship Wrestling (ICW) is one of the best - some would argue the top - wrestling promotion in the UK. Delivering its own unique brand of entertainment, it is no surprise that ICW has quickly become the darling of wrestling fans across the country. Those that watched the BBC 'Insane Fight Club' documentaries know only too well that these men and women know how to put on a show.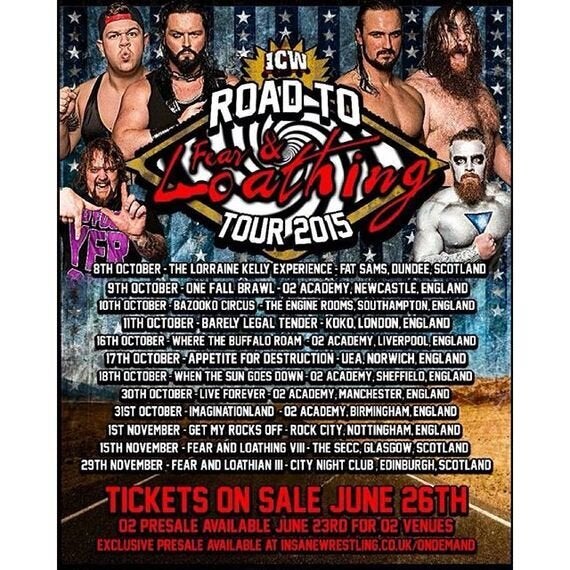 But ICW is much more than a wrestling promotion. It is an online phenomenon, it is a business operation with games, a training school and more to its name and fundamentally It is a breeding ground for talent. Slowly and surely, names born and bred in ICW have been popping up across the UK and beyond. Drew Galloway is well known to many as WWE's Drew McIntyre (now of course back under his real name with TNA), Noam Dar and Grado have been given a spotlight by TNA and so too has Kay Lee Ray. Many will have heard of the imposing 'Best of Belfast' Damo and the devious 'New Age Kliq'. There is no secret formula here, ICW are just resolutely focussed on being the best. From training to promotion, these guys have got 'it'.
As part of the company's continuing dominance, it is heading back out on tour. This is not however its annual jaunt. For ICW last toured the country in April. That's right, within 6 months, ICW have done what only the WWE has managed to do and toured the entire country twice over. When we interviewed ICW's Chris Renfrew, he suggested Europe and a TV deal were not unreasonable propositions for the company's future. Now, with a touring schedule of this magnitude Renfrew's claims do not seem to be too fantastical.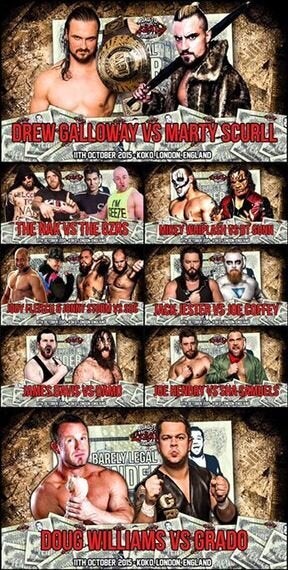 So across the UK ICW will deliver its entertaining mix of dramatic storytelling and spectacular in-ring action but they won't be alone. Using clever booking, they've drafted in some of the most well-respected UK talents to help. Doug Williams, The UK Hooligans and Sha Samuels are amongst those due to perform in the ICW ring. The tour however, is somewhat of a prelude to the company's massive 'Fear and Loathing VIII', ICW's biggest ever show which will take place in Glasgow's SECC on 15th November. With the legendary Mick (Cactus Jack/Mankind/Dude Love) Foley in charge for the night, the ICW army can look forward to a wrestling spectacular with Drew Galloway facing Grado for the ICW Heavyweight Championship in the main event. With foreigners Rhyno and Sumerian Death Squad joining ICW's own BT Gunn, Mikey Whiplash and Joe Coffey amongst others, the evening is set to be a barnstormer.
8 October: Fat Sams, Dundee
9 October: O2 Academy, Newcastle
10 October: Engine Rooms, Southampton
16 October: O2 Academy, Liverpool
18 October: O2 Academy, Sheffield
30 October: Manchester Academy 2
31 October: O2 Academy, Birmingham
1 November: Rock City, Nottingham
That is followed by the aforementioned Fear and Loathing VIII at the SECC, Glasgow and the follow-up 'Fear and Lothian III' at City Nightclub, Edinburgh.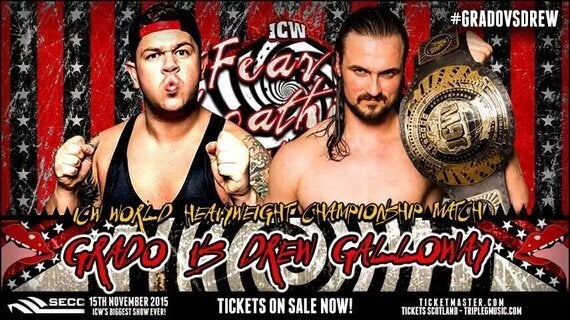 We have said before that it is no surprise Insane Championship Wrestling are the darlings of the British wrestling scene. Now you have the chance to go and discover the truth for yourselves. You won't regret it.