The Jewish Lads and Girls Brigade (JLGB) is a Jewish youth movement which teaches young people to reach their potential through active citizenship, within both the Jewish and wider community. One of the focal points of the JLGB year is its annual summer camp which in 2015 was celebrating its 120th anniversary. What better way to celebrate than putting on a wrestling show?
So it was that at a campsite in the middle of deep Essex, with an audience of 400 strong we delivered JLGB's inaugural Summer Camp Summer Slam.
One might not think it when attending an independent show but weeks of planning is involved. Together, we had been in deep discussion with camp organisers about entranceways, changing rooms, technology, catering, transport and a host of other considerations that thankfully for fans are an organiser's burden.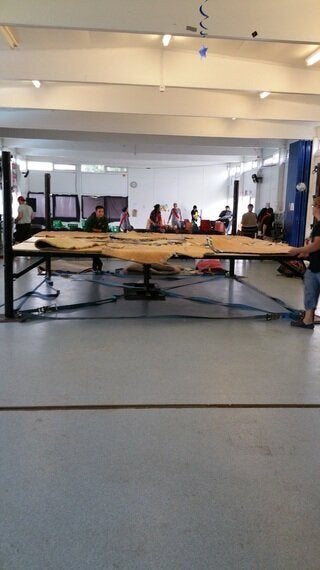 Eventually satisfied that we had planned the event to a T, we had the hugely enjoyable task of booking the talent. Luckily for us, we were able to call on the expert knowledge of the one and only Richard Parliament. Familiar to those that watched British Boot Camp, the UK's only wrestler and politician was a fount of wisdom and we knew he had to be in our main event. His opponent? One of the best British wrestlers of this generation - the Israeli-born Glaswegian, Noam Dar. With other tremendous talents like Nixon Newell, Nadia Sapphire and the Mexican Eagle we knew we had a top card.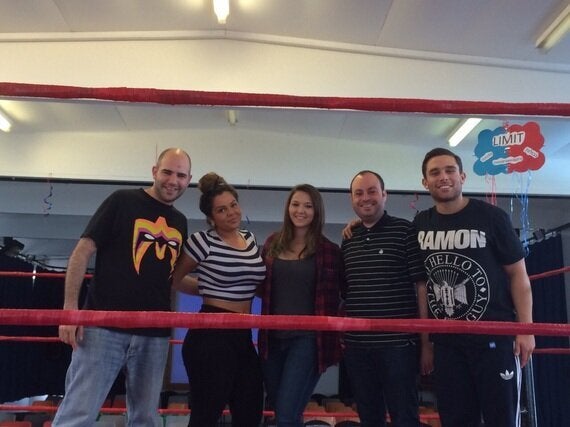 Never those to take the line of least resistance, we gave ourselves and the talent an additional challenge. For the duration of the camp, the attendees had been split into two teams. Therefore rather than the traditional good/bad guy split for the first three bouts, we opted for a tournament where half the crowd would love and the other loathe the individual wrestlers!
As show time loomed, the pressure built exponentially. We had a last minute cancellation and despite the best efforts of top British talents to step into the breach, we were stuck. As the show began, we had no wrestler for our third match but the show had to go on.
Many friends of ours were incredibly generous with their time and so it was that the one and only So Cal Val kick-started our event.
Val introduced Richard Parliament who delivered a blisteringly effective heel [bad guy] promo. Parliament was soon interrupted by Jeremy Borash and Rockstar Spud who via video introduced the camp organiser and special guest manager Neil. He set up Dar vs Parliament for later that evening.
Given a number of those in attendance hadn't seen a wrestling match in their lives, the first match in the tournament certainly made an impression. Danny Blaze, a regular for Herts and Essex Wrestling, went up against Kidd Crazy whom had not long recovered from a broken neck. There was some high-flying action in and out of the ring with Blaze eventually securing the win.
Our second match saw the phenomenal Nixon Newell take on the 'People's Princess' Nadia Sapphire. The latter's ability to draw heat from the crowd was remarkable. Pitted against the easily likeable Newell, this match satisfied all our expectations and it was no surprise that the two women drew the first "this is awesome" chant of the night.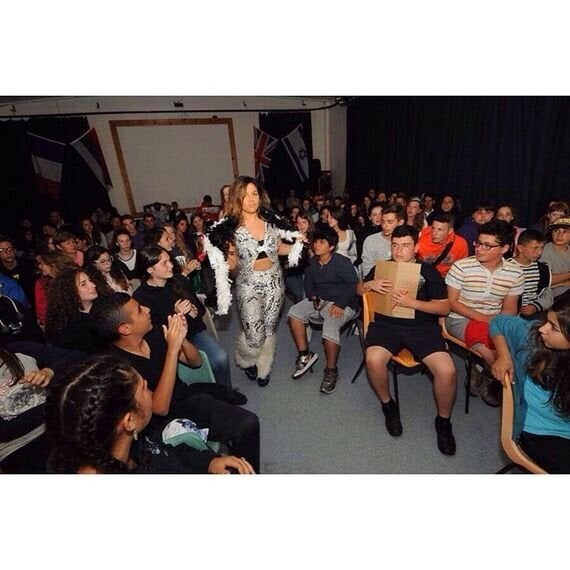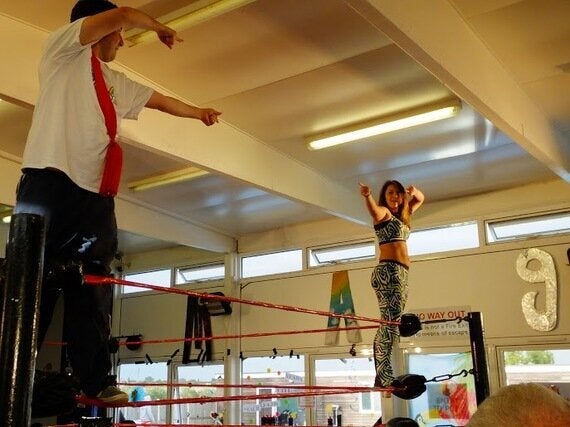 With the tournament at one a piece and the intermission started, we were still down a talent. In step our super hero and ring man, Brett Meadows. If you haven't already, go and check out World War Wrestling. Brett is a promoter, wrestler and all round great guy. Despite the role being out of his comfort zone, he delivered a fantastic display with the Mexican Eagle. A regular at IPW, Eagle is one of our favourite UK wrestlers and although he delivers brilliant comedic matches, is a very serious talent. There was crowd interaction aplenty, laughs, impressive spots and ultimately a very happy crowd.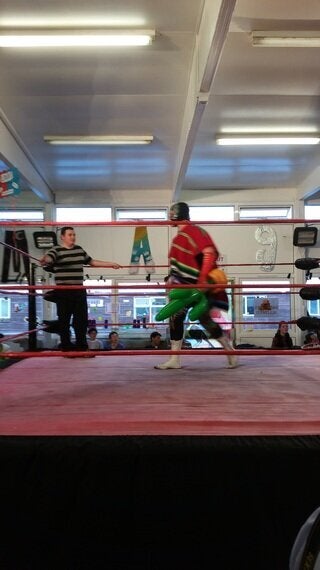 Having delivered our third match it was time for the final and Dar/Parliament delivered big. Don't believe us? Watch it yourselves. These two guys are so talented, they deserve all the accolades they get. Theirs was a fast-paced thriller with a superb finish and a promo from Dar to send the crowd home happy.
Overall, it was great fun running a show but certainly not for those of a nervous disposition. We already had a healthy respect for talent and promotors UK-wide but delivering our own show helped us better understand the care, attention, sweat, blood and tears that go into running indie events. Don't underestimate just how hard it is and how lucky we are in the UK to have events week in and week out. We encourage you to read our coverage of UK promotions and get to a show. Hard work and love is going into this business and it's important we love it back.