What do you get if you mix the best wrestling talent from the UK with the top stars from Japan? This October 4th, fans visiting the Superstars of Wrestling (SoW) promotion in Gloucester are due to find out as amongst others Shinsuke Nakamura, Kazuchika Okada and Jushin 'Thunder' Liger will face The Hooligans, Marty Scurll and Danny Collins at Superclash 3 (with tickets available from the box office here or on 0845 643 4203). We spoke with Superstars Promoter Matt Jarrett about the show, SoW's history and what we can expect when the New Japan army hits the UK.
Whose idea was Superstars of Wrestling and where did you get the name from?
That's the name I came up with when I set things up with the prince's trust in 2007. There are superstars that are wrestling for me, it's that combination so that's why I called it that!
That's an auspicious start, the Trust must have seen something in you?
Yeah, it was a business start-up, that's how I began. They helped me for the first year but since then I've been running it myself
You have wrestled too, haven't you? What got you into it?
That's right, I'm 35 now and I've been wrestling since I was 15. My mum used to take me to the Cheltenham Town Hall to watch wrestling, where Dixon's All-Star Wrestling was. I grew up idolising Danny Collins, I wanted to be like him so I became a wrestler.
Will you be on card at Superclash 3?!
No I won't be. I'm going to try and take this show to a different level, that's why I'm not wrestling as I feel like I can't reach that level anymore. I'm not at that peak and I think you've just got to move on. People aren't paying to see me. I expect 220% though and I want the Brits to go and show the Japanese guys we mean business.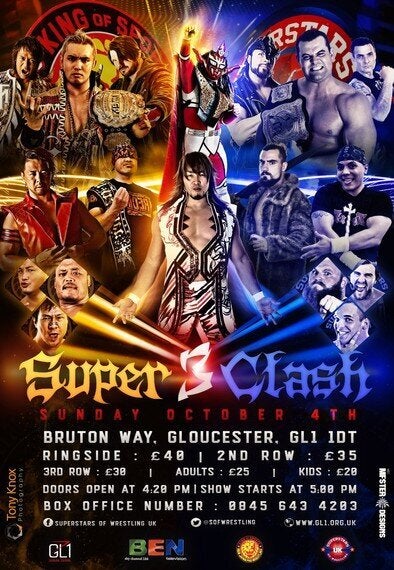 You've promoted shows other than the Superclash series, right?
Oh yeah! I've done loads of events but I've only really ever run shows at GL1 Gloucester leisure centre, since about 2007. Prior to 2014, SoW was really a traditional British company but around 2013 I started taking it in a different way. You've got to move with the times. I was brought up in a different era but I think fans 18-34 that go to shows and travel round the country are smarter now. The things we could get away with in the 80s are certainly different to what we can get away with now.
How do you choose who to bring over and what's it like working with New Japan?
For Superclash 1, I brought over Jushin Liger and Satoshi Kojima. If you're dealing with a Japanese company, they always send two guys over. One has to remember that it's a totally different culture and its 12 hours on a plane. It actually works better with two. If you just bring Liger, that's great and I think he'd draw at most events up and down the country but if you're going to charge fans say 30 quid, I don't think you can get away with bringing just one guy - I think people would throw things at you!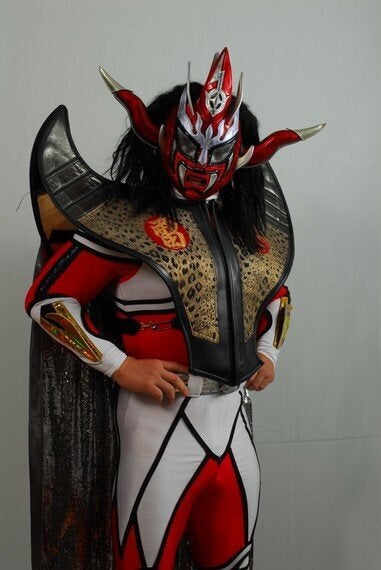 How did the relationship begin?
Well I'm really good friends with Danny Collins - best friends pretty much. He went out to European wrestling promotions in around 2010 and met Jushin Liger. He spoke to Liger for me and Robbie Brookside vouched for me too. Liger then asked the NJPW office if they were interested in working with me. In 2010, NJPW were still rebuilding their brand because it dipped a little bit. They were trying to build it back up and started to send their guys over.
Do you have any announcements still to make?
People have been asking me - and yes, we have AJ Styles but I can't announce who he'll be going up against yet!!
Yes, that was the deal between me and Andy [RevPro promotor], we're working on it together. We're trying to ensure there are different matches for all three nights. Wresting fans travel to every show so you have to do a different one every night!
You've also been speaking with Wrestletalk TV - is this going to be the biggest Superclash yet?
Yeah, I went to meet Alex Shane and have talked to a lot of people. I've talked to MTV. Im going to the Rugby World Cup people as the Japanese rugby team are staying in Gloucester, we could see wrestlers and rugby players involved!
Can fans meet the stars, like Shinsuke Nakamura too?
Yes. There's a meet and greet with the whole of the New Japan team on the day from 12-2pm. There'll be some British guys there too. It's ten pounds. You find some promoters charging a 15 pound cover and then more to meet wrestlers. I believe that fans are paying enough at 30-40 quid and so ten pounds to meet everyone is fair to all. Of course it's all part of the business but I think there's business and common sense. So yes, fans can see them at GL1. Its 1800 capacity and I'm looking at a full house.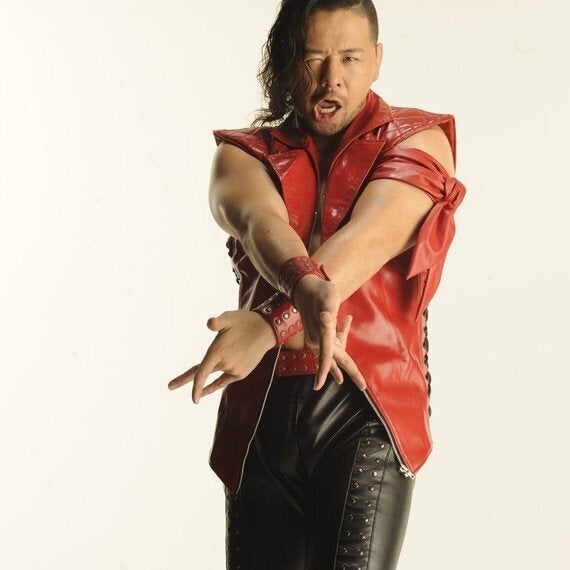 Vision, determination, insight and a damn good card, Matt Jarrett has all the requisite parts. Superclash 3 takes place at the GL1 Gloucester Leisure Centre, GL1 GDT on 4 October. The show starts at 5pm with the meet and greet from 12-2pm. Kids tickets are £20 and adult tickets range from £25 to £40 for ringside seats. The box office is on 0845 643 4203.
Popular in the Community